A packed program of summer holiday activities takes from July until late August. From July 22-31, visitors to XTBG had a chance to experience 'being a person of extraordinary strength', lifting up a wood of with the length of 1.3 m, the width of 0.6 m and the height of 0.5 m.
How easy it is for a child to lift up such a big wood! Is there real extraordinary strength? Why are people so strong? The secret came out that the visitors were lifting up balsa wood, the lightest wood in the world. While experiencing 'being a person of extraordinary strength', visitors get popularized about balsa wood.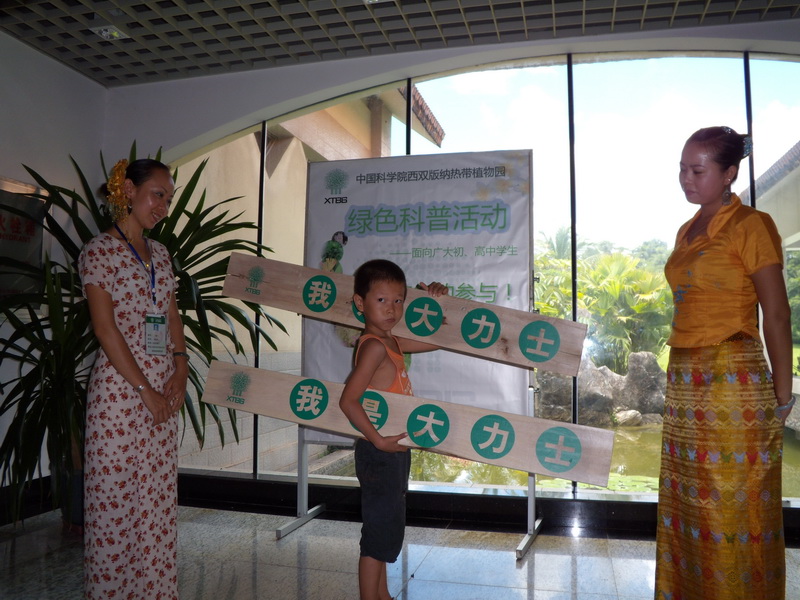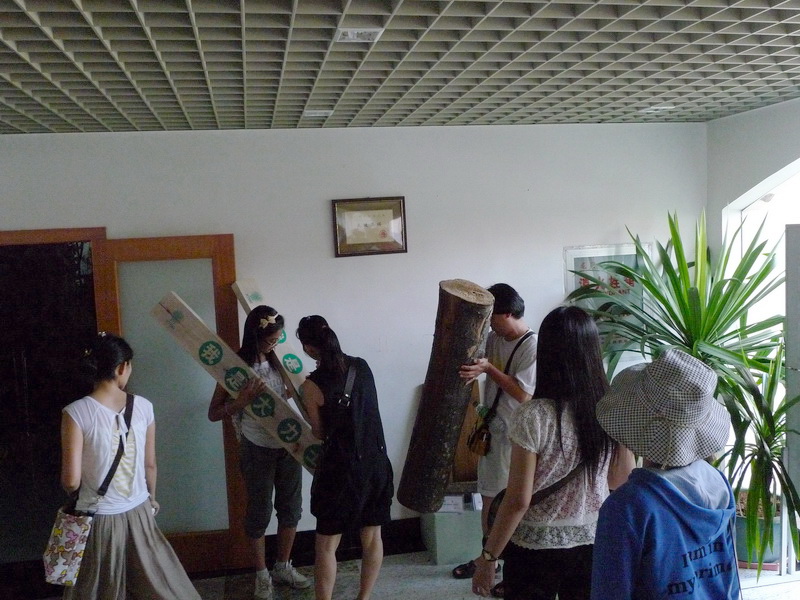 To differentiate the weight of light and heavy woods, visitors also experienced lifting up such heavy woods as Dalbergia fusca Pierre var.enneandra Zou et Liu.
Balsa trees, scientifically named Ochroma lagopus, grow naturally in the humid rain forests of Central and South America. Its natural range extends south from Guatemala, through Central America, to the north and west coast of South America as far as Bolivia. It was introduced and planted in XTBG.
Balsa is considered a lightweight among woods. It is the softest of all the hardwood, and super lightweight, around a 1/3 weight to strength of other hardwoods. Balsa has a long, proud history -- it was used in construction of the Allies' planes in World War II -- and is one of the most frequently imported woods to the United States. In World War I, balsa was used extensively in making life rafts and for packing armor plates for battleships. Because of its light weight and good insulating properties, it is still used as a packing material for highly finished materials.
Visiting XTBG, learning about the lightest wood in the world