Rorippa is a cosmopolitan weed genus in the Brassicaceae, the mustard family of flowering plants. It is a large genus of chiefly weedy aquatic or marsh herbs that have pinnate or pinnatifid leaves, yellow flowers, and terete pods with seeds in two rows in each cell.
In a revision of the Rorippa genus in the Pan-Himalaya region, researchers from Xishuangbanna Tropical Botanical Garden (XTBG) recognized five species from the Hengduan Mountains, including R. globosa with globose fruit, and the other four, R. dubia, R. elata, R. indica, and R. palustris with oblong or linear silique.
In field works during 2017–2020, the researchers collected some materials of unknown Rorippa plants. After conducting morphological characterization and phylogenetic analysis, they confirmed that the plant is new to science. They named it as Rorippa hengduanshanensis to reflect its geographic distribution, the Hengduan Mountains.
The new species Rorippa hengduanshanensis was published in Phytotaxa.
Rorippa hengduanshanensis has lateral lobed leaves, four petals, and divaricate pedicels, which mostly resemble R. dubia and R. indica. However, it can be distinguished from them by some characteristics.
Rorippa hengduanshanensis differs from R. benghalensis in the ebracteate racemes; from R. dubia in the flattened silique, the presence of four petals and the ploidy level; and from R. indica in the uniseriate seeds.
R. hengduanshanensis is endemic in Yunnan, and Sichuan provinces of China. It typically grows in moist habitats, roadsides, field margins, gardens, or riverbanks at altitudes of 1500 to 3000 m.
Since the species appears to only distribute in high-altitude regions, which is potentially threatened by global climate change, the researchers proposed its conservation status as nearly threatened.
Contact
HAN Tingshen Ph.D
Key Laboratory of Tropical Forest Ecology, Xishuangbanna Tropical Botanical Garden, Chinese Academy of Sciences, Mengla, Yunnan 666303, China
E-mail: hantingshen@xtbg.ac.cn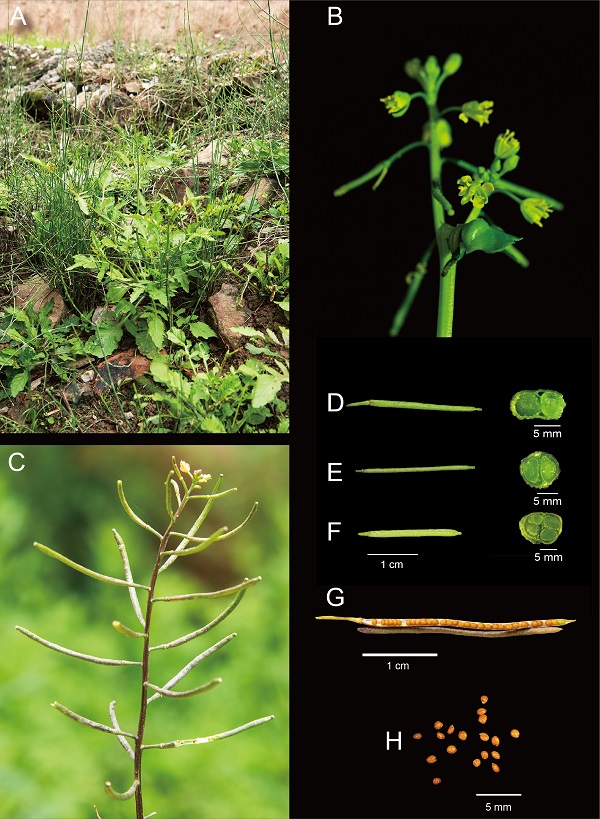 Rorippa hengduanshanensis A. Habitat; B. Inflorescence; C. Fruits; D. E. F. Morphology and transection
of R. hengduanshanensis, R. dubia, and R. indica fruits, respectively; G. Arrangement of seeds; H. Seeds. (Image by ZHENG Quanjing)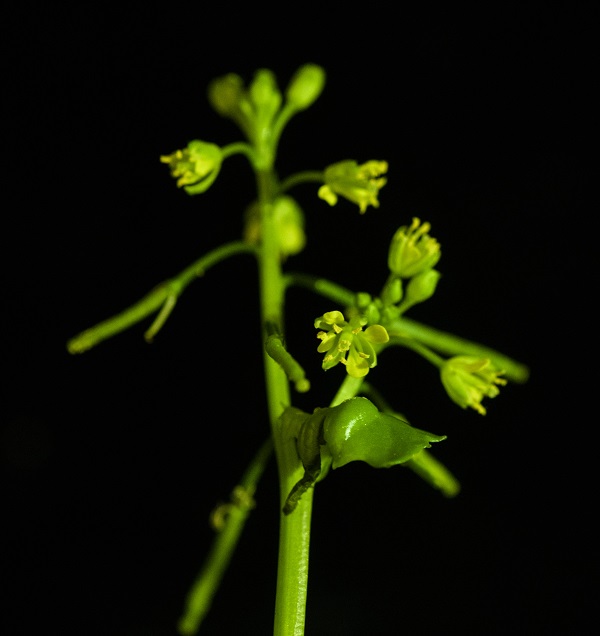 Flowers of Rorippa hengduanshanensis (Image by ZHENG Quanjing)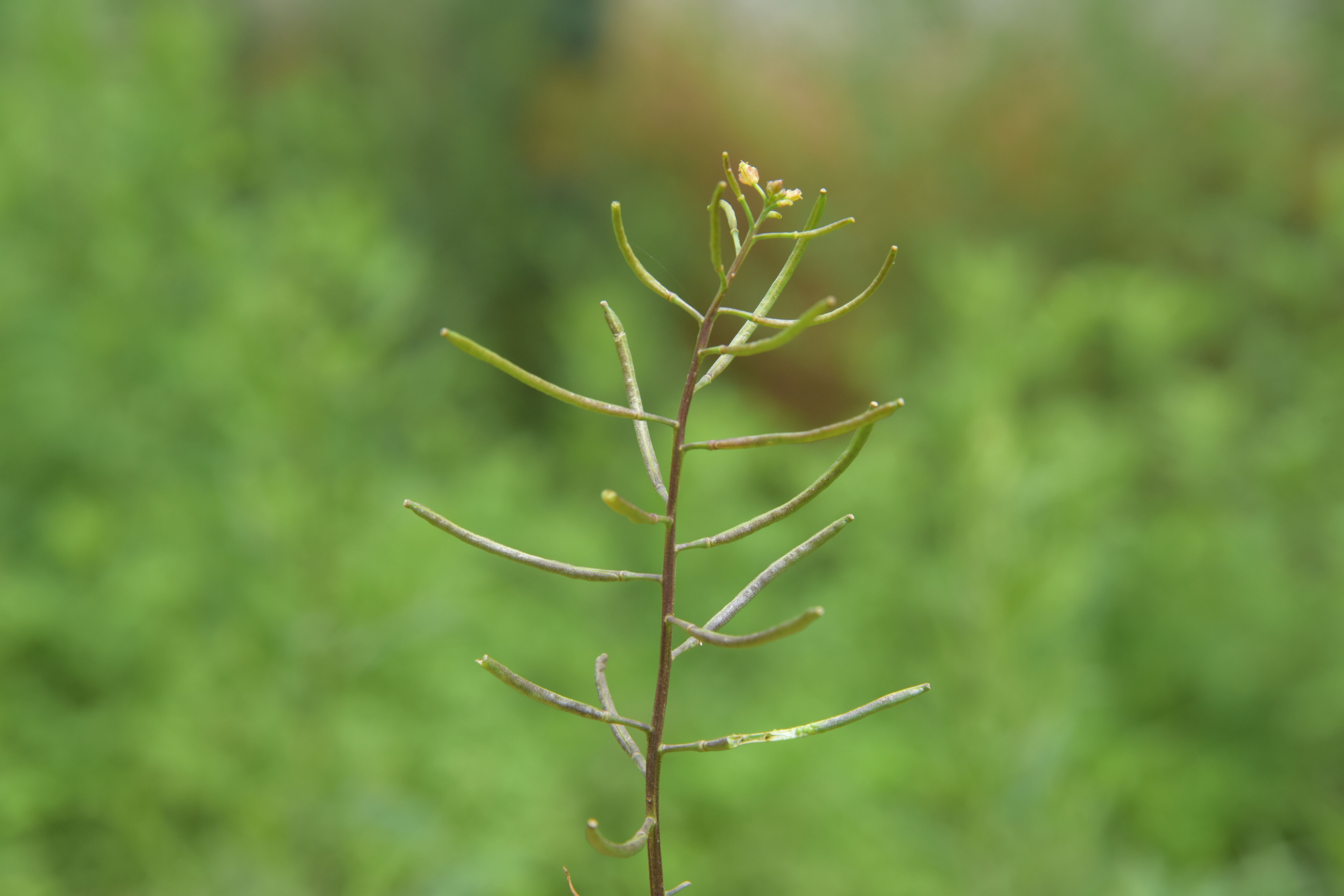 Fruits of of Rorippa hengduanshanensis (Image by ZHENG Quanjing)