Xishuangbanna Tropical Botanical Garden (XTBG) launched a series of science popularization to celebrate this years' International Biodiversity Day (May 22) and 17th Public Science Day of the Chinese Academy of Sciences (CAS) from May 21 to 23.
Starting May 21, XTBG combined online and on-site activities to raise public awareness of biodiversity conservation and offered free access of its research facilities to the public.
Firstly, XTBG organized a science popularization program concerning rich butterfly biodiversity in Xishuangbanna, including lectures, field observation, and nature journaling, etc in No.1 Middlile School of Xishuangbanna.
A themed exhibition of fish diversity of Luosuo River was held on May 22, the International Biodiversity Day, at XTBG. Local students and citizens learned about 33 fish species in Luosuo River, fishing tools, fish food culture etc. They also enjoyed the photo show featuring rich biodiversity of the garden and orchid show.
On May 23, a live online broadcast about the laboratory in the rainforest canopy was held. By using the rainforest crane, the live broadcast brought the public to access the amazing biodiversity in the forest canopy and having an understanding of the field stations.
Some online videos introducing senior scientist of XTBG were also available. An exhibition of works by local artists of Xishuangbanna is still going on for people to enjoy beauty of diverse Xishuangbanna.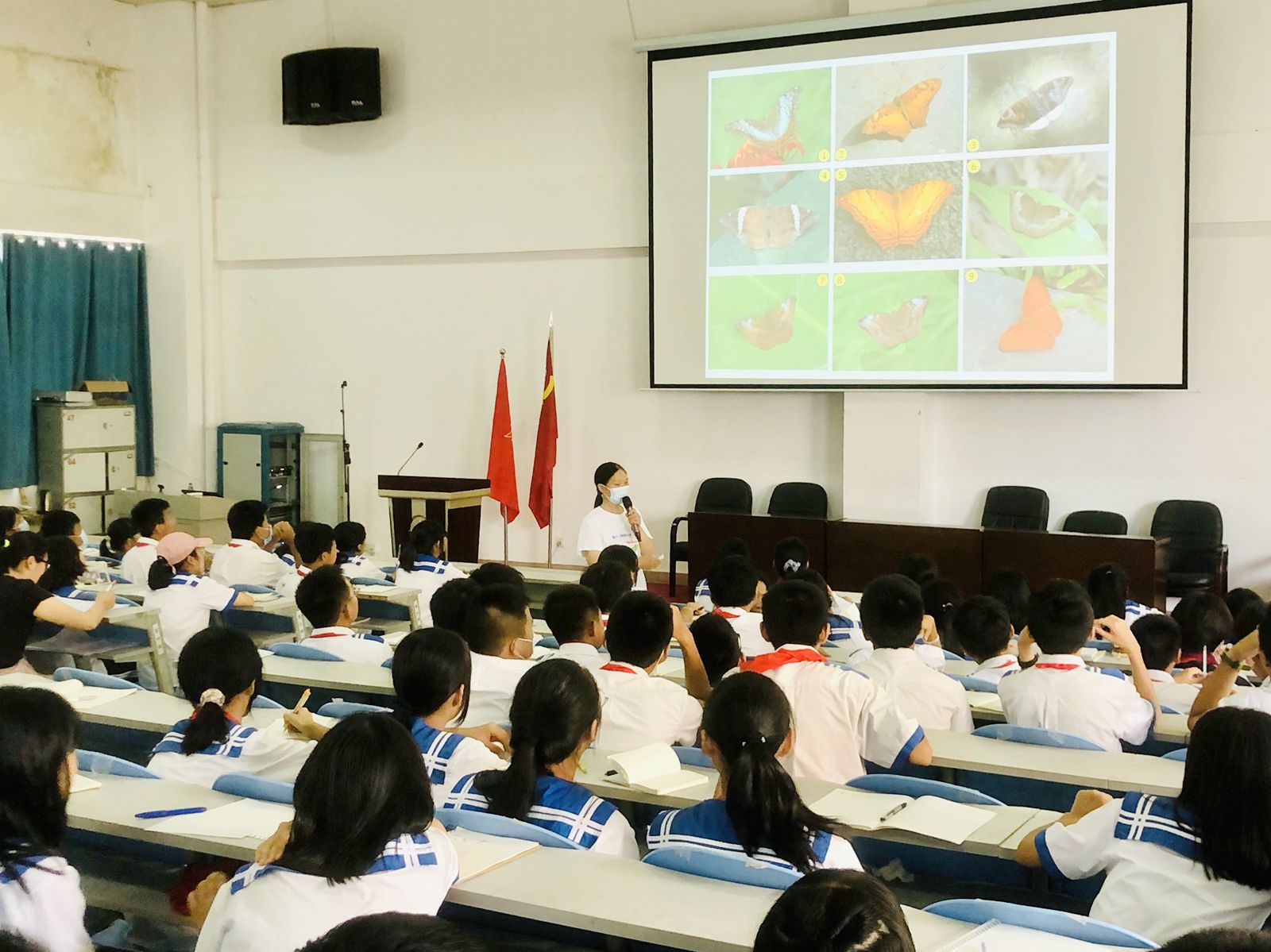 Lecture on butterfly diversity in Xishuangbanna
Mr. Gan Fanyuan speaks at the fish diversity show.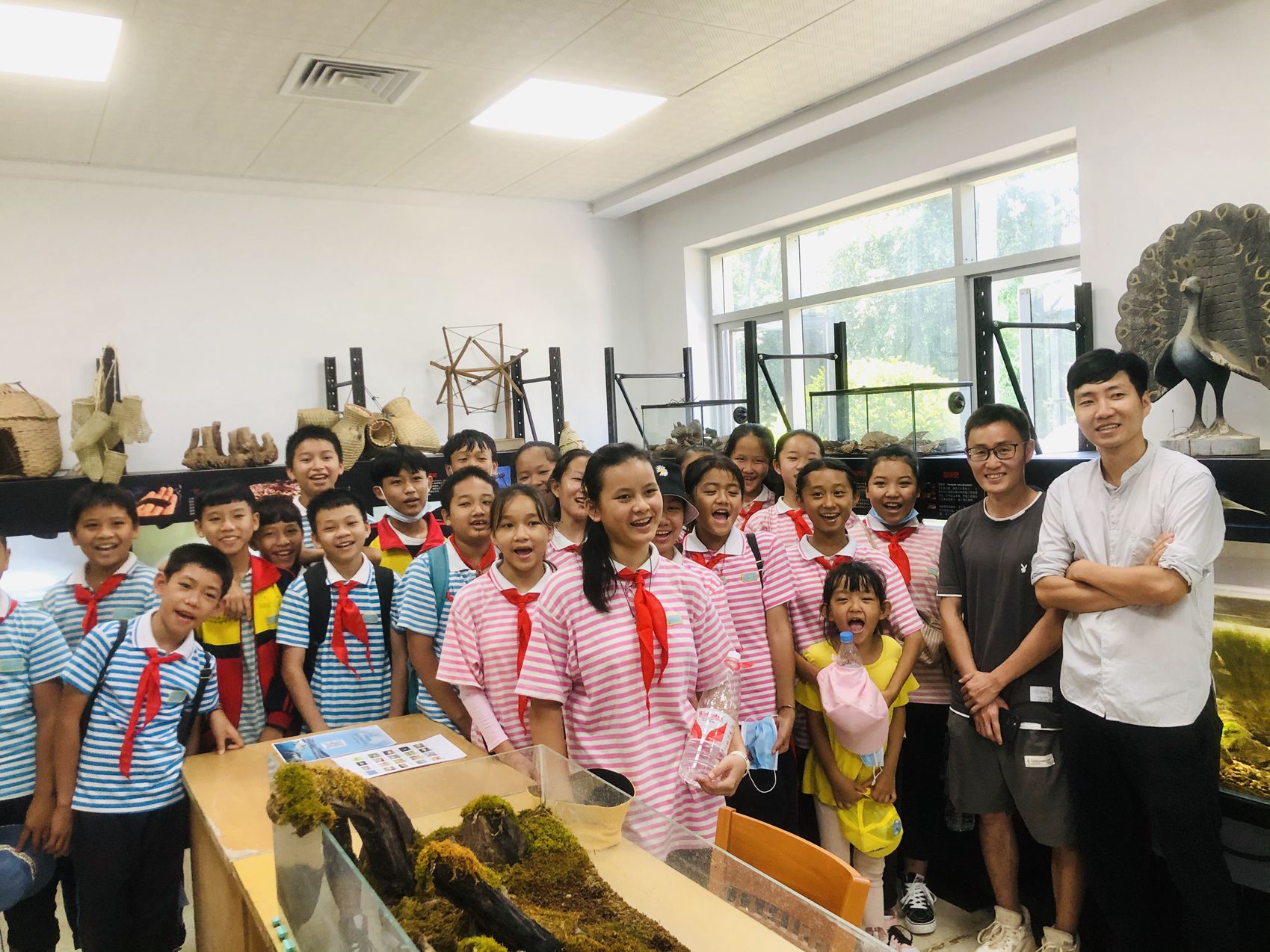 Liu Guangyu talks about fish culture at the show.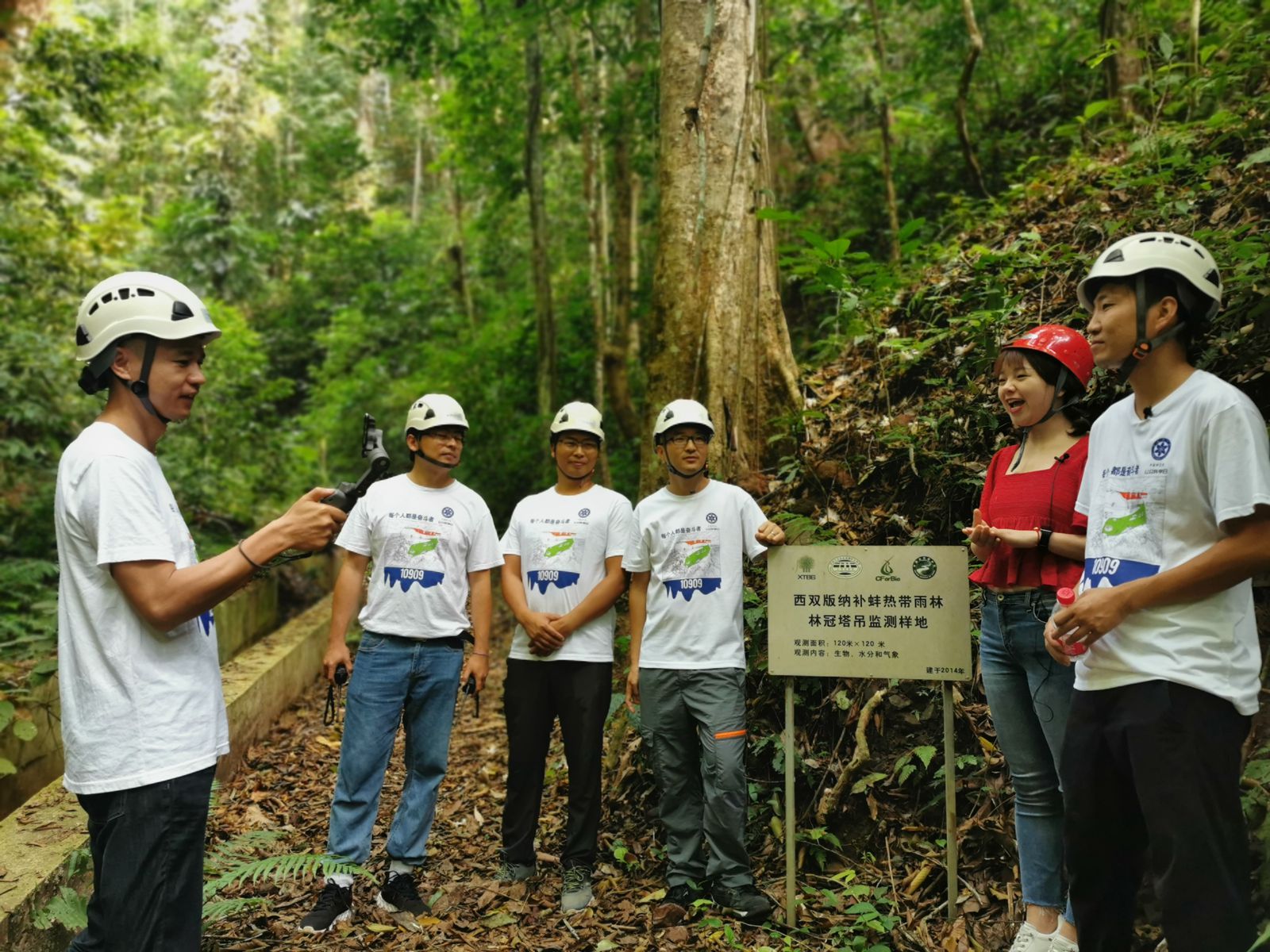 Online broadcast about laboratory in rainforest canopy.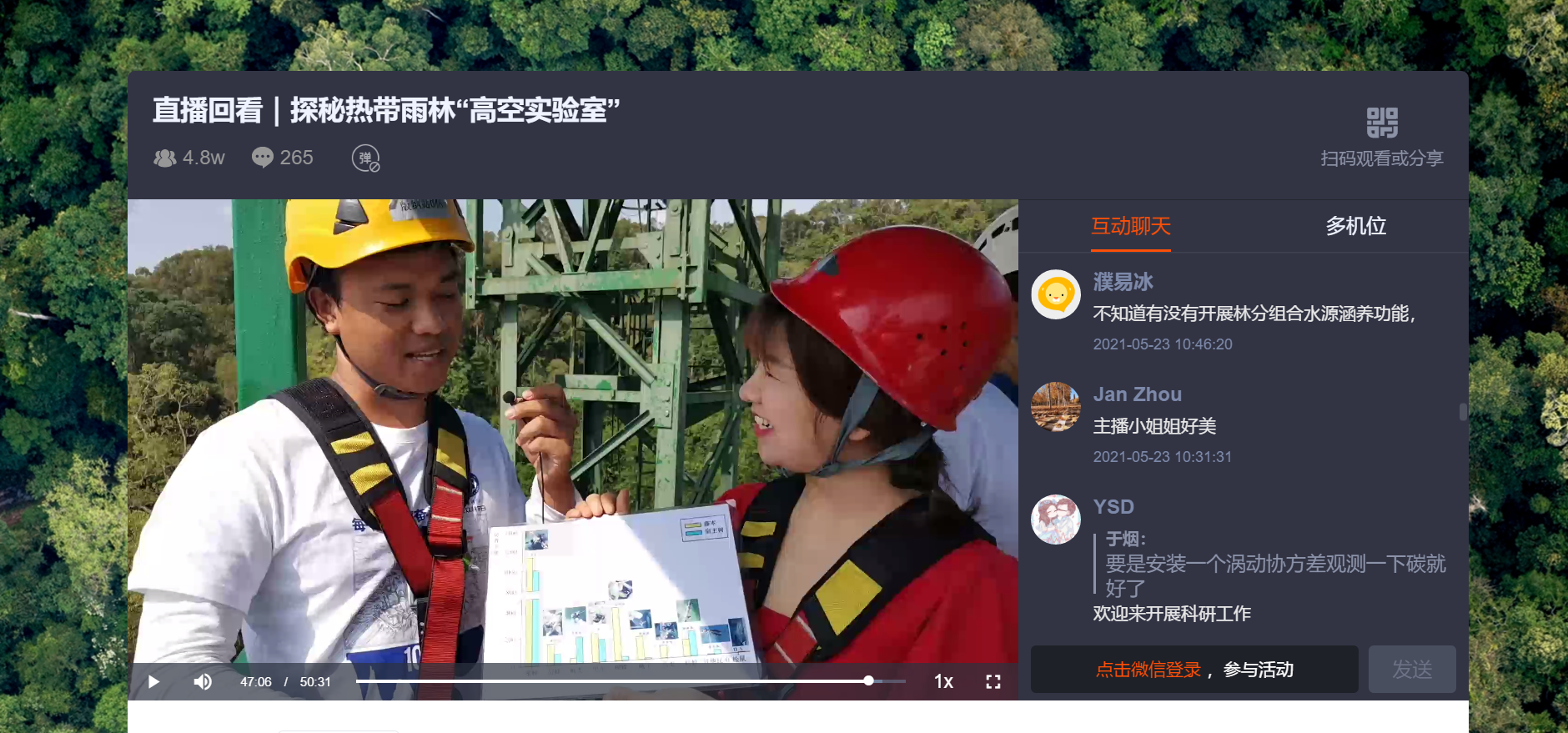 Online video.