An exhibition themed "The Amazing Rainforest" is ongoing at Xishuangbanna Tropical Botanical Garden (XTBG) from October 8 on, showing the beauty of tropical rainforests from Xishuangbanna to Southeast Asia.
Xishuangbanna is located in southern Yunnan of China, on the borders of laos and Myanmar. Known as the kingdom of plants and animals, it is home to the largest tropical rainforest in China and plays an important role in global biodiversity conservation.
Xishuangbanna and Indo-China Peninsula are both hotspots of biodiversity research in the world. Under the Belt and Road Initiative, Chinese scientist and researchers from Southeast Asia countries, including Myanmar, Laos, Thailand, and Malaysia, have made great achievements in regional biodiversity conservation and talent training together.
On the occasion of COP15, the themed exhibition is organized to showcase the efforts and progress made by researchers from XTBG and its partners, aiming to increase the awareness of rainforest protection and biodiversity conservation.
The exhibition is composed of such subthemes as vegetation diversity of tropical rainforests, animal diversity, plant and fungi diversity, interaction between man and rainforests, XTBG history, CUBG development, development of SEABRI (from Xishuangbanna to Southeast Asia), challenges facing biodiversity conservation in SE Asia, etc.
From generations to generations, researchers found the amazing beauty of tropical rainforests from Xishuangbanna to Southeast Asia part by part, making people know biodiversity conservation in this region little by little. More and more people get involved in protecting the precious biological resources.
Take Mya Bhone Maw, a 24-year-old girl from Myanmar, as an example. She came to work at XTBG as a research assistant in 2017 and participated in the China-Myanmar joint field expeditions in Northern Myanmar several times. In 2018, she was admitted to XTBG for her master's degree. During her studies, she discovered and published 10 new species of begonia and has been honored one of the 2021 Excellent International Graduates by University of Chinese Academy of Sciences.
"We believe that more and more young researchers like Mya Bhone Maw will join in the campaign of conserving biodiversity in SE Asian countries," said a research professor of XTBG
The exhibition is jointly supported by XTBG, Southeast Asia Biodiversity Research Institute (SEABRI), Chinese Union of Botanical Gardens (CUBG), and Yunnan Academy of Forestry and Grassland (YAFG). It will last from October 8, 2021 to September 12, 2022.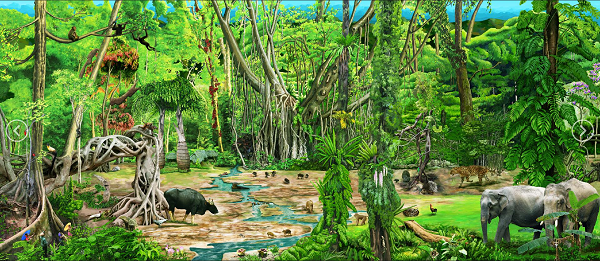 Amazing rainforests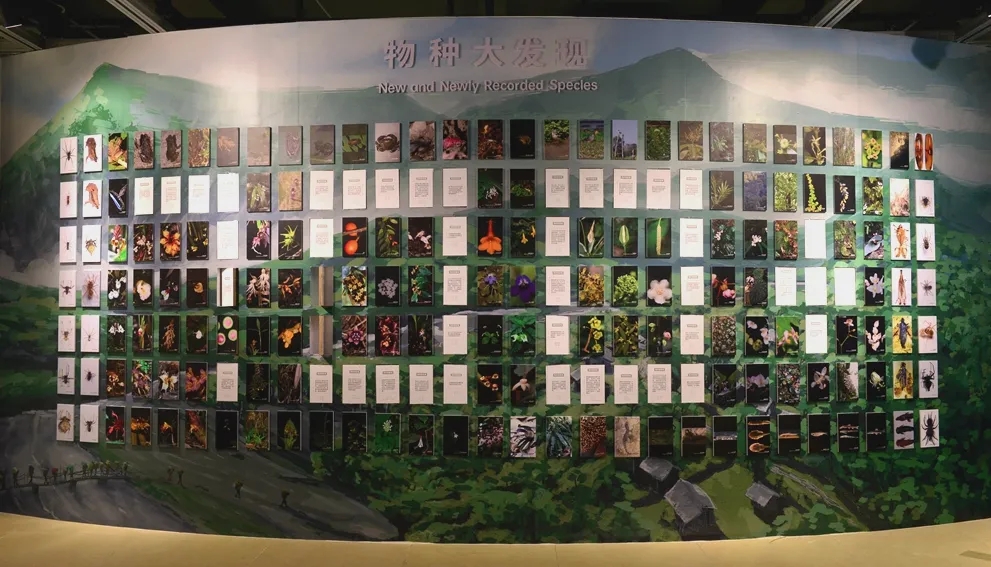 New and newly recorded species.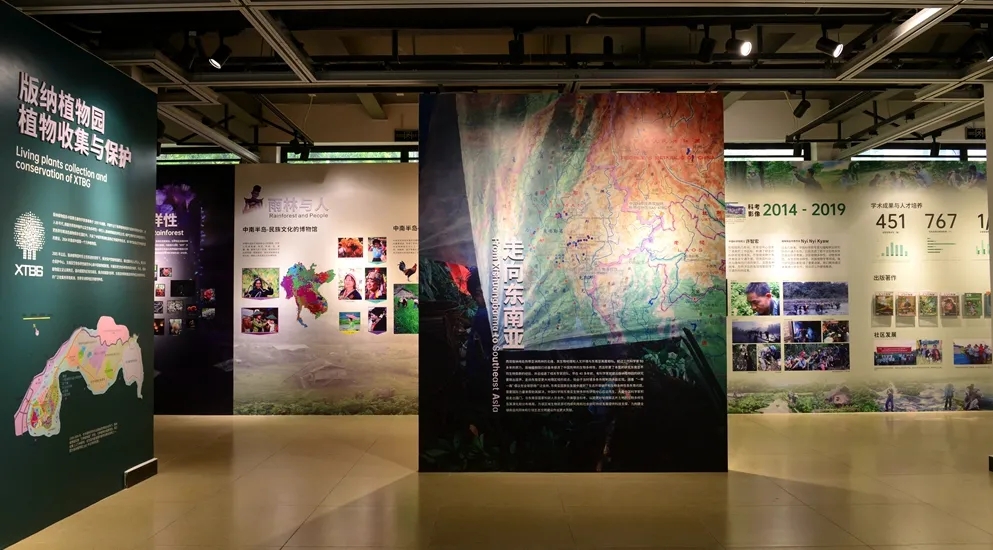 Researhers' efforts to protect biodiversity.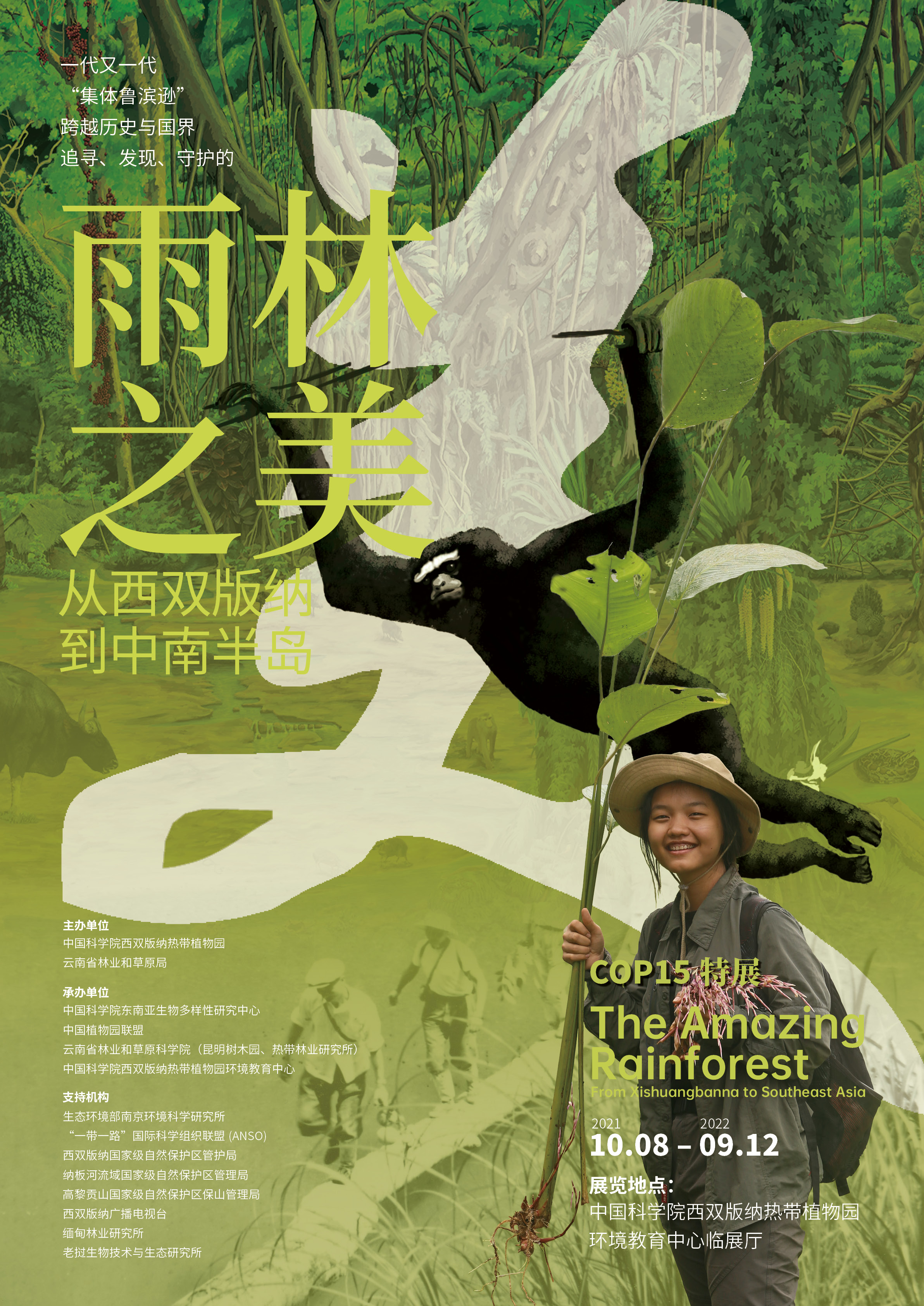 Mya Bhone Maw, a Myanmar girl, gets involved in regional biodiversity conservation.