129 bird species were observed in 24 hours at the 9th Birding Festival of Xishuangbanna Tropical Botanical Garden (XTBG), including two new bird records. Up to now, the bird records in XTBG have reached 300.
The 9th XTBG Birding Festival was held from December 9-12, bringing numerous enthusiastic birdwatchers, bird or environment protection organizations. The major activities included 24-hour bird-watching race, popular science lectures, and stall displays.
11 teams participated in the bird-watching race. A team from Guangxi University observed 90 bird species in 24 hours and won the first prize. A team from Gaoligong Mountain Nature reserve observed the rare bird Merops orientalis and won "prize of supremacy bird species". Two new bird species, Oriolus traillii and Cissa chinensis, were newly recorded in XTBG.
The popular science lectures won applause among the participants. Due to the pandemic, some lectures were presented online, attracting wide participation. The stall displays of different cultural creative products were also very popular.
The bird watching festival of XTBG was firstly launched in 2012. Since then, it becomes an annual event and attracts dozens of bird watching societies and hundreds of birdwatchers from all over the country.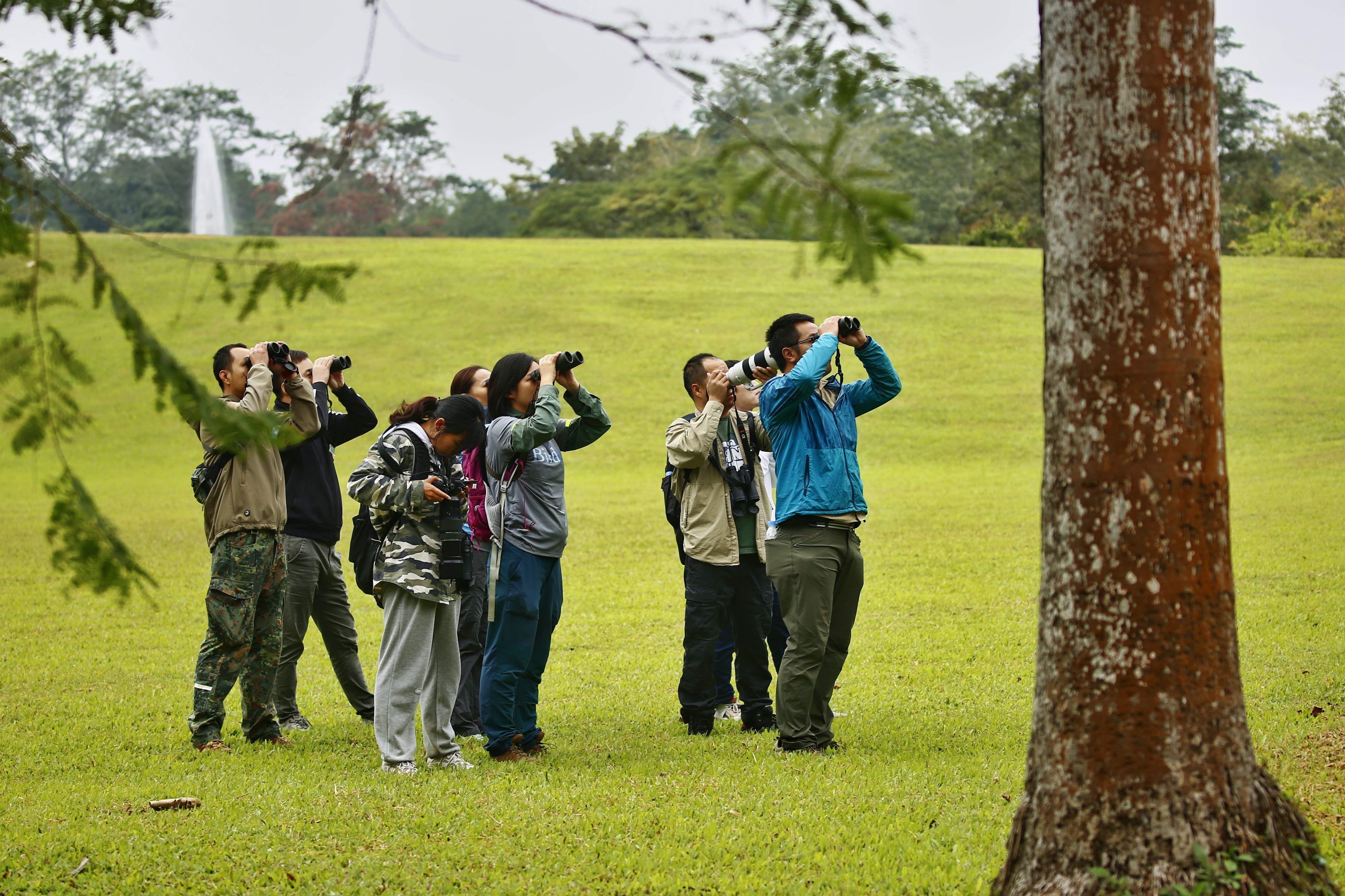 Bird-watching race.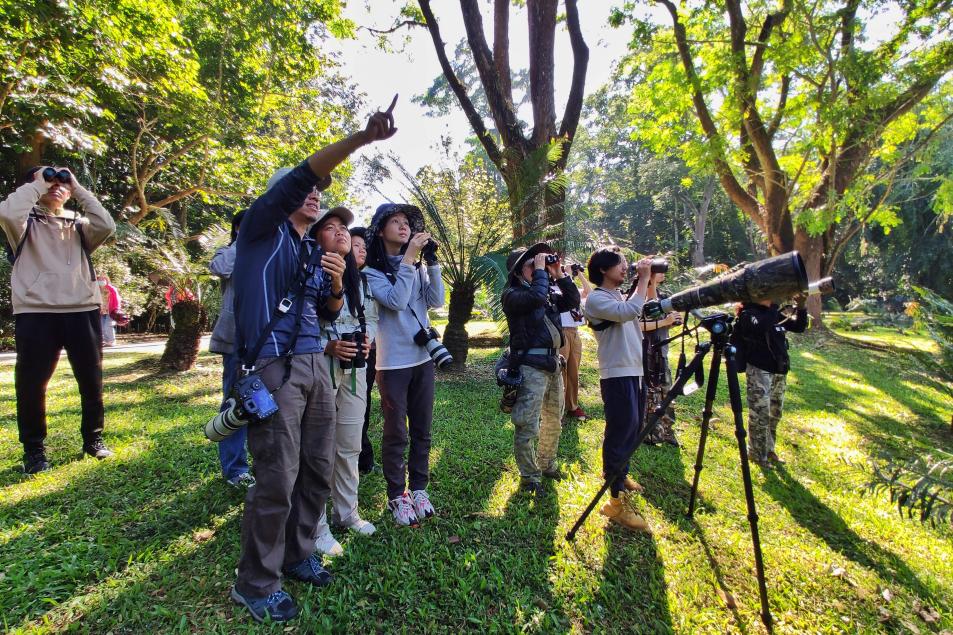 People share bird information while watching birds.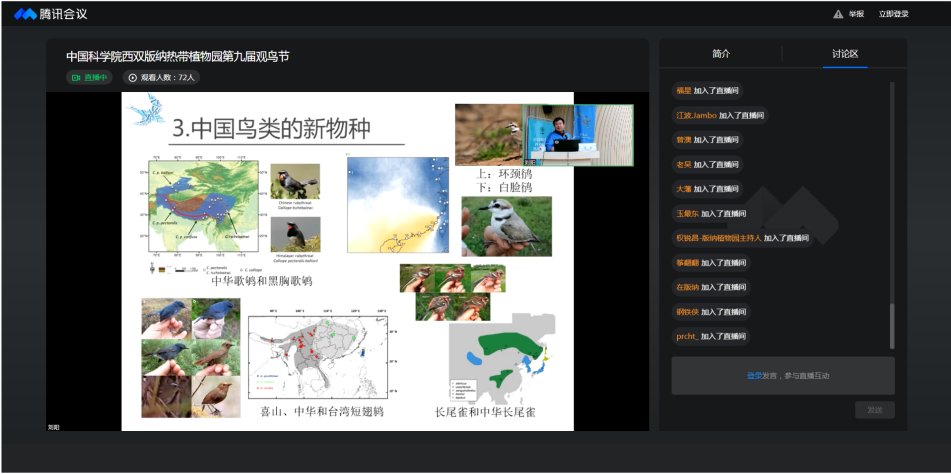 Online broadcast of bird popular science lectures.
Cultural creative products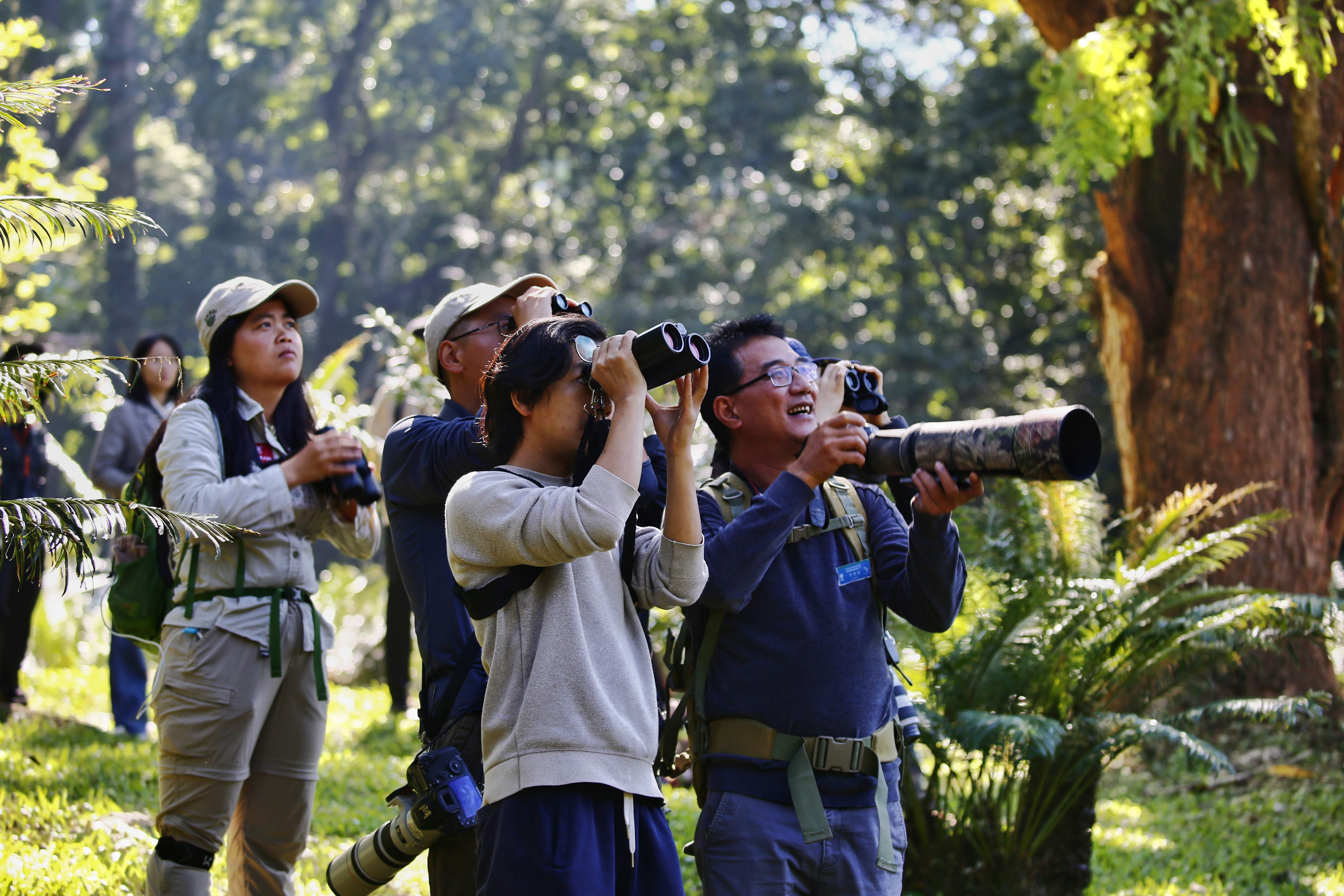 Bird lovers are so happy to view new bird records via bioculars.