Xishuangbanna Tropical Botanical Garden (XTBG) has embraced a festive atmosphere decorated with exhibitions of tropical rainforest paintings, Acanthaceae plants, and carnivorous plants, etc. to greet the National Day on October 1.
Acanthaceae are among the most taxonomically diverse, geographically widespread, and morphologically and ecologically variable lineages of flowering plants. It is a family of widely distributed herbs, shrubs, and trees (order Polemoniales) having opposite leaves and tubular bracted irregular flowers with two or four stamens. It contains approximately 220 genera and nearly 4,000 species, distributed predominantly in tropical and subtropical regions of the world.
XTBG has made great efforts to the conservation and breeding of Acanthaceae plants. It is now home to 125 species or varieties in 4 genera of Acanthaceae. A living collection has been set up at the Flower Garden as early as in 2006.
To greet the upcoming National Day, 102 species and varieties of Acanthaceae plants will be on display. Visitors will have a better understanding on the rich diversity and uses of this important plant family by enjoying the exhibiton.
The flower show will be held at the Flower Garden within XTBG and last from October 1, 2022 to January 30, 2023.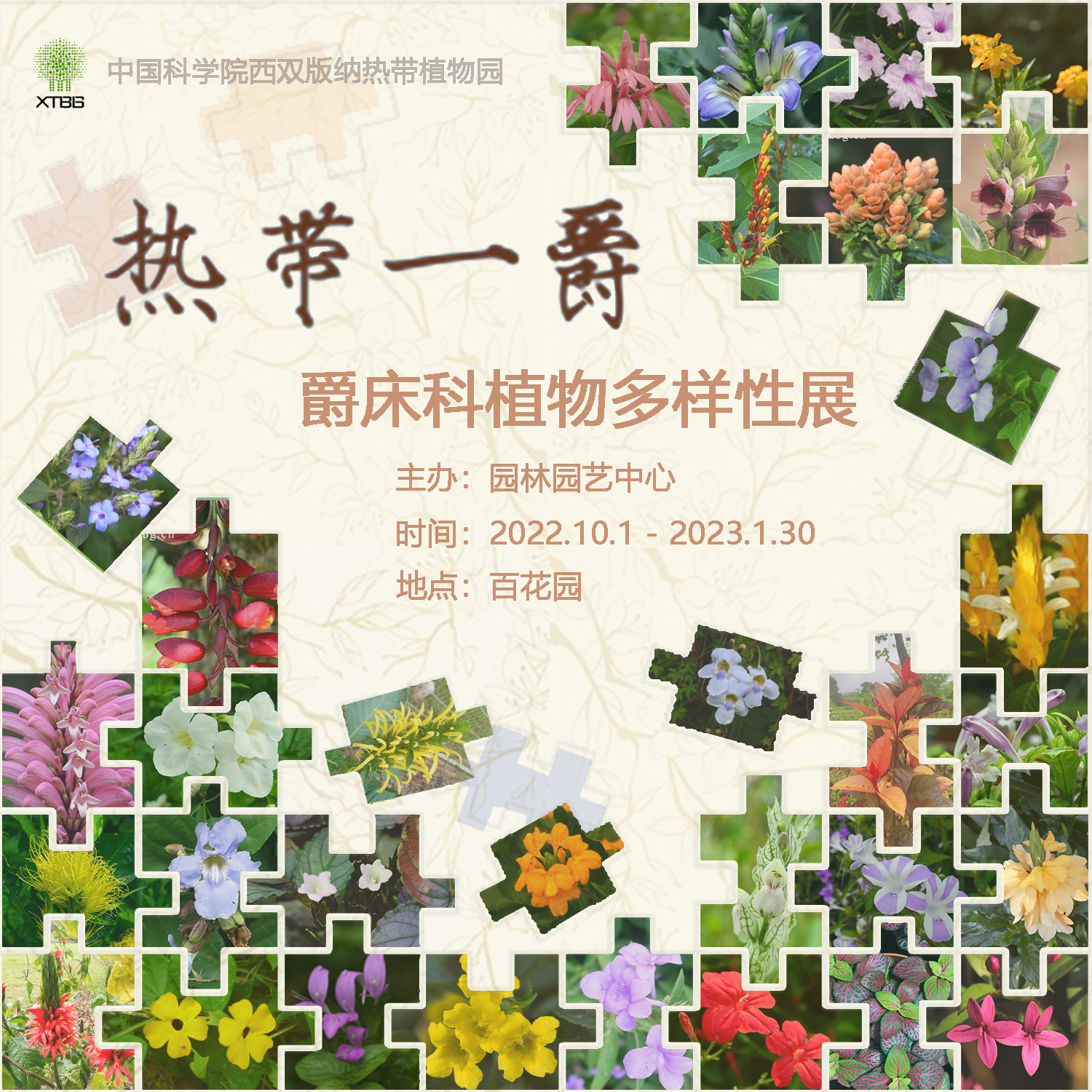 The poster for exhibition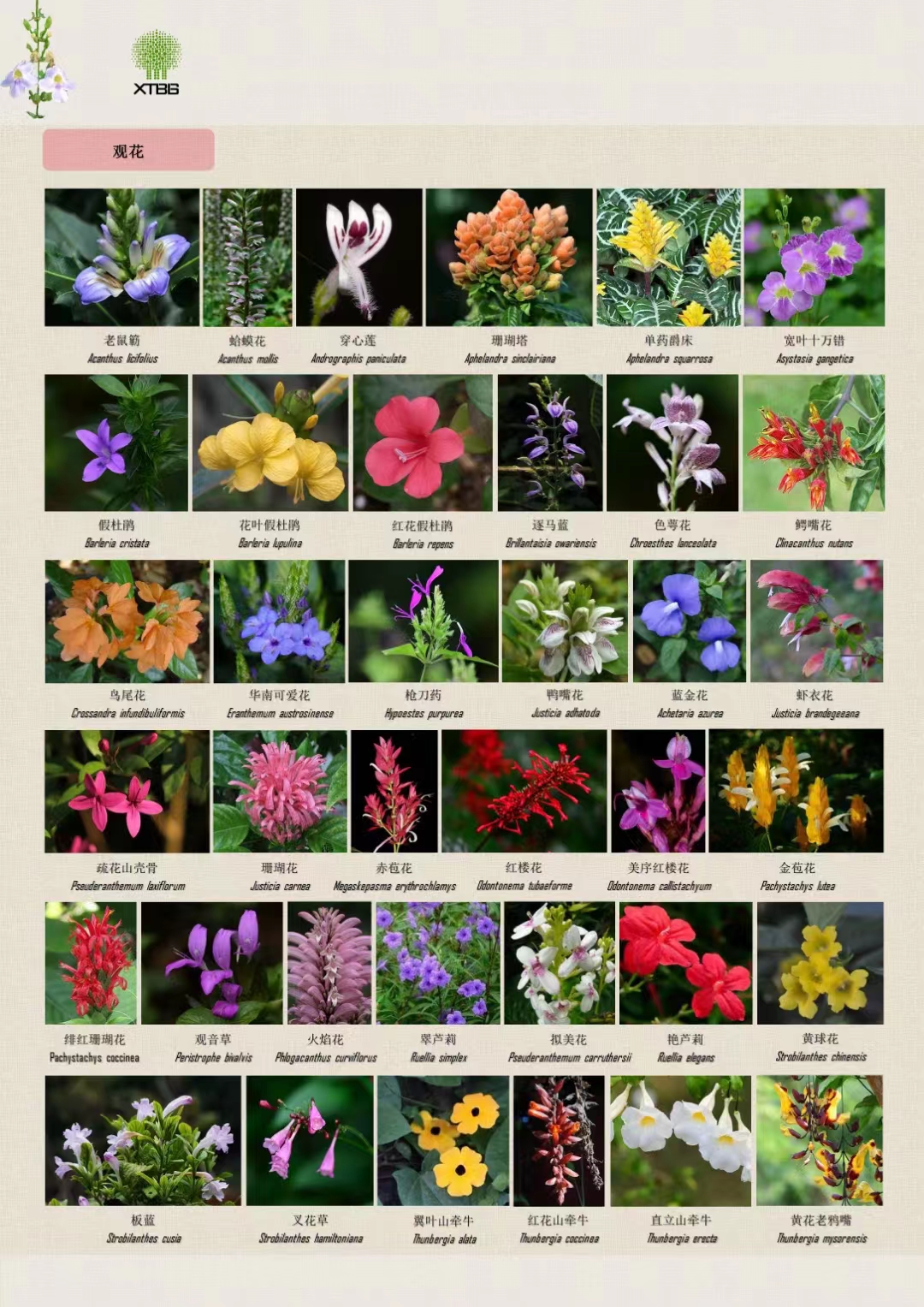 Some Acanthaceae plants on show