The annual Graduation Ceremony 2008 was held on July 2 to honor the achievements of the students on their successful accomplishment of studies. It is a "Big Day" for every student and their supervisors. All their efforts and hard work get recognized.
Prior to the formal start of the ceremony, all graduates and their supervisors planted a Pterocarpus macarocarpus Kurz tree for memory in front of their apartment.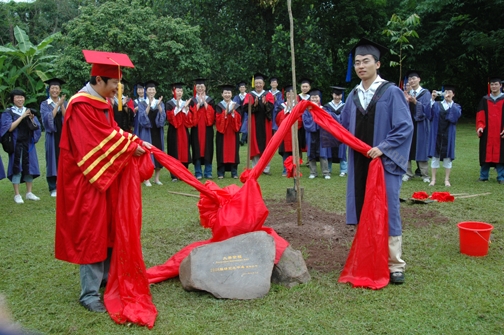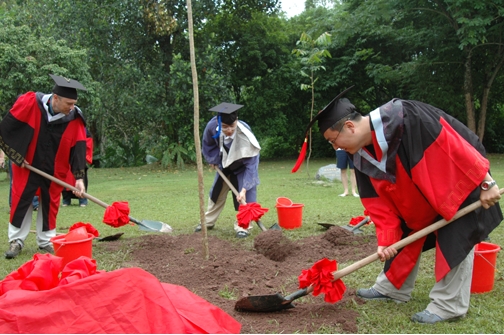 With playing of the National Anthem of China, the graduation ceremony formally started. Prof. Dr. Chen Jin, director of XTBG, delivered a speech entitled "Significance of Life". He gave warm congratulations to the graduates on behalf of XTBG and expressed sincere benediction and boundless hope to the graduates. He said that the graduation ceremony just marks a journey of students to a higher platform. Deputy director Li Hongwei announced the list of students who were awarded degrees. Prof. Dr. Cao Min, deputy director of XTBG, conferred awards on the outstanding graduates. Teacher representative Prof. Cao Kunfang expressed best wishes of all supervisors. Student representative Zhang Shuang expressed heartfelt thanks to the teachers.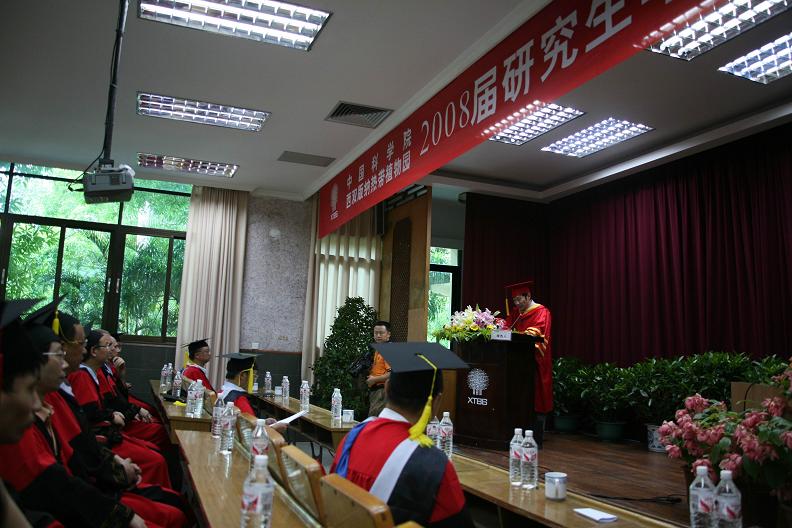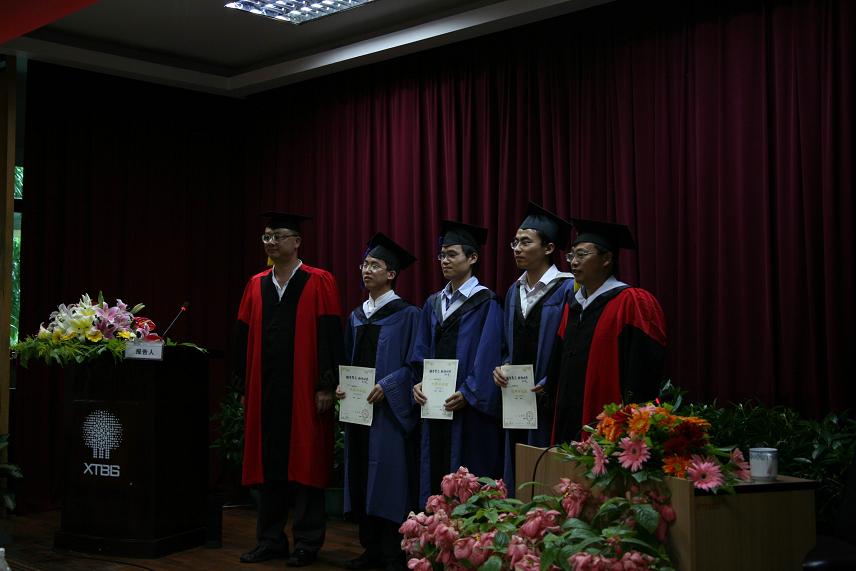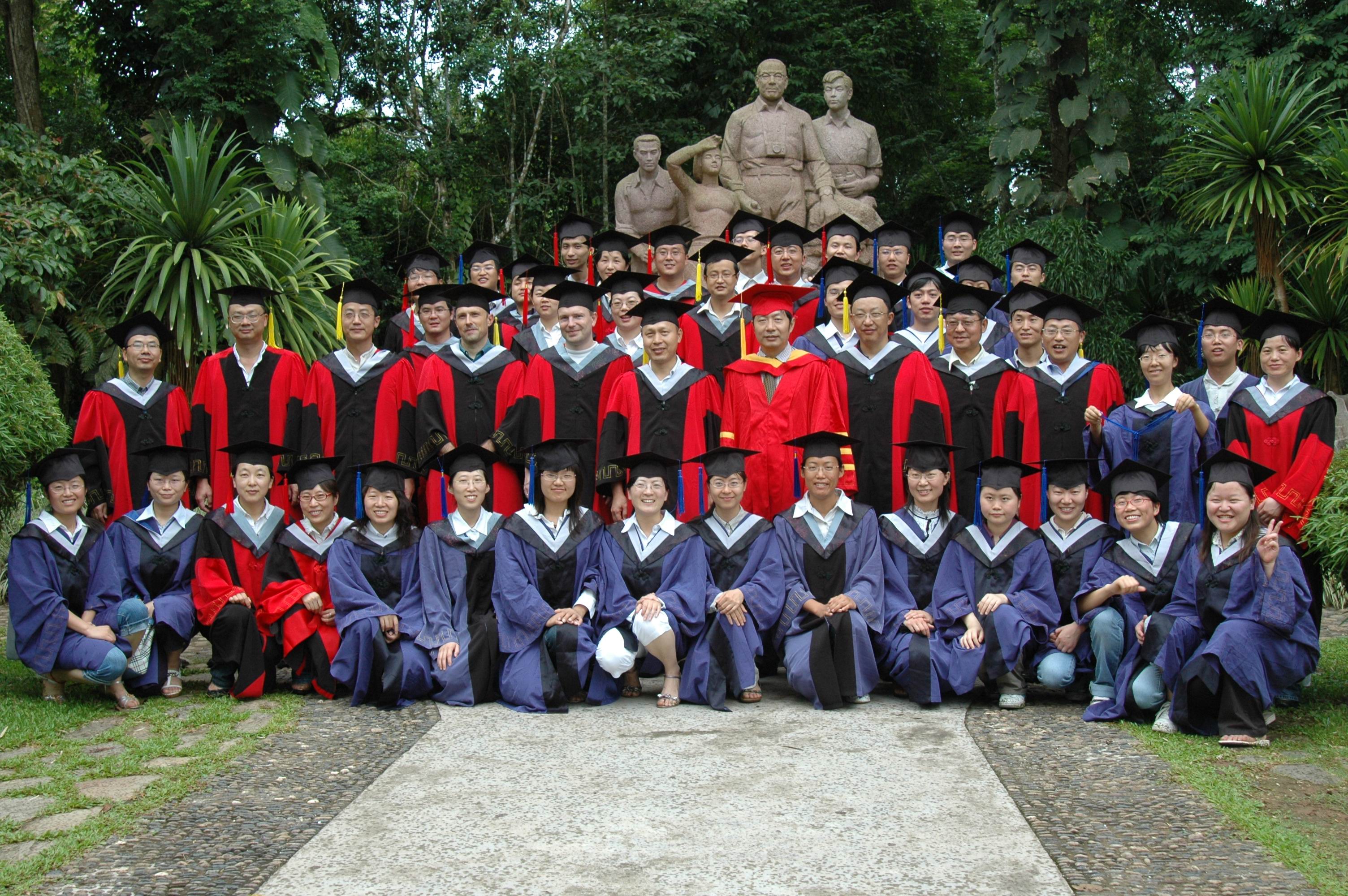 A farewell banquet and an evening party were held. The students and teachers were excited. There arose laughters and cheers from time to time. The ceremony eventually ended up with the graduates' chorus of " A Better Tomorrow", in a happy and friendly atmosphere.