June 29 marked a new milestone for XTBG, as the graduation ceremony and degree awarding for postgraduates of 2010 was held. 37 postgraduate students received their master or doctoral degrees in recognition of their accomplishment of studies over the past few years at XTBG.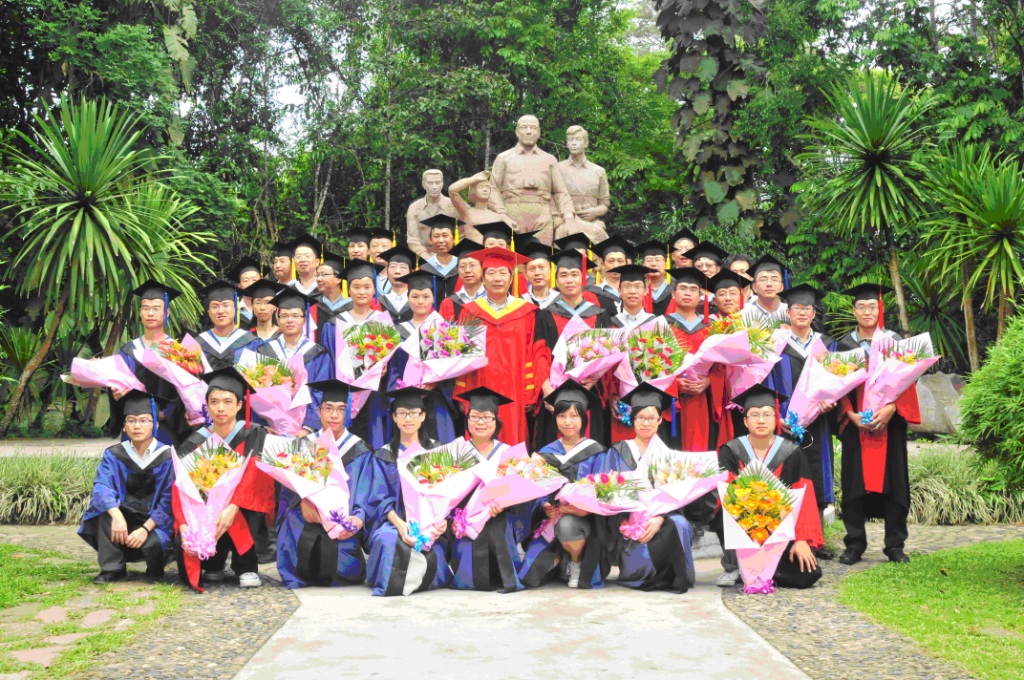 The graduation ceremony was presided over by Prof. Dr. Li Qingjun, deputy director of XTBG.
To begin with, Prof. Dr. Chen Jin, director of XTBG, delivered a warm speech. He expressed congratulations to the graduates on their complete study and conveyed appreciations to all the supervisors for their hard work. He encouraged the students to "strive for the ideal".
Prof. Dr. Feng Yulong, a Ph.D advisor, addressed on behalf of all supervisors. He asked the students to be responsible, caring and grateful, and continue to learn with an open and pioneering mind. He wished the graduates a smooth and happy life.
As representative of postgraduates at XTBG, Yi Zhuangfang, a Dai girl, extended her heartfelt congratulations on the senior's graduation.
Dr. Wang Bo, on behalf of all graduating students, expressed their heartfelt thanks to their teachers and parents.
At last, Prof. Chen Jin moved the tassel of the caps of every graduate to the right place. The audience expressed congratulations to all graduates of doctoral or master's degree amid enthusiastic applause.
After the ceremony, all supervisors and graduates planted a memorial tree together.