Dr. Yang Milian of Xishuangbanna Tropical Botanical Garden is on the list of laureates for 2022 CAS President Award. She is honored with CAS President Excellence Award.
During her studies in XTBG, Yang Milian focused on studies of plant hormone regulation and environmental adaptability. She has published her research results, as the first author, in Plant Cell.
Her Ph.D thesis, entitled "The mechanism of circadian clock protein PRR in regulating plant seed germination", identified the function of PSEUDO RESPONSE REGULATOR (PRR) protein in ABA signaling, and elucidated the molecular mechanism of its interaction with ABSCISIC ACID-INSENSITIVE5 (ABI5) to regulate ABA response. The study can reveal not only the biological functions and mechanisms of key proteins of the circadian clock system in regulating seed germination, but also has important scientific significance for an in-depth understanding of the time signal integration of endogenous hormone signals to co-regulate plant environmental adaptability.
The President Awards were launched in 1989. It's the top honor for graduate students at Chinese Academy of Sciences (CAS).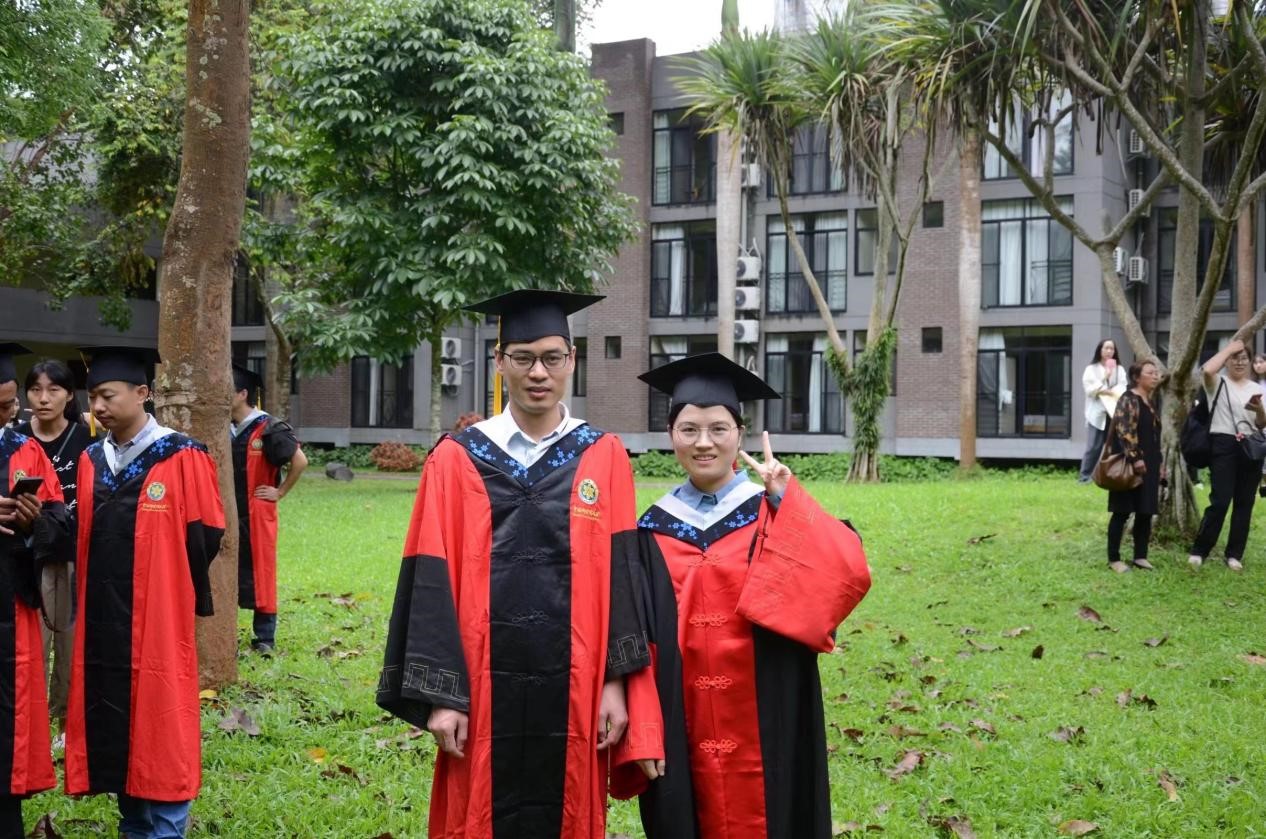 Dr. Yang Milian and her teacher Hu Yanru pose a photo.