This year, the commencement ceremony of Xishuangbanna Tropical Botanical Garden (XTBG) fell on June 21, the summer solstice day. Student representatives, tutors and some student family members (about 200 people in total) attended the ceremony which was chaired by Prof. Quan Ruichang, deputy director of XTBG. Congratulations to both doctoral and master students receiving their diplomas.
Following the tradition of their alumni, the outgoing graduates in their academic gowns and their teachers planted a tree (Mangifera sylvatica ) for memory in front of the students' apartment. This is the 18th tree planted by XTBG graduates.
At 3:00 in the afternoon on June 21, graduates and their teachers in their academic gowns signed their names on the signature wall of XTBG commencement ceremony 2023, with all attendant excitement.
With the national anthem, the graduation and degree awarding ceremony began.
Prof. Yang Yongping, director of XTBG, expressed his congratulations to students and wished them a prosperous future. Taking Prof. Cai Xitao as an example, Prof. Yang encouraged the graduates to follow the spirit of the older scientists. He especially pointed out the significance of responsibility and perseverance. He hoped the students to shoulder responsibilities and contribute to science and society.
As teacher representative, Prof. Liu Wenyao shared his 40 plus years of experience in scientific research. He encouraged the students to climb high, with integrity and perseverance, in their scientific career.
Afterwards, graduate representatives ( Wang Wenting, Pang Zhiqiang, Liu Jiazhi, and PHISAMAI MAENPUE) reviewed the joys and sorrows of studying in XTBG, and spoke out their feelings and expressed their heartfelt gratitude to their teachers.
Prof. Quan Ruichang announced the list of outstanding graduates.
Prof. Yang Yongping later conferred the degree certificate on each graduate one after another, and turned the tassels for each of them. He also posed photo with every outgoing graduate.
The graduation and degree awarding ceremony closed with all participants singing Our Garden, Our Home. Outstanding graduates were praised at the ceremony.
The graduation celebration ended with a farewell evening party, filled with cheers and applause.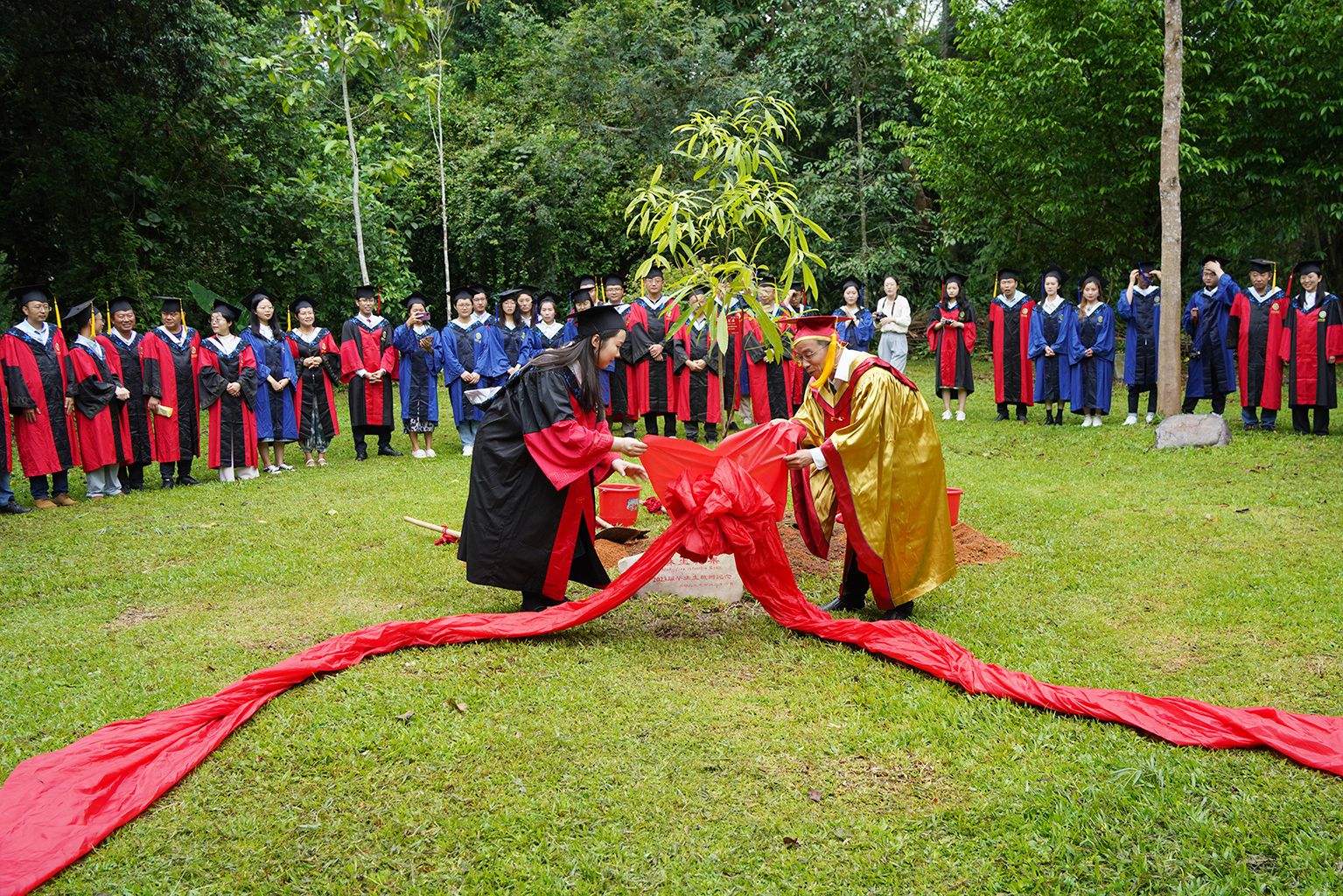 Unveiling the stone of memorial tree planting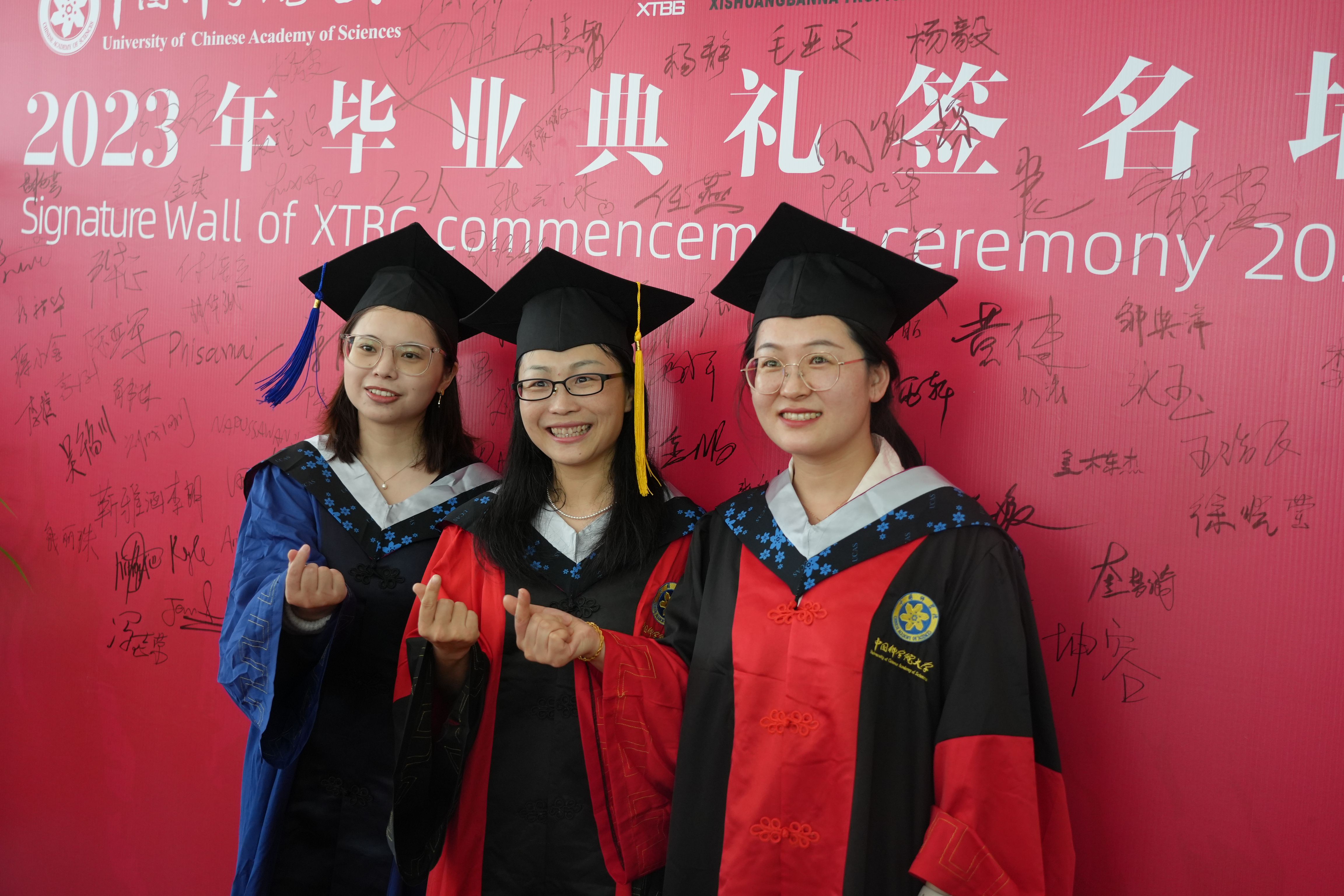 Teacher and students pose photo in front of the Signature Wall.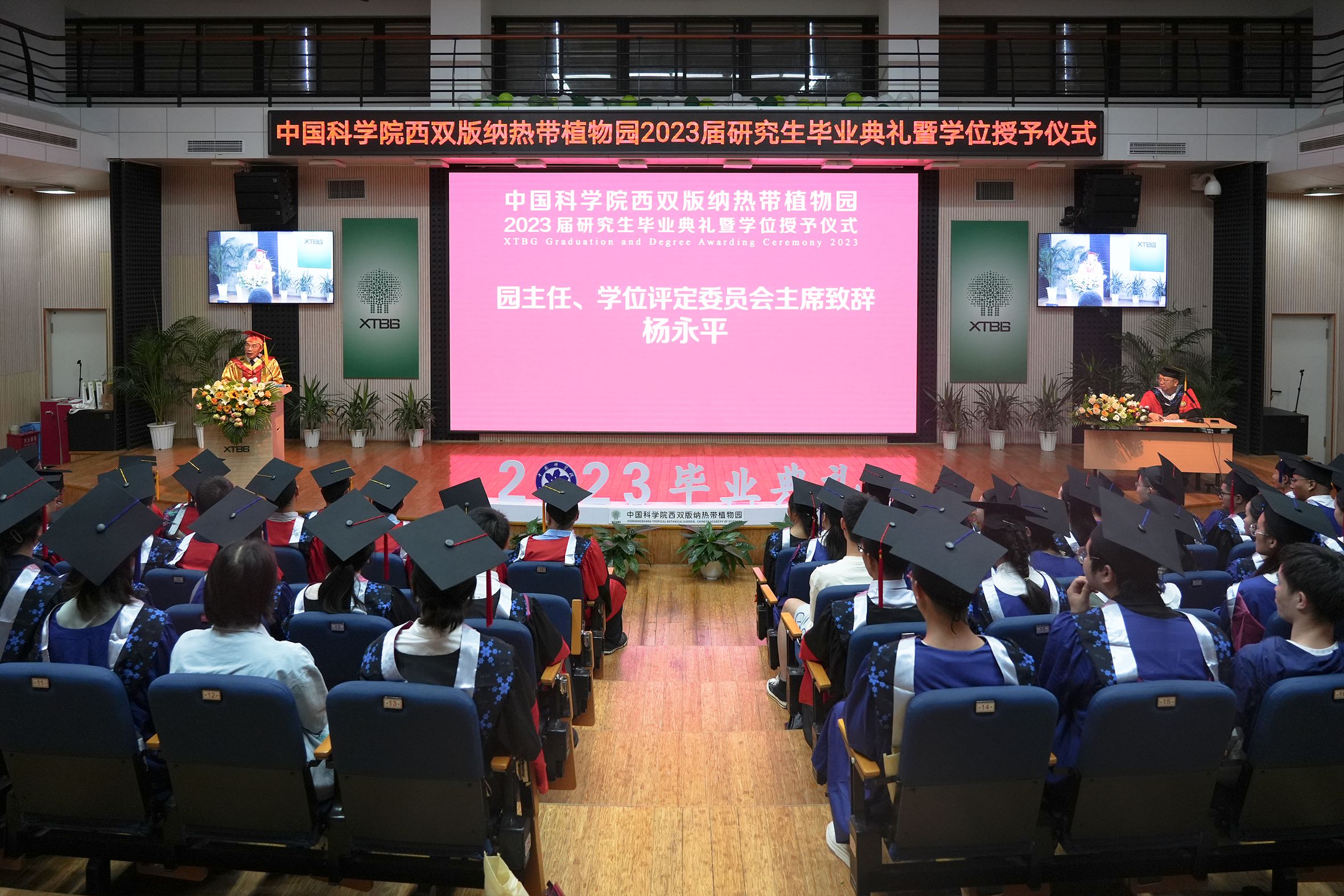 Graduation and degree awarding ceremony
Prof. Yang Yongping sends congratulatory messages to graduates.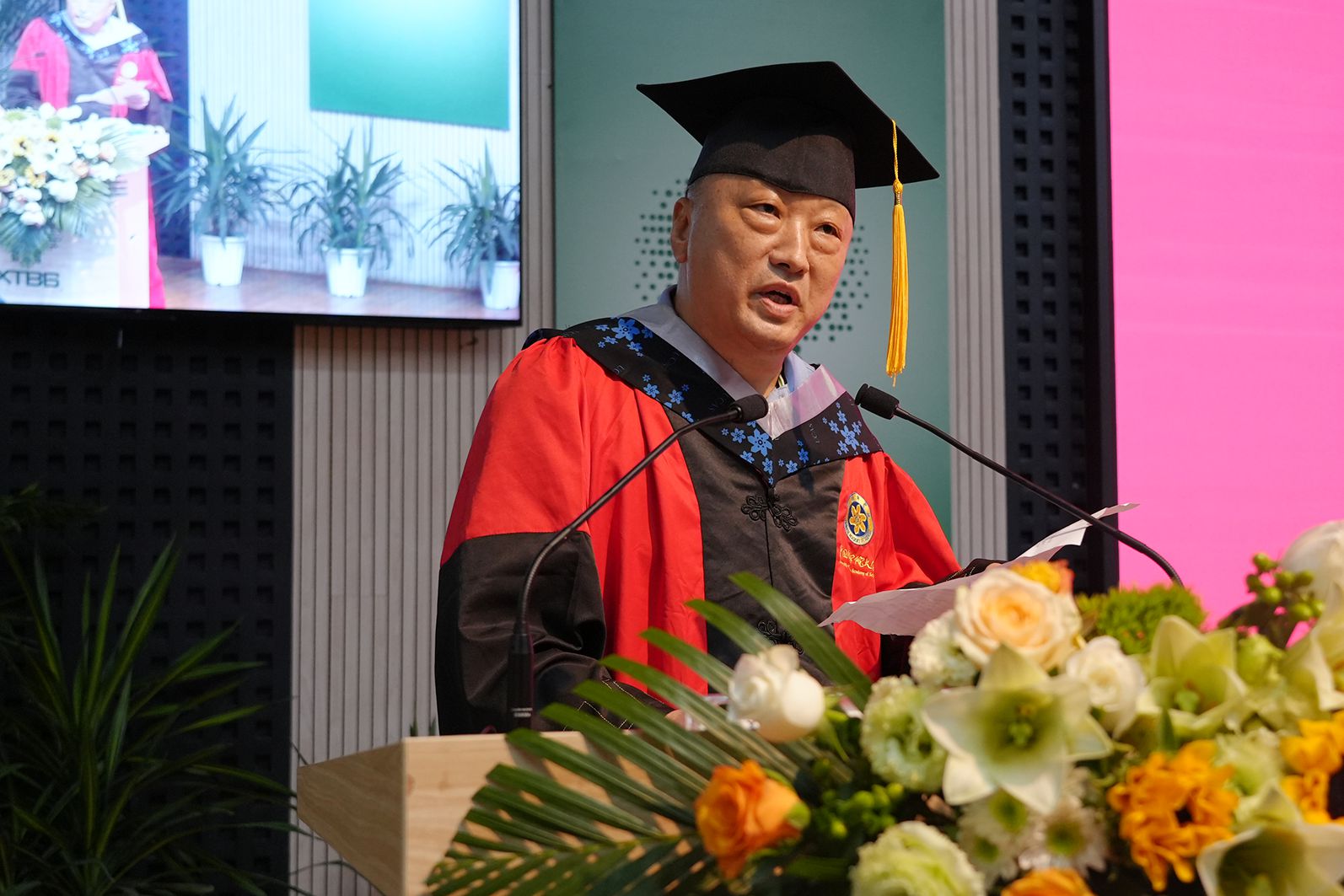 Prof.Liu Wenyao speaks.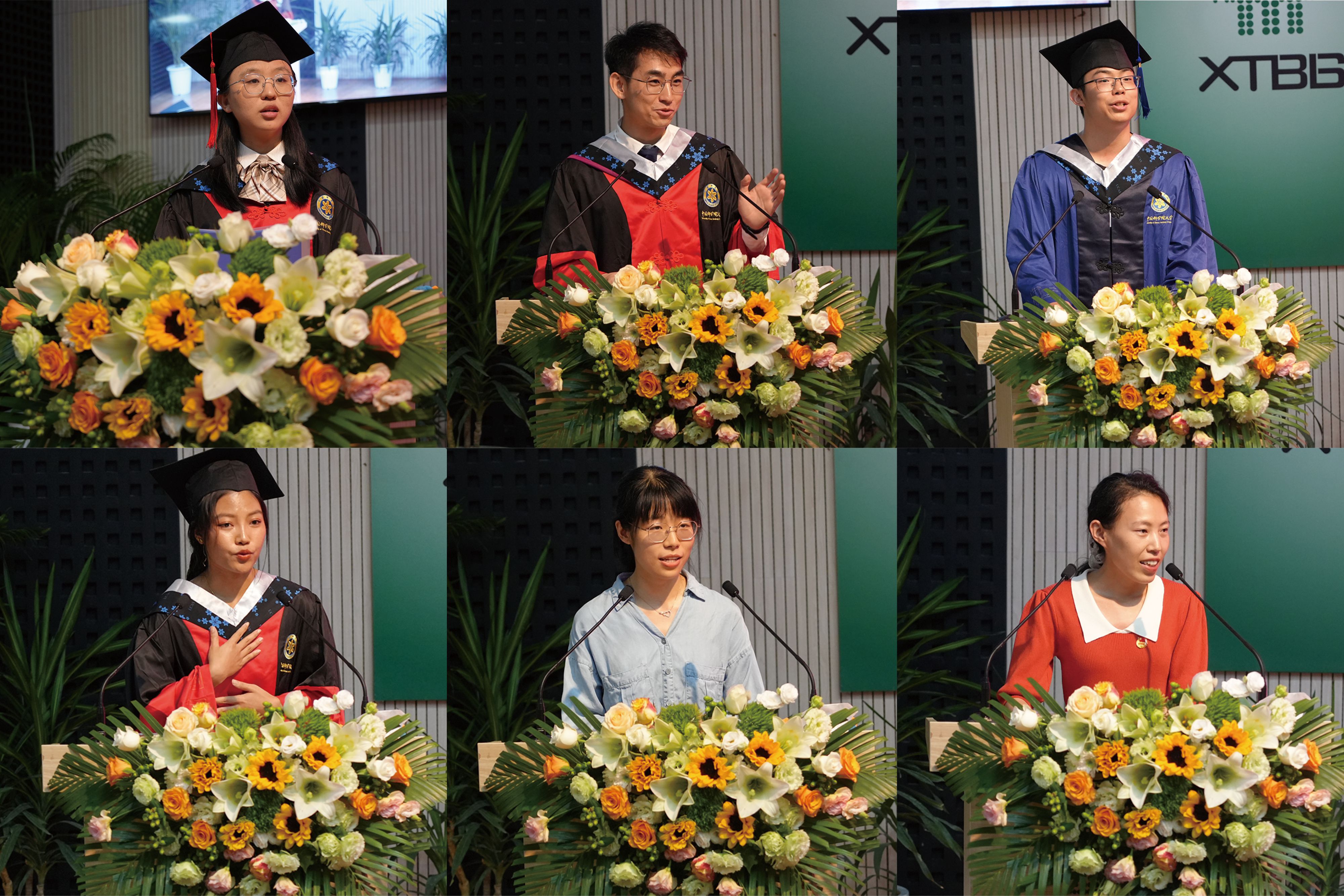 Graduate representatives speak.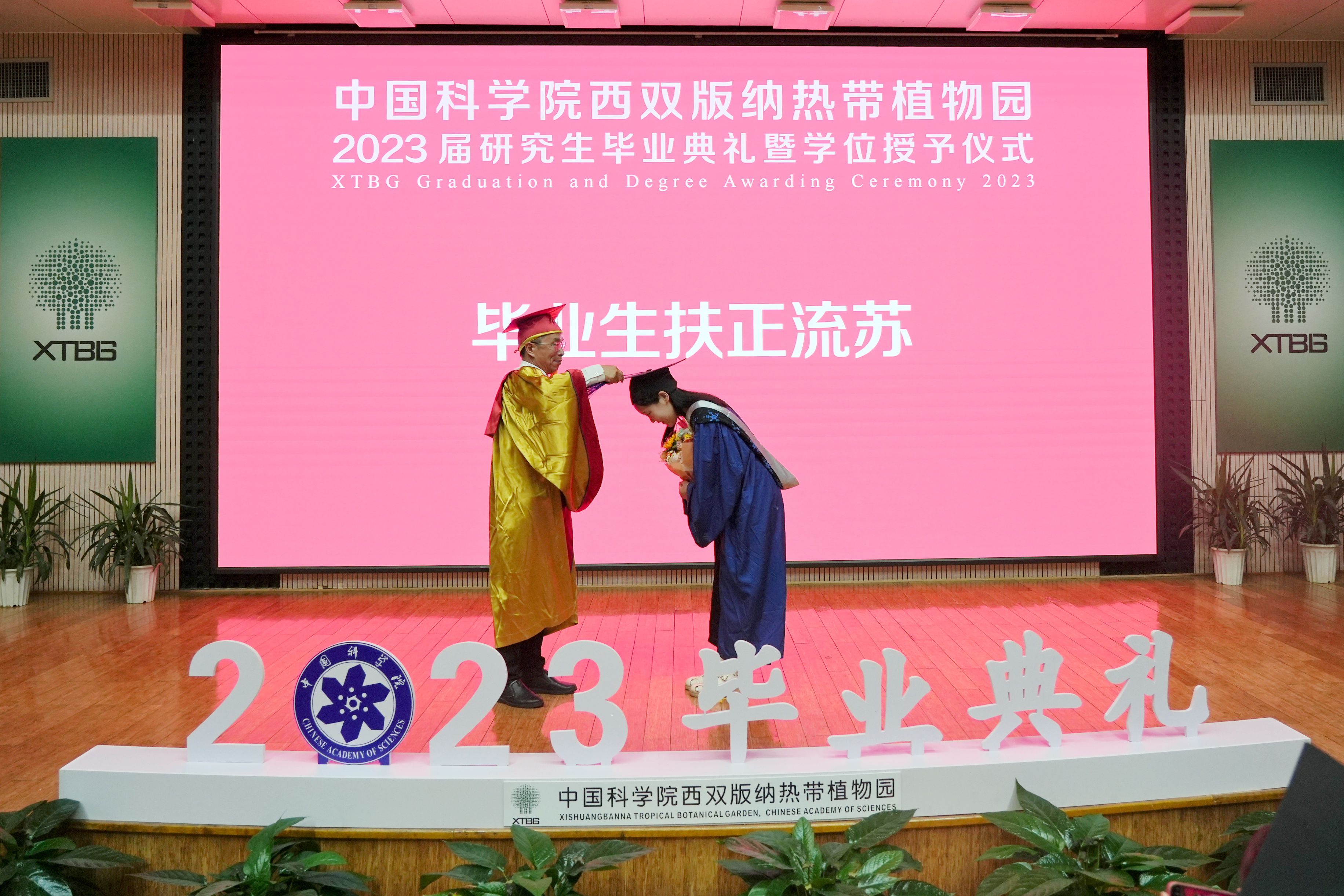 Prof. Yang Yongping moves the tassel of the caps of every graduate to the right place.

Teachers and graduates pose a group photo.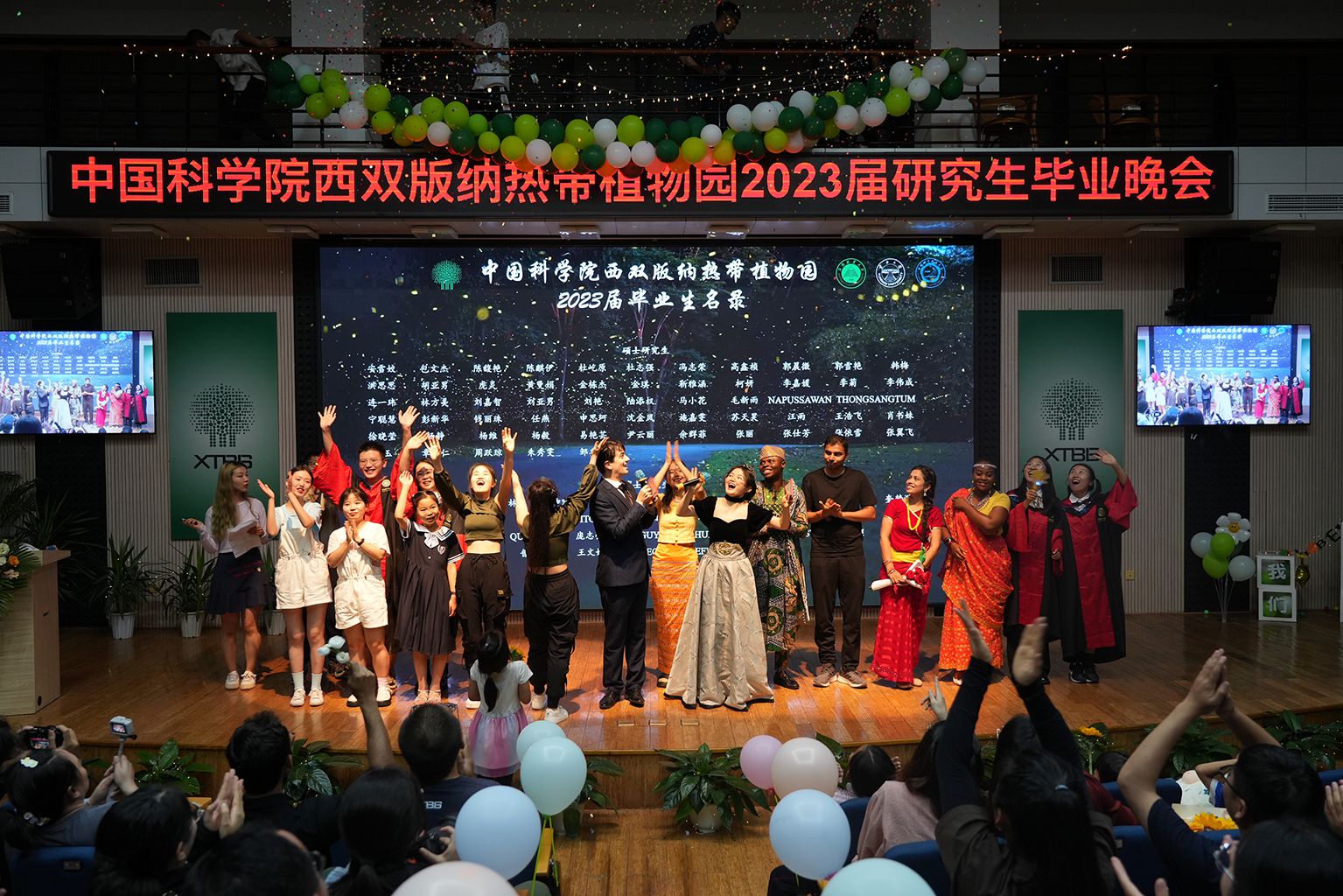 Graduation celebration paarty.