A training course named "Phylogenetic analyses for comparative methods and community patterns" (from January 28 to February 24) is ongoing at XTBG. Prof. Anthony R. Ives from University of Wisconsin, invited as principal lecturer, is going to deliver eight lectures in total.
The major topics in Prof. Ives' lectures include phylogenetic patterns in community structure and trophic associations, species response to environmental change: impacts of food-web interactions and evolution.
His first lecture on January 28 brought together many attendees including professors, Ph.D candidates, and M.Sc students.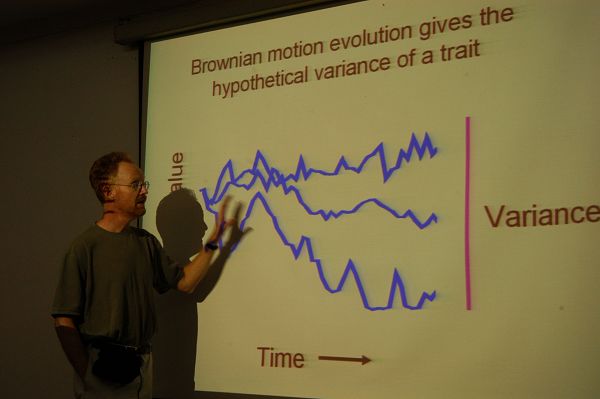 Prof. Anthony R. Ives delivers a lecture
Prof. Anthony R. Ives focuses his research on community ecology, population biology, and extends into evolution and behavior. He has published academic papers in such authoritative journals as Nature, Science, Ecology, Ecological Monographs, and Ecology Letters, etc.