Mr. Li Hongwei, CPC secretary of Xishuangbanna Tropical Botanical Garden (XTBG), headed a 3-people delegation to Myanmar during January 5-10. The visit was for the plan of remodeling and repairing of laboratory building and other facilities of the CAS Biodiversity Research Center in Myanmar.
Mr. Li Hongwei and Dr. Thaung Naing Oo of Forest Research Institute of Myanmar discussed the remodeling plan of laboratory, office, dormitory, canteen, etc. The Forest Research Institute of Myanmar is to provide a building with an area of 800 square meters for the laboratory of CAS Biodiversity Research Center.
Afterwards, Li Hongwei and his companions went to local building materials markets in Myanmar, so as to well prepare for the future work.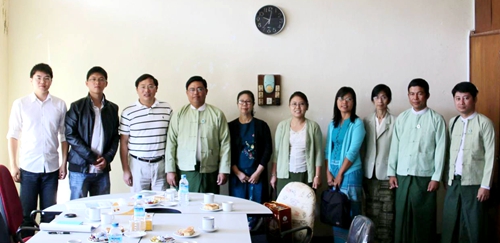 XTBG delegation and representatives of Forest Research Institute of Myanmar pose a group photo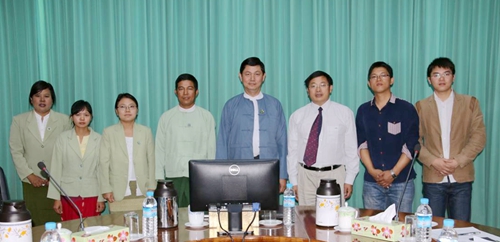 XTBG delegation and representatives of Department of Forestry of Myanmar pose a group photo
Work in Myanmar