From June 14-20, Regional Training on Biodiversity Conservation and Sustainable Development in Tropical Asia was held in Xishuangbanna Tropical Botanical Garden (XTBG), with participants on site and online.
"The objective of this training course is to enhance and strengthen the capacities of the scientific institutions, conservation agencies and development organizations in tropical Asian countries in carrying out biodiversity researches, conservation and sustainable development programs," said Prof.CAO Jinghua, executive director at the Secretariat of the Alliance of International Science Organizations (ANSO).
Prof. Chen Jin, former director of XTBG, introduced the background, training contents and other essential information to the participants.
The training course was composed of two parts, indoor lectures with outdoor field trips. Participants were provided a chance not only to exchange face to face with experts in biodiversity, conservation and sustainable development, but also to exchange with each other and establishing linkages for cross-border learning.
Prof. Richard Corlett and Prof. Jayaraman Durai were invited to make expert lectures with title "Biodiversity research and conservation in Tropical East Asia" and "Inventory of bamboo resources with remote sensing technology, and mobile-based measures for identification of bamboo species" respectively.
Senior and experienced experts delivered a series of presentations and talks to impart the participants on the up-to-date understanding of biodiversity of the tropical Asia region, new tool, techniques, and technologies in biodiversity researches, monitoring and conservation and regional experiences in the sustainable use of biological resources for socioeconomic development.
After fulfilling theoretical courses, the participants had field study and two field trips.
On the final day, participants reported their small research projects.
Prof.Yang Yongping, director of XTBG, conferred certificates of completion to trainees and encouraged more communication and cooperation among the participants.
The training course was financially supported by ANSO, and jointly organized by XTBG, Southeast Asia Biodiversity Research institute (SEABRI), Initiative for Collective Conservation in Chinese Botanical Gardens (ICCBG), International Bamboo and Rattan Organization (INBAR), International Center for Integrated Mountain Development (ICIMOD), and Center for Mountain Futures (CMF).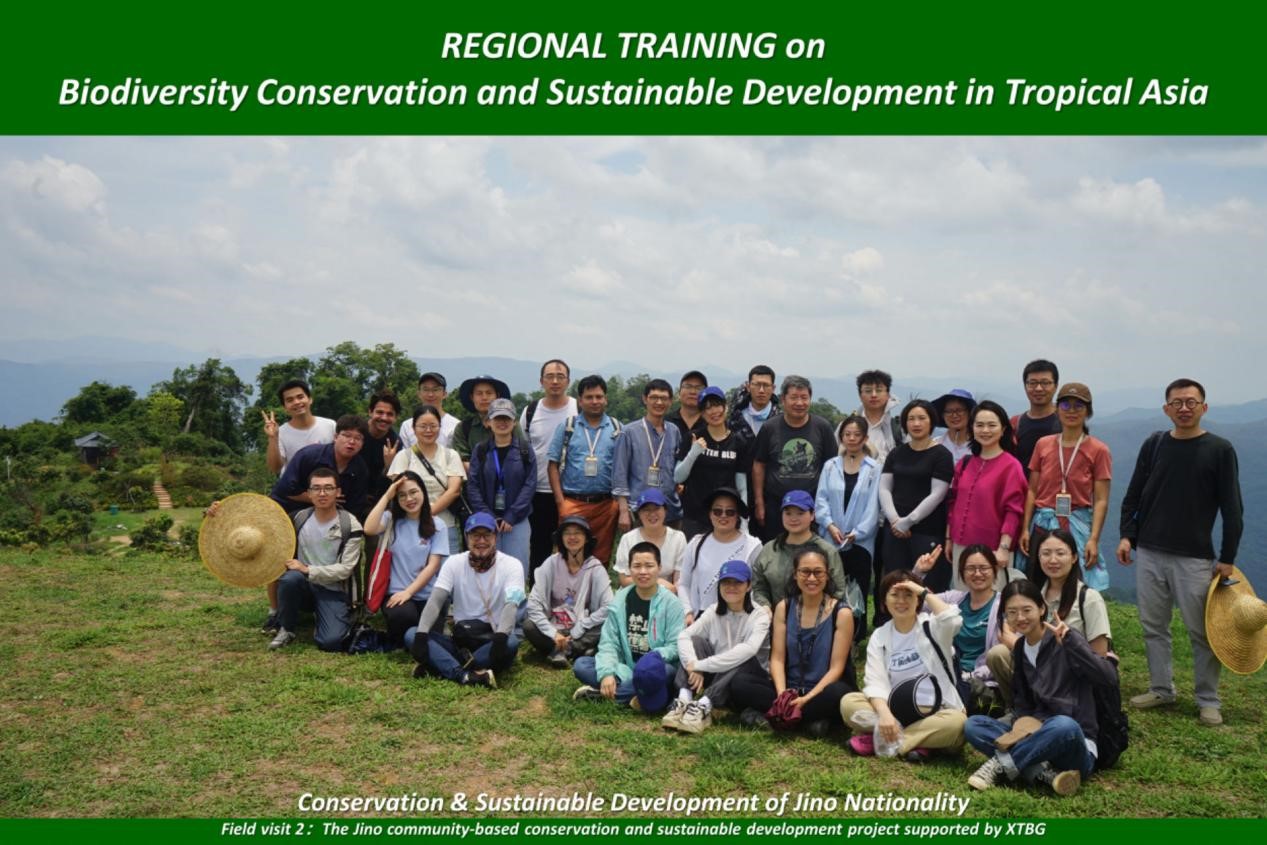 Field study.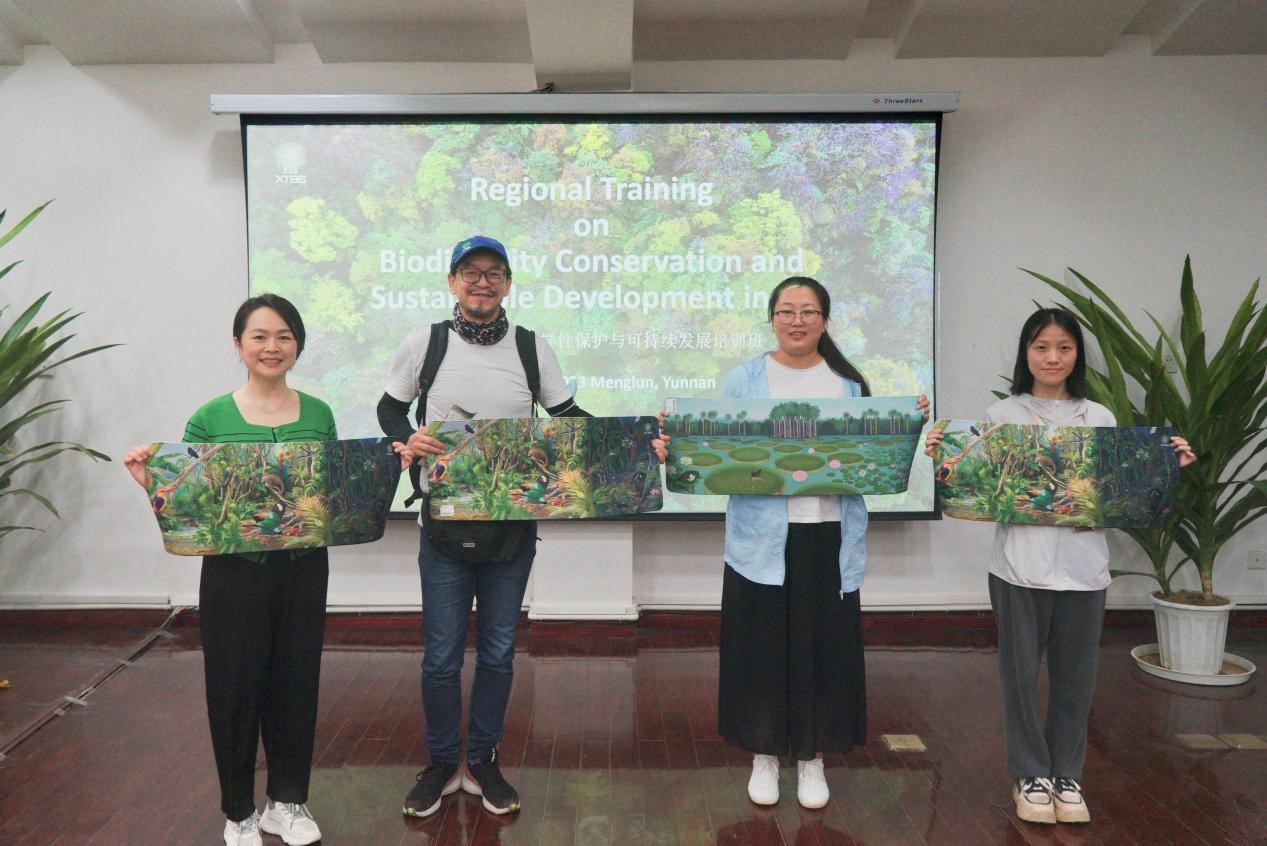 Best small project group.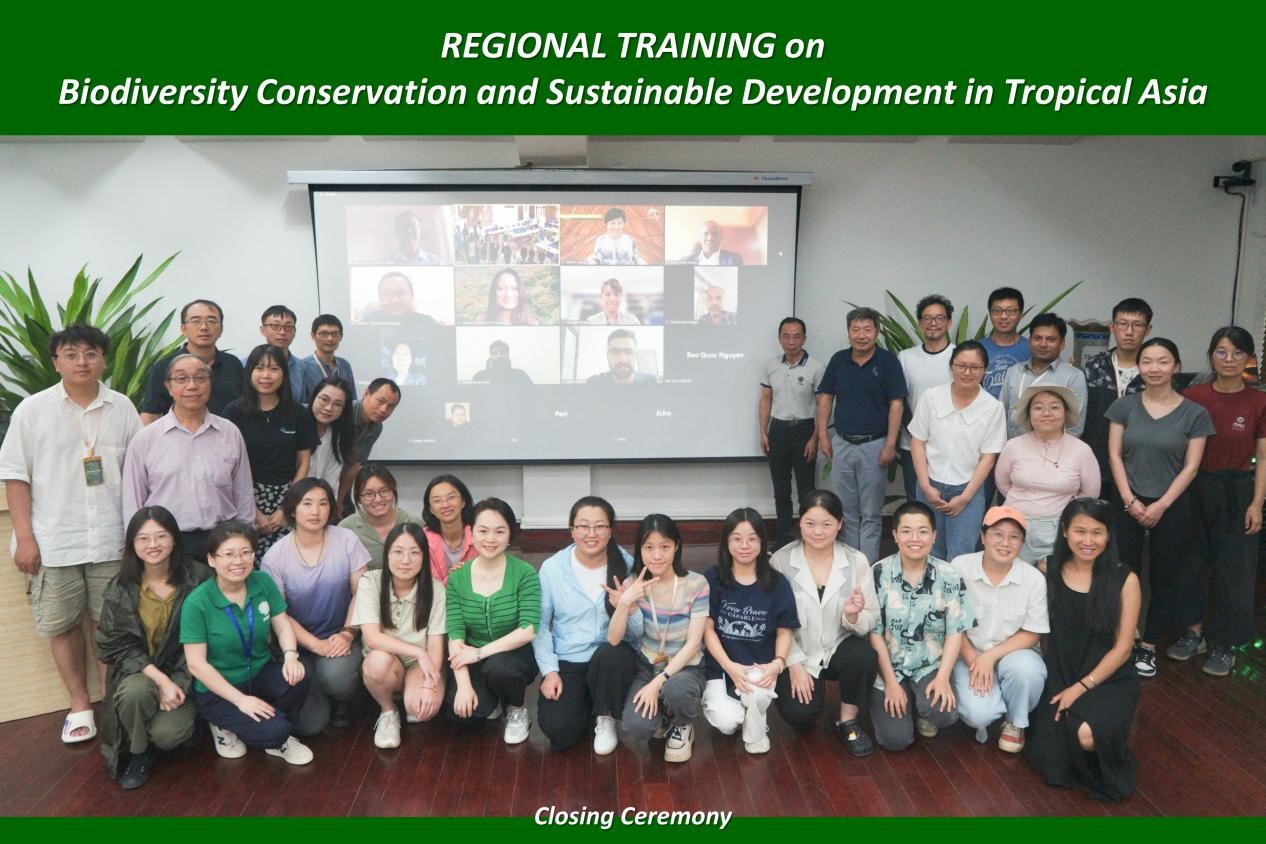 Participants pose a photo at the closing ceremony.