The 13th Meeting of the ADB Greater Mekong Subregion (GMS) Working Group on Environment (WEG-13) was held in Guilin, Guangxi on June 13-14, with attendance of 38 WGE members and 25 observers. Mr. Urooj Malik, ADB's director of the Southeast Asia Agriculture, Environment and Natural Resources Division, addressed the opening ceremony. On behalf of XTBG, Prof. Hu Huabin attended the meeting.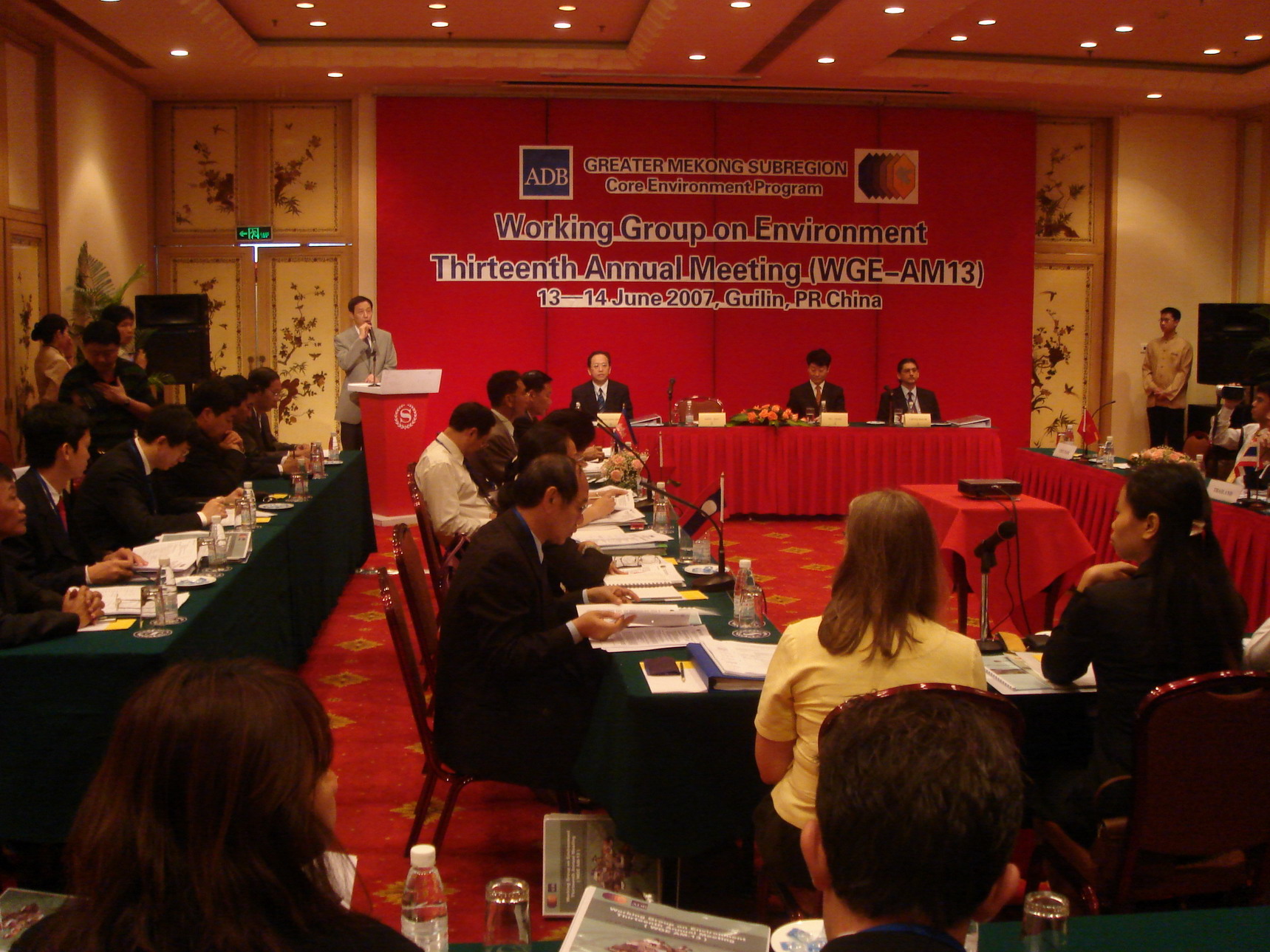 The WGE-13 reviewed the implementation of the Core Environment Program (CEP), discussed the functions of the GMS Environment Operations Center, and reviewed ongoing activities in the following phase. The WGE-13 ended with 18 resolutions and items for immediate action.
Prof. Hu Huabin made a presentation titled "Status of Implementation in Xishuanbanna Biodiversity Conservation Corridors" at the meeting, which won praise from participants.