A 6-person delegation of Vietnam Academy of Science and Technology (VAST) and CAT TIEN National Park paid a visit to XTBG at the invitation of Dr. Chen Jin during April 3-8. The delegation was headed up by Dr. Vu Ngoc Long, vice director of Institute of Tropical Biology, VAST.
During their visit in Xishuangbanna, a memorandum of understanding was signed between Institute of Tropical Biology of Vietnam, XTBG, and Xishuangbanna National Nature Reserve Administration.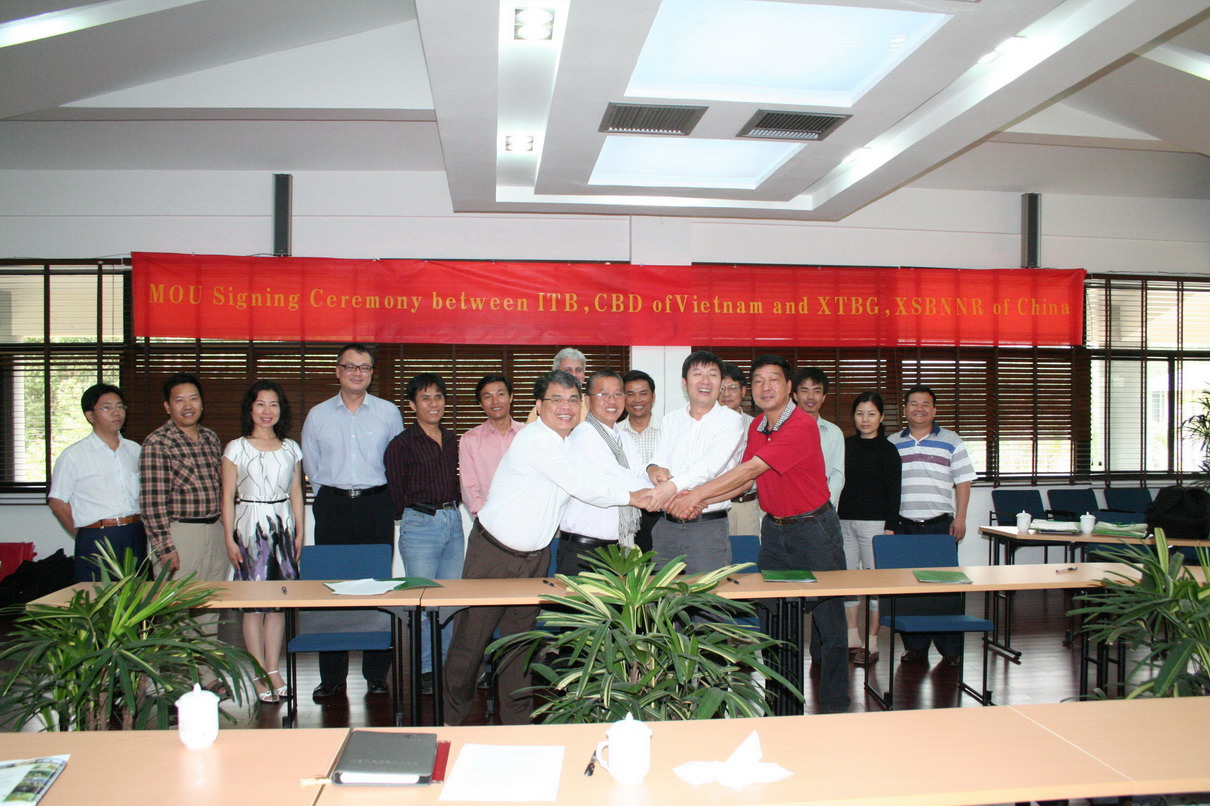 Prof. Dr. Cao Min, deputy director of XTBG, accompanied the guests a visit to the 20-ha forest plot in Bubeng, Mengla. He gave a detailed introduction to theconstruction of the 20-ha forest dynamics plot in Xishuangbanna.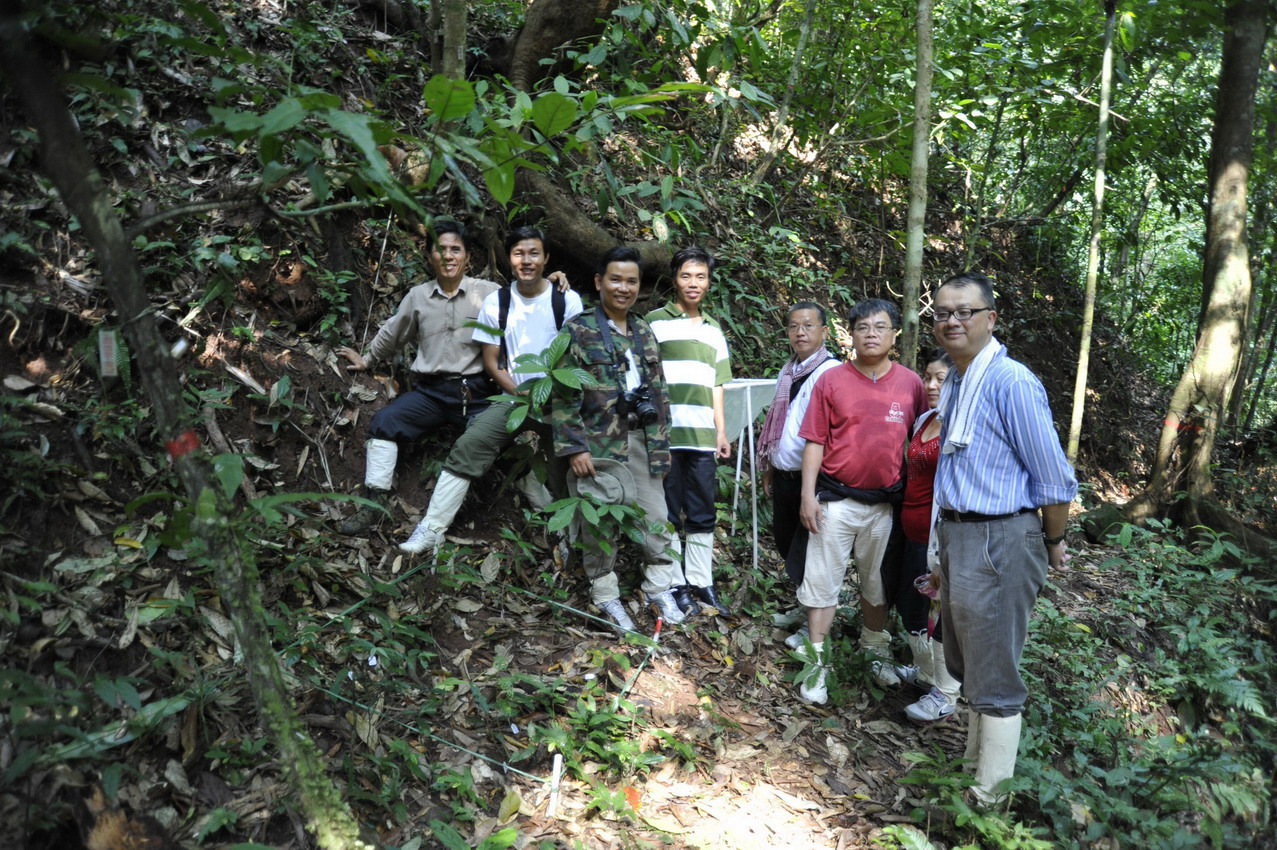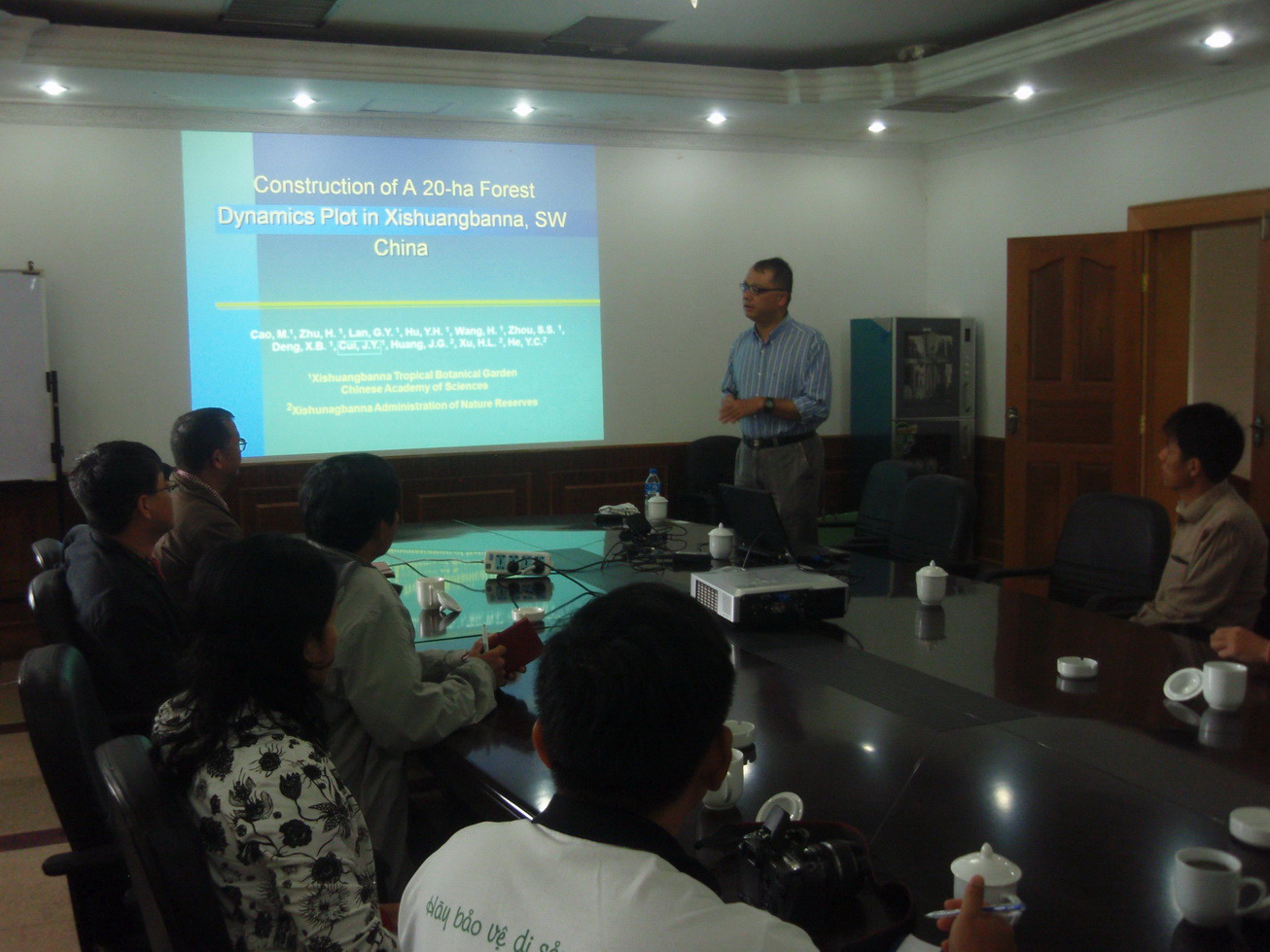 The Vietnam delegation also visited the laboratories, herbarium, library, museum, and living collections within XTBG.
During their stay in XTBG, the Vietnam delegation delivered lectures entitled "An overview of the study of Bio-resources in Vietnam", "Demand for permanent forest plots in Vietnam", "Introduce on the Cattien National Park: Regarding on the forest protection and effectively management" respectively.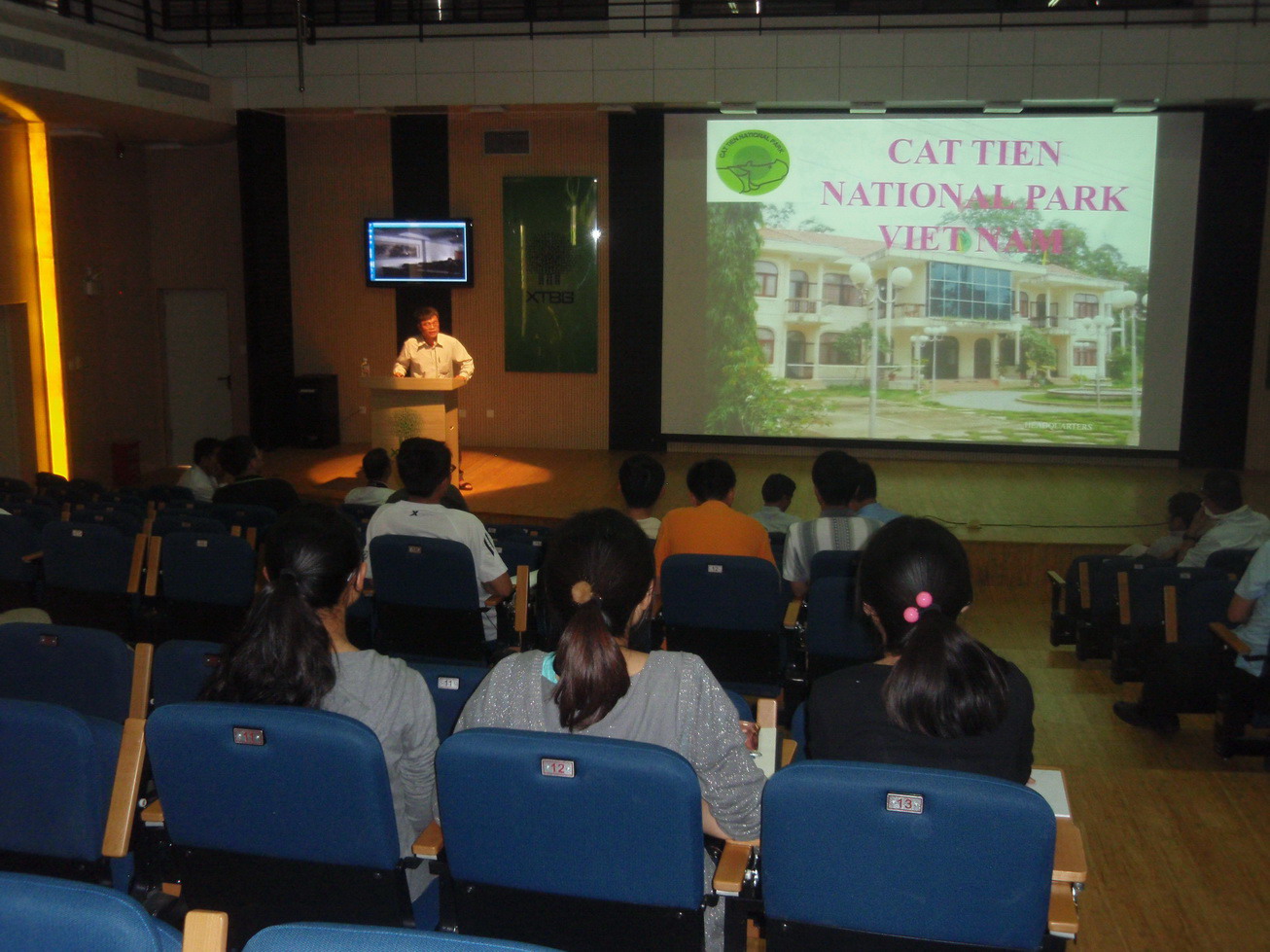 In the company of Mr. Liu Yunlin, vice director of Xishuangbanna National Nature Reserve Administration, the Vietnam guests visited nature reserves in Xishuangbanna.
In January 2011, Prof. Ding Zhongli, vice president of CAS, headed a delegation to Vietnam. This trip of the Vietnam delegation is a return visit.