With the theme of "Biodiversity for Sustainable Bioeconomy", the International Conference on Biodiversity 2019 (IBD 2019) was held in Bangkok, Thailand from May 22-24. The conference brought together biodiversity researchers around the world.
The conference consisted of scientific conference and comprehensive exhibition illustrating global key advancement of the science of biodiversity as well as the works of various local and international research organizations, government agencies, universities, schools, non-profit organizations, local communities and private companies, contributing to biodiversity research and conservation in Thailand and neighboring countries.
5 researchers from Xishuangbanna Tropical Botanical Garden (XTBG) participated in the event. They communicated, shared their experiences and expand their networks for maintaining the biodiversity. Some XTBG scientists presented their research work as following:
Hu Huabin Role of Chinese Union of Botanical Gardens in native plants conservation.
Chen Yajun Linking plant hydraulic traits with drought induced mortality
Akihiro Nakamura Invitation to forest canopy ecology: global scale collaboration opportunities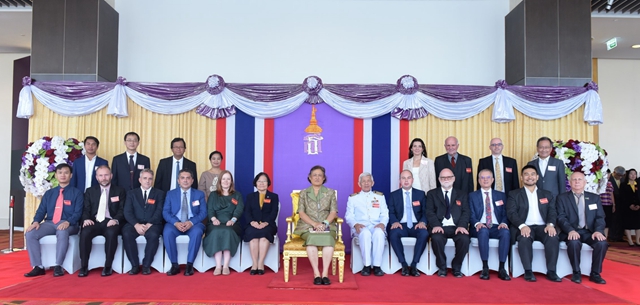 Her Royal Highness Princess Maha Chakri Sirindhorn arrives to the event and graciously presides over the opening ceremony and listens to the keynote speakers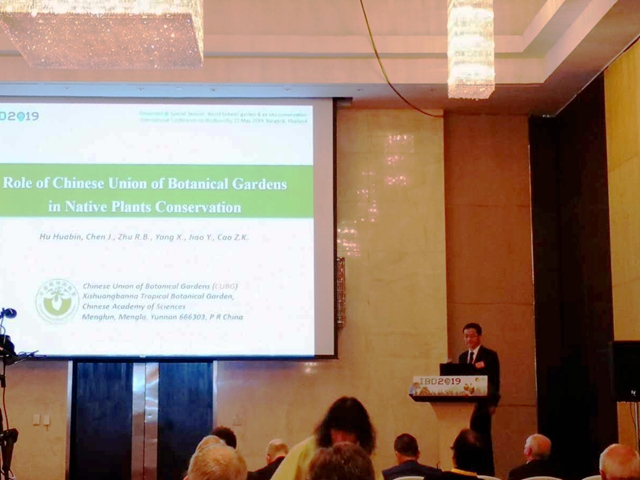 Prof. Hu Huabin introduces work of Chinese Union of Botanic Gardens (CUBG)