Chines people take "six" as a fortunate number mainly meaning smooth or well-off. Therefore, June 16 (6.16) is considered as an auspicious day in which good things are likely to happen. The graduation ceremony for the graduates of Xishuangbanna Tropical Botanical Garden (XTBG) was held on this day, showing good wishes for them to have everything go smoothly in the future.
On this good day, XTBG graduates gather together with their teachers, family and friends to celebrate their successful accomplishment of academic study. Congratulations to 24 doctoral graduates and 38 master students.
Following the tradition of their alumni, the outgoing graduates in their academic gowns and their teachers planted a tree (Dipterocarpus turbinatus) for memory in front of the students' apartment.
The graduation ceremony and degree awarding was held in the afternoon, presided over by Mr. Gan Fanyuan, deputy director and CPC Secretary of XTBG. All students and supervisors gathered together to celebrate the "big day" of the graduating students, to celebrate their academic achievement, to honor their hard work and dedication.
Prof. Yang Yongping, director of XTBG, wished the graduates a prosperous future. He encouraged them to "make the most of every day" and to be patriotic, persistent and dauntless, and never give up in adversity.
As teacher representative, Prof. Xing Yaowu sent warm congratulations to graduates on their successful completion of studies. He encouraged the graduates to have critical thinking, arrange time reasonably, and cultivate spirit of team work.
Graduate representatives reviewed the joys and sorrows of studying in XTBG, and spoke out their feelings and expressed their heartfelt gratitude to their teachers.
Mr. Gan Fanyuan announced the list of outstanding graduates.
At last, Prof. Yang Yongping moved the tassel of the caps of every graduate to the right place. He also posed photo with every outgoing graduate.
A farewell evening party was held, which was filled with cheers and applause.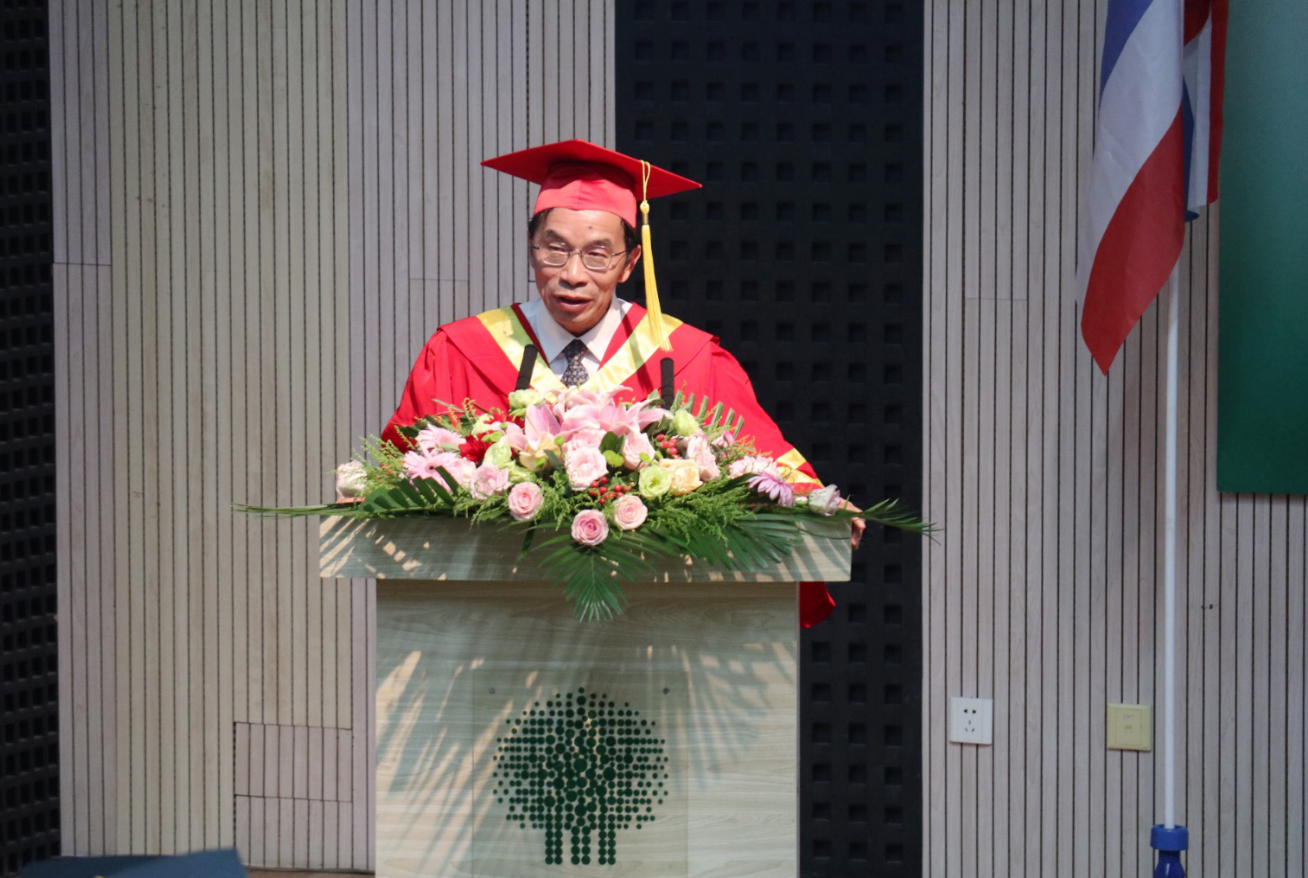 Prof. Yang Yongping sends congratulations to outgoing graduates.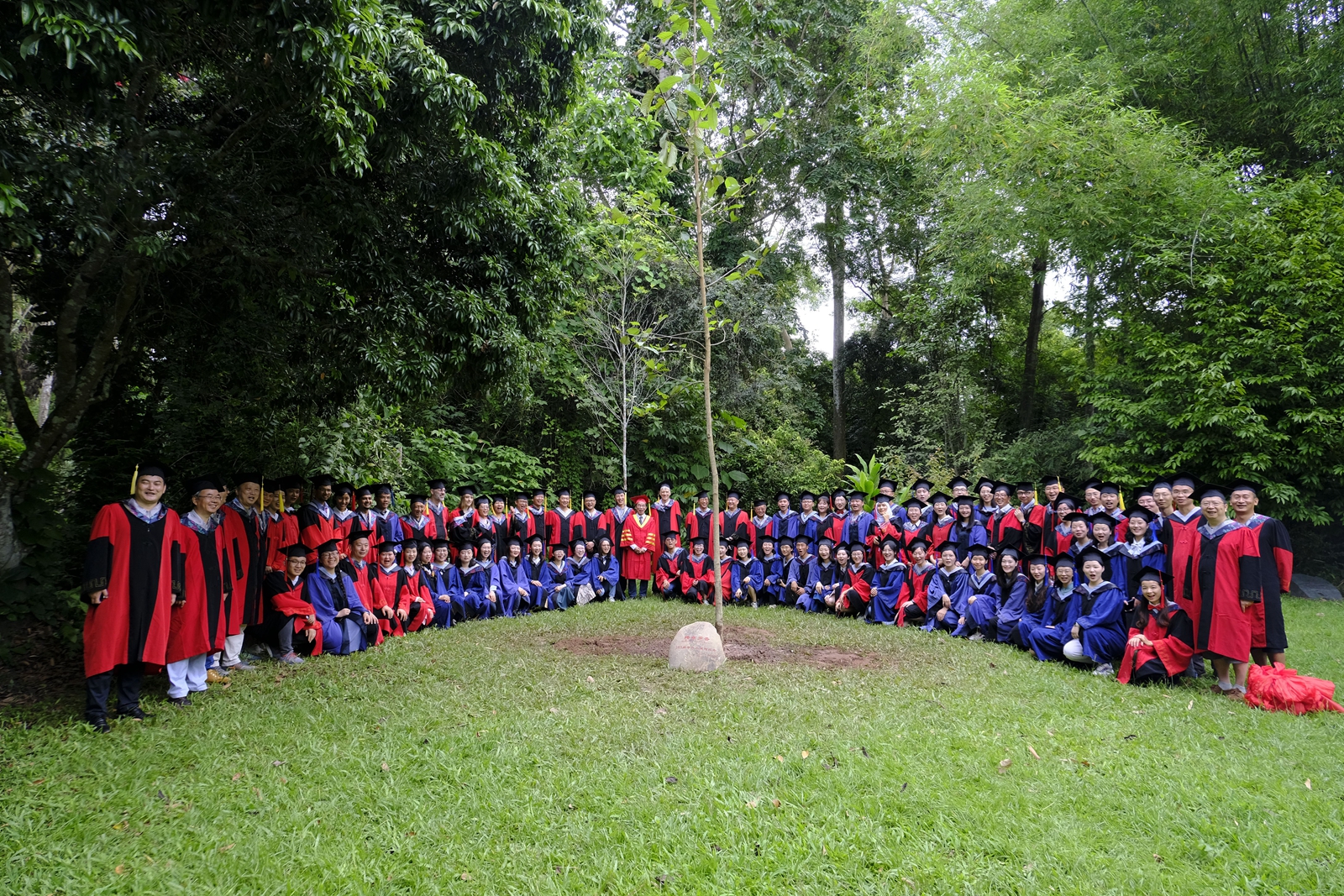 Graduates and supervisors plant a tree for memory.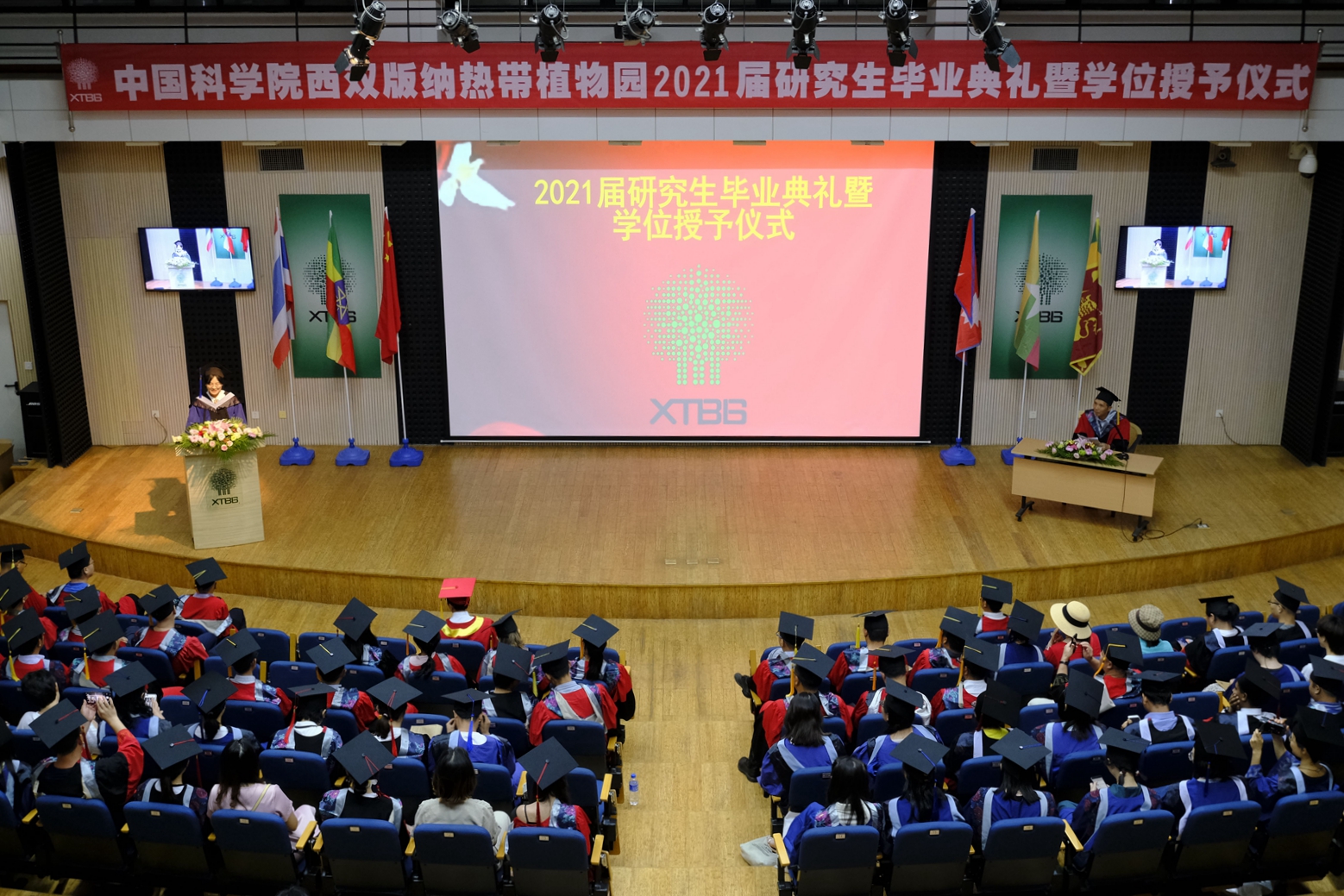 Graduation celebration.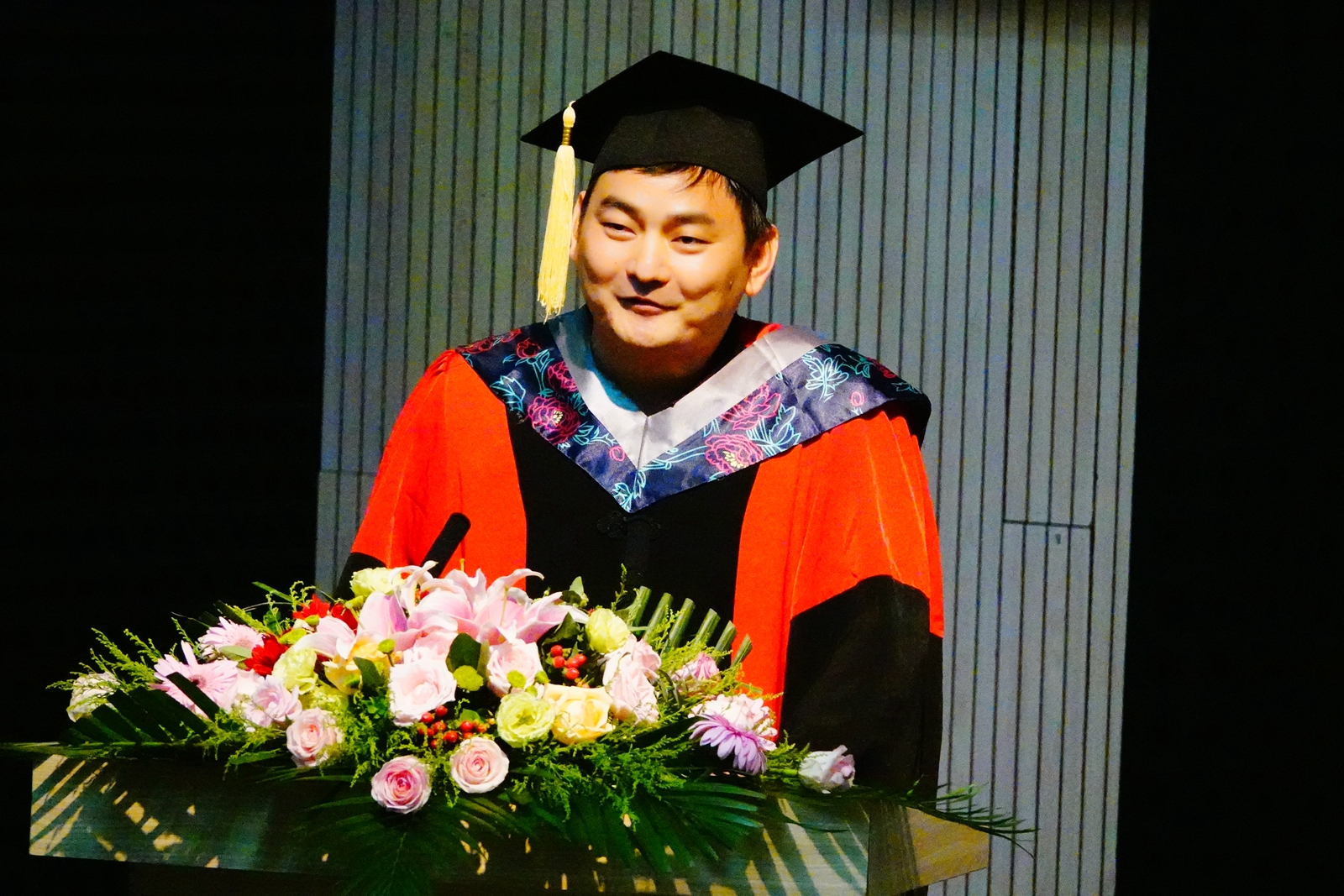 Prof. Xing Yaowu speaks.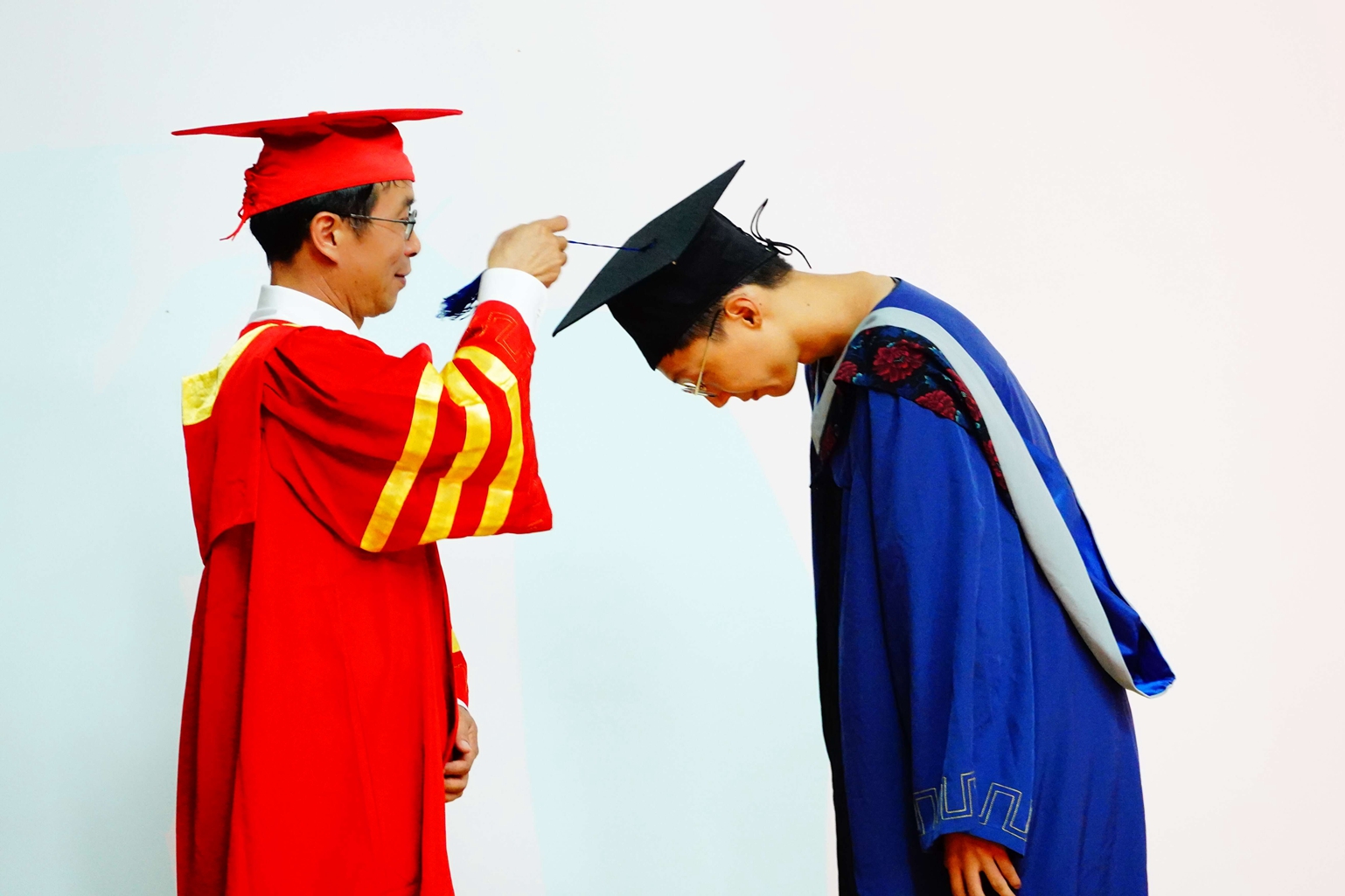 Prof. Yang Yongping moves the tassel of the caps of every graduate to the right place.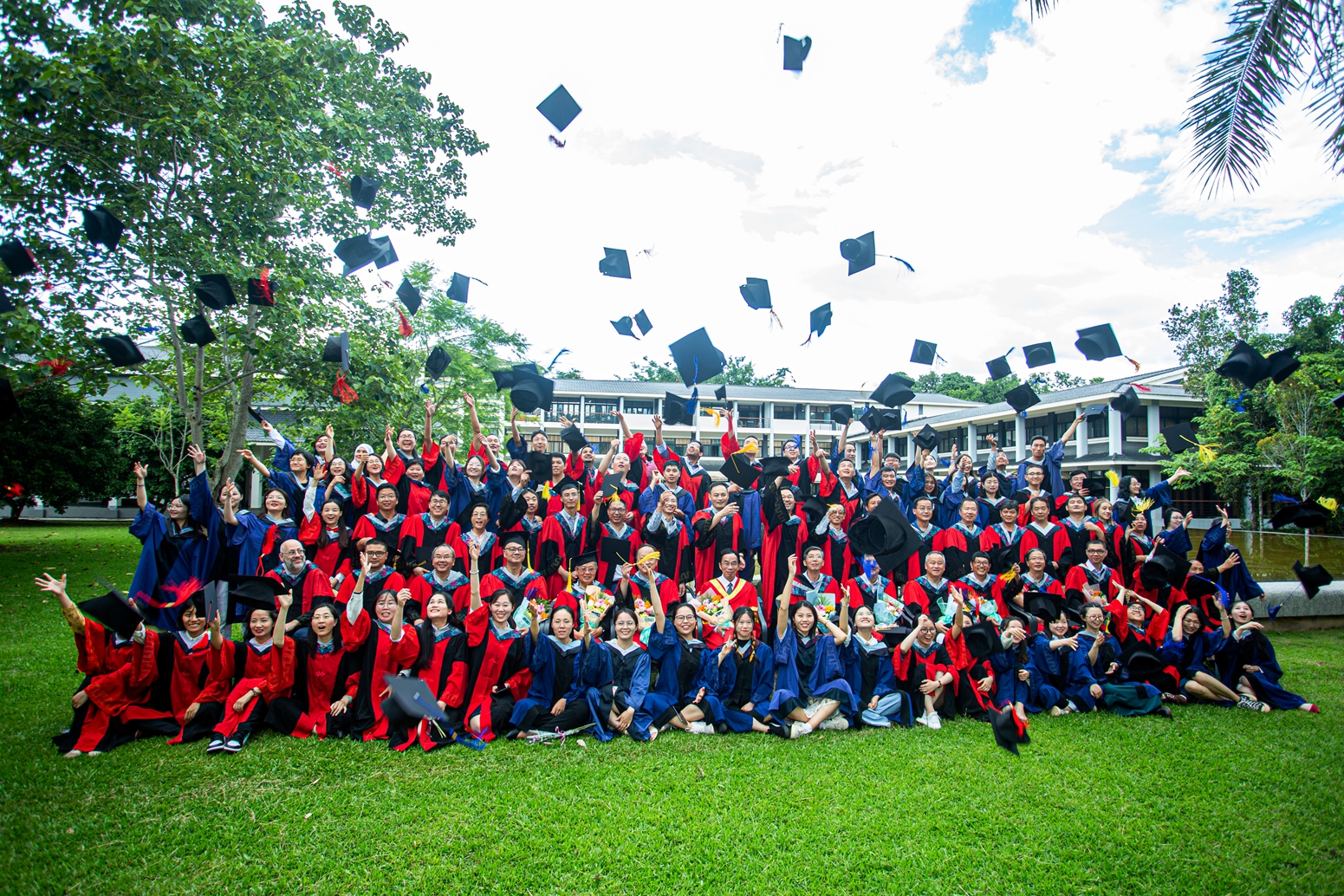 Graduates and supervisors pose a photo.