Sponsored by the Southeast Asia Biodiversity Research Institute, Chinese Academy of Sciences (CAS-SEABRI), a joint field expedition representing a first thorough biodiversity investigation in western Yunnan was conducted from September 6-25.
With support from CAS and Yunnan provincial department of forestry and grassland, the joint field expedition was accomplished by researchers from Xishuangbanna Tropical Botanical Garden (XTBG), Kunming Institute of Botany, Kunming Institute of Zoology, and local nature reserve administrations.
The researchers collected about 3365 sheets in 673 accessions of plant specimens (2360 from Xiaoheishan nature reserve and 1005 from Gaoligongshan nature reserve), 500 specimens in 20 fish species, 100 DNA materials and 500 photos of living fish. They set 98 infrared cameras in the dense forest (65 in Xiaoheishan nature reserve and 33 in Gaoligongshan nature reserve). They also conducted ethnobotanical studies.
The researchers on the expedition attempted to sample the flora and fauna as completely as possible, making collections of plants and animals. For plants, they mainly collected research materials in the families of Orchidaceae, Lauraceae, Zingiberaceae, Orobanchaceae, Apocynaceae, etc. More new species are expected to be published. A new fish species is possibly published after this expedition.
The researchers carried out ethnobotanical studies in Longling county of Baoshan city. They surveyed local names of plants on the market and collected 816 sheets of specimens of 272 species.
The researchers also delivered lectures concerning wild plants with extremely small populations and biodiversity conservation for local nature reserve administration bureaus.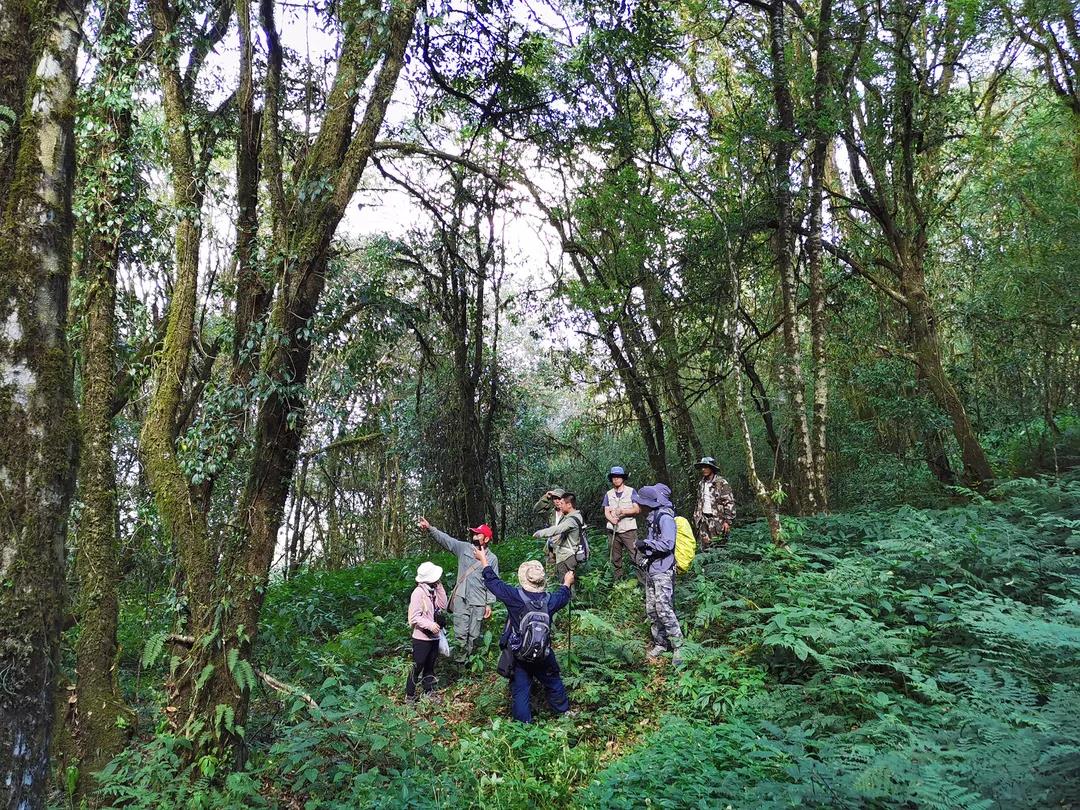 Researchers at the field expedition.
Researchers make plant specimens.