The sixth Youth Science Festival of Xishuangbanna Tropical Botanical Garden (XTBG) was held on November 2-3. With the banner of "Science in Your Words", it is an event to showcase science progress undertaken by young researchers and graduate students. It is also part of the 4th science festival of the Chinese Academy of Sciences (CAS).
The theme of the science festival is "Globally Connected, Locally Engaged". Through a series of activities, it focuses on connections among diverse life forms, showcasing interrelationships among diverse species, natural environment, and/or human society in Xihsuangbanna, etc.
Prof. Quan Ruichang, deputy director of XTBG, delivered a speech at the opening ceremony. He called for more young researchers to become conservation biologists to contribute to scientific research on biodiversity conservation.
In addition to posters concerning 50 vivid scientific stories, it offered science forum, field trip and others to lead the public to understanding tropical rainforest biodiversity, plant and animal protection in Xishuangbanna.
The posters covered such topics as globally connected, plant wisdom, caterpillar world, animal angles, human utilization, and locally engaged. Among them, the royal water lilies, and passion flowers are very eye-catching. Games about caterpillars, plant specimens, plant fossils, some equipment display are also very popular among the participants.
At the science forum, Dr. Lu Huazheng presented the significance of regional biodiversity conservation, connecting protection of biodiversity with culture. At the nature experience activity, Dr. Zeng Gang talked about how to use PPT produce popular science videos, Dr. Meng Yichuan taught students to make insect specimens with crystal drops of glue hand on hand.
The theme exhibition "The Amazing Rainforest" feasted the eyes of the visitors and led them to appreciate the beauty of tropical rainforests from Xishuangbanna to Southeast Asia.
This year, six works were awarded prizes. It brought together young researchers and graduate students to showcase, to interact and exchange ideas.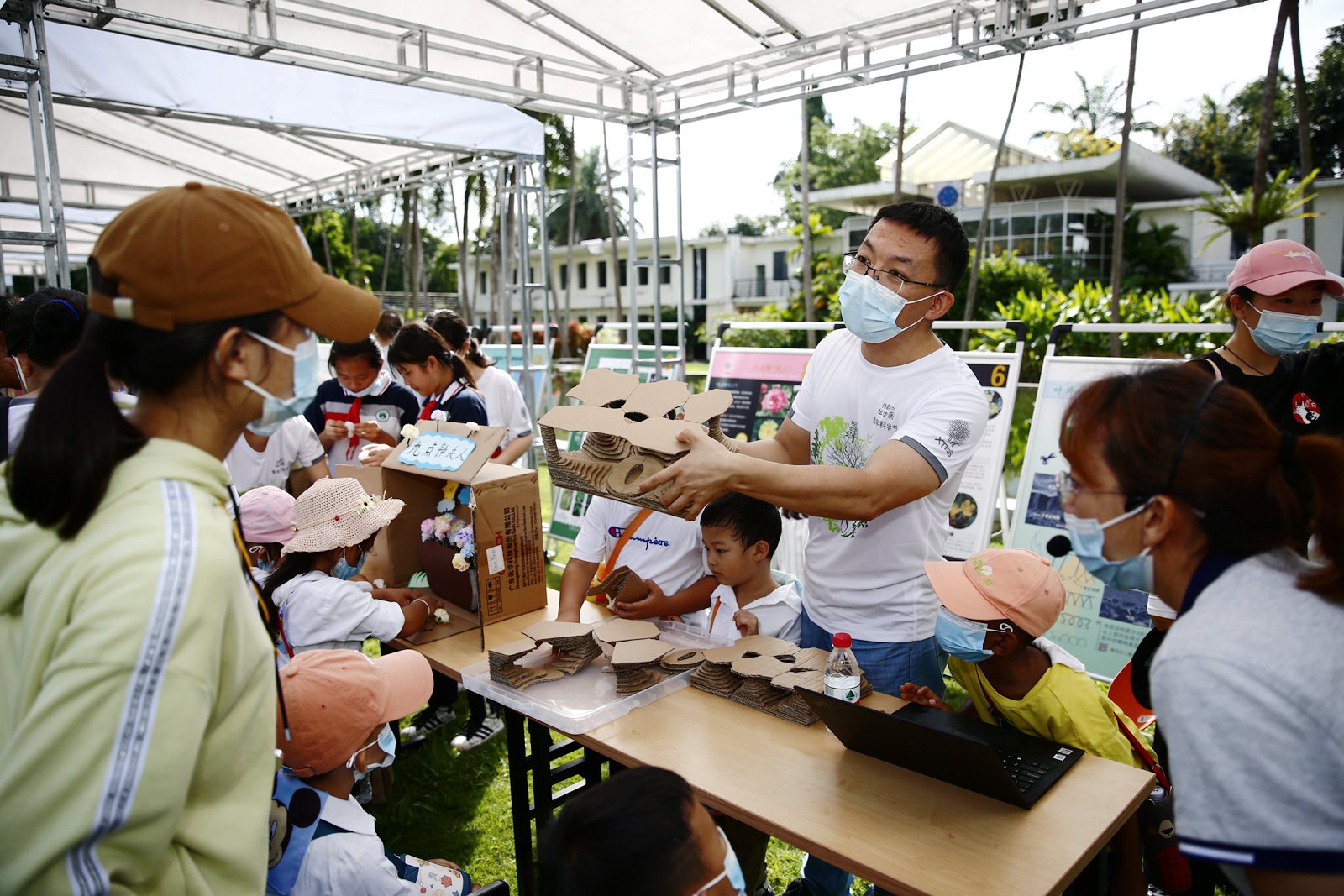 Young researchers communicate with visitors via self-made models.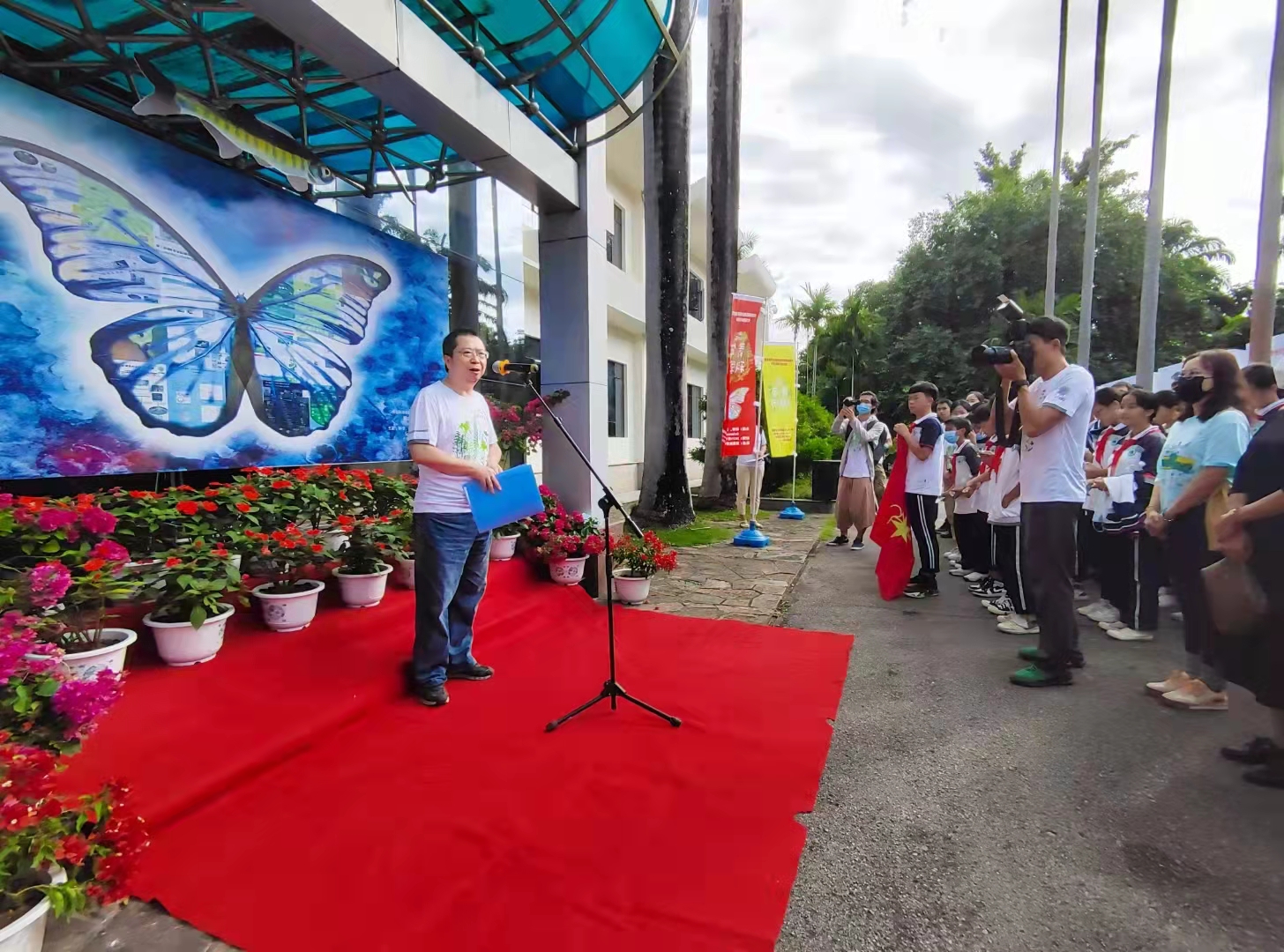 Prof. Quan Ruichang speaks at the opening ceremony.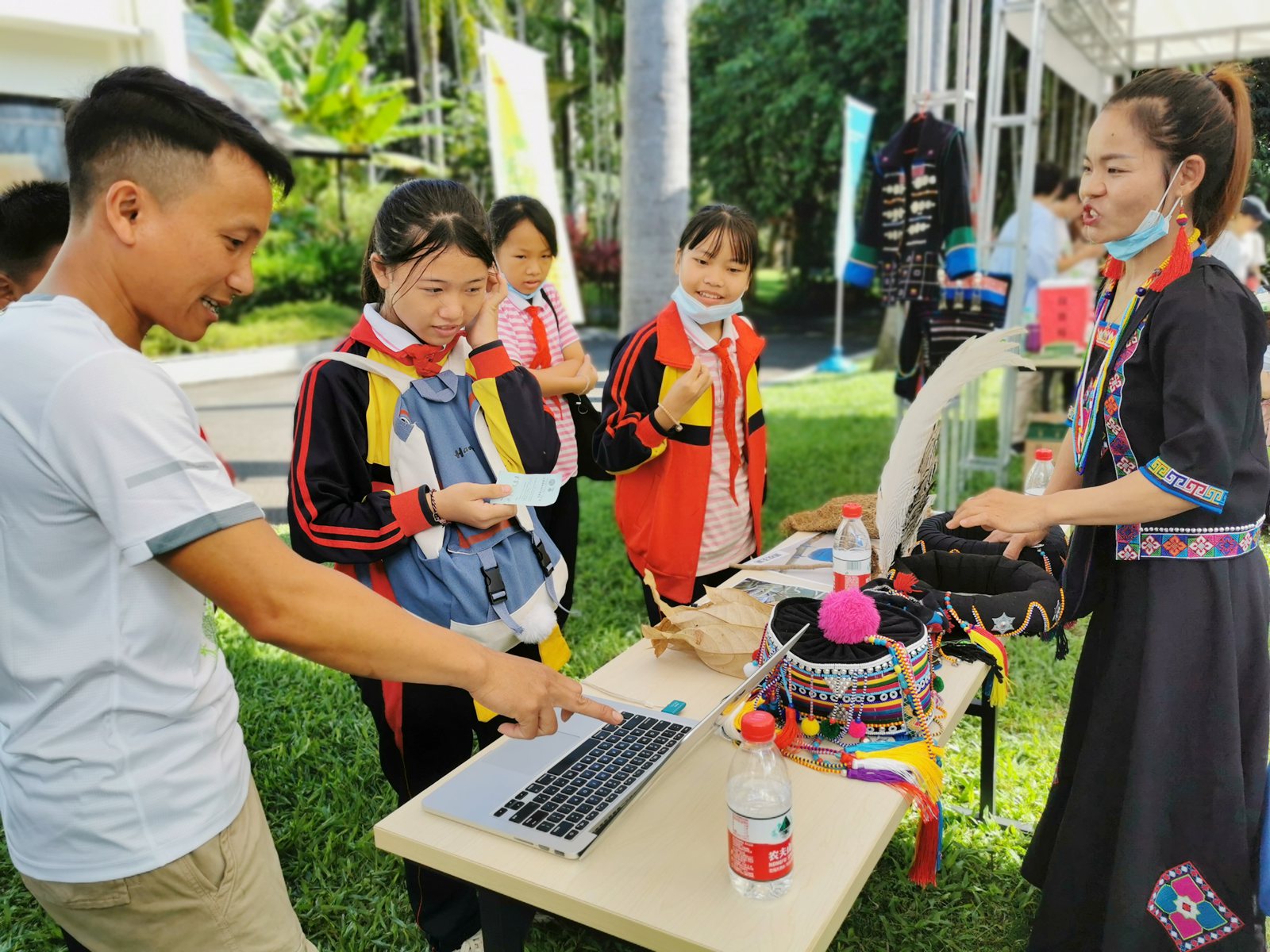 A man of Hani nationality introduces bird protection in Xishuangbanna.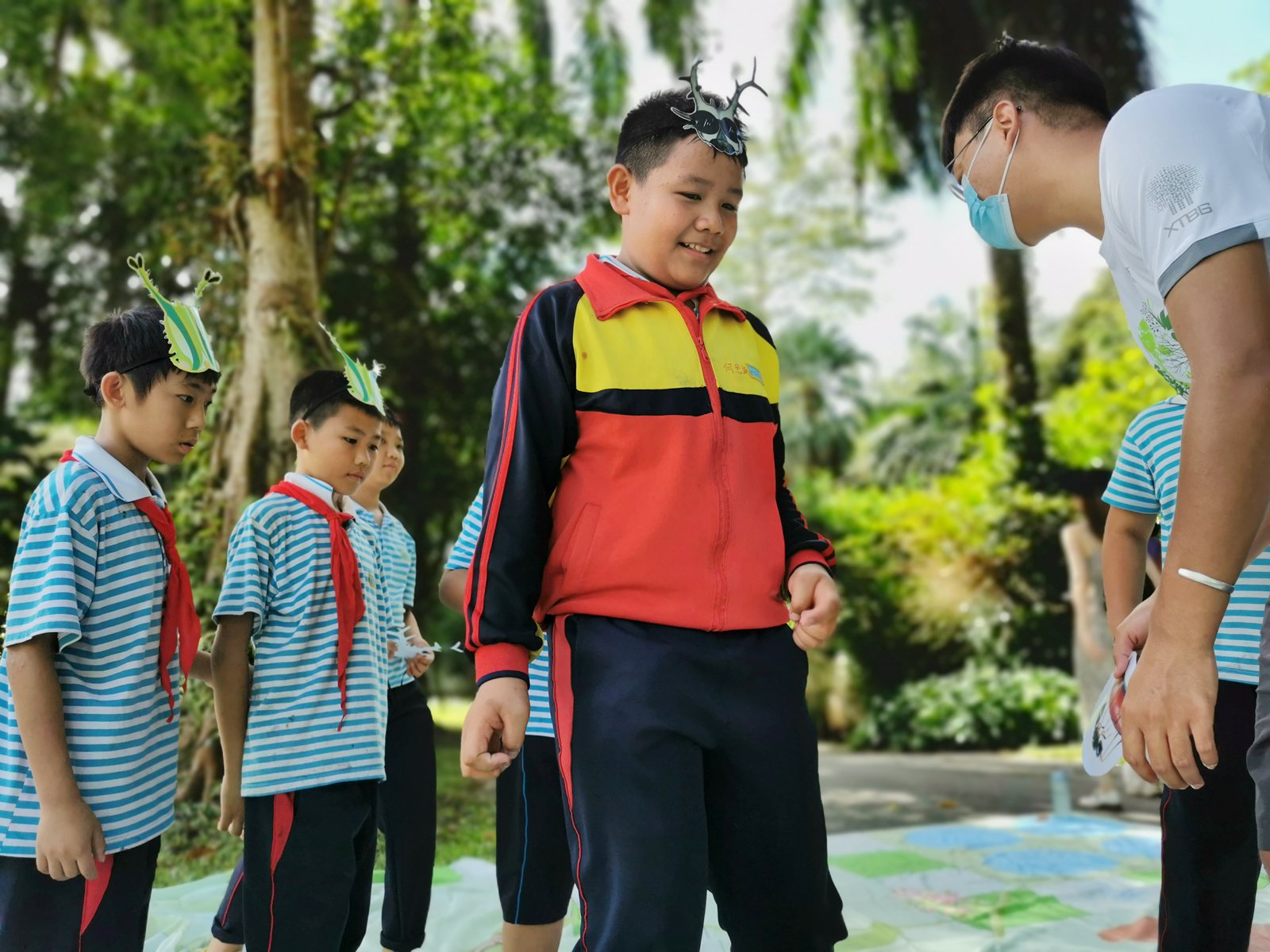 Primary school students play games like caterpillar wars.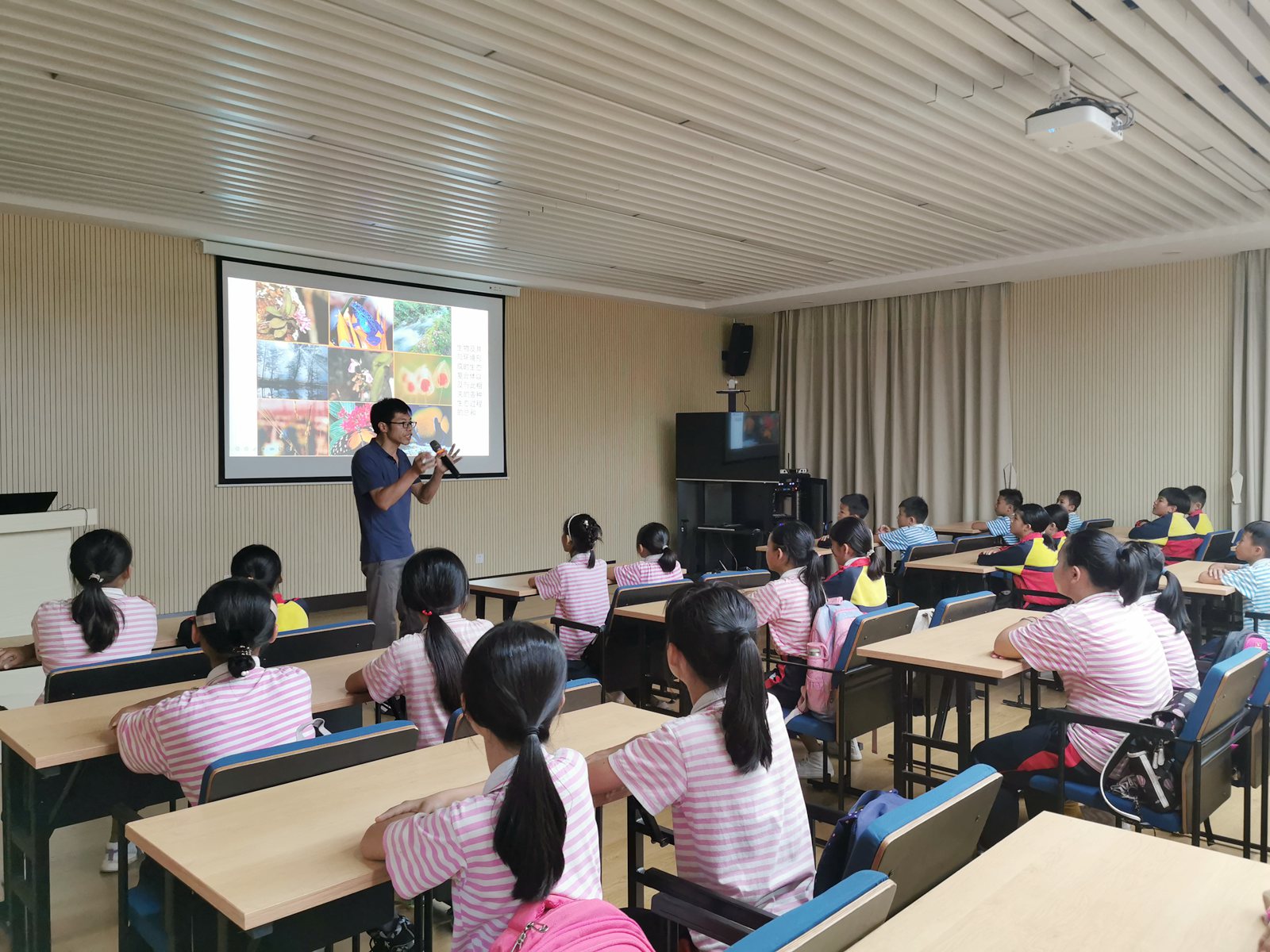 Dr. Lu Huazheng introduces biodiversity protection at science forum.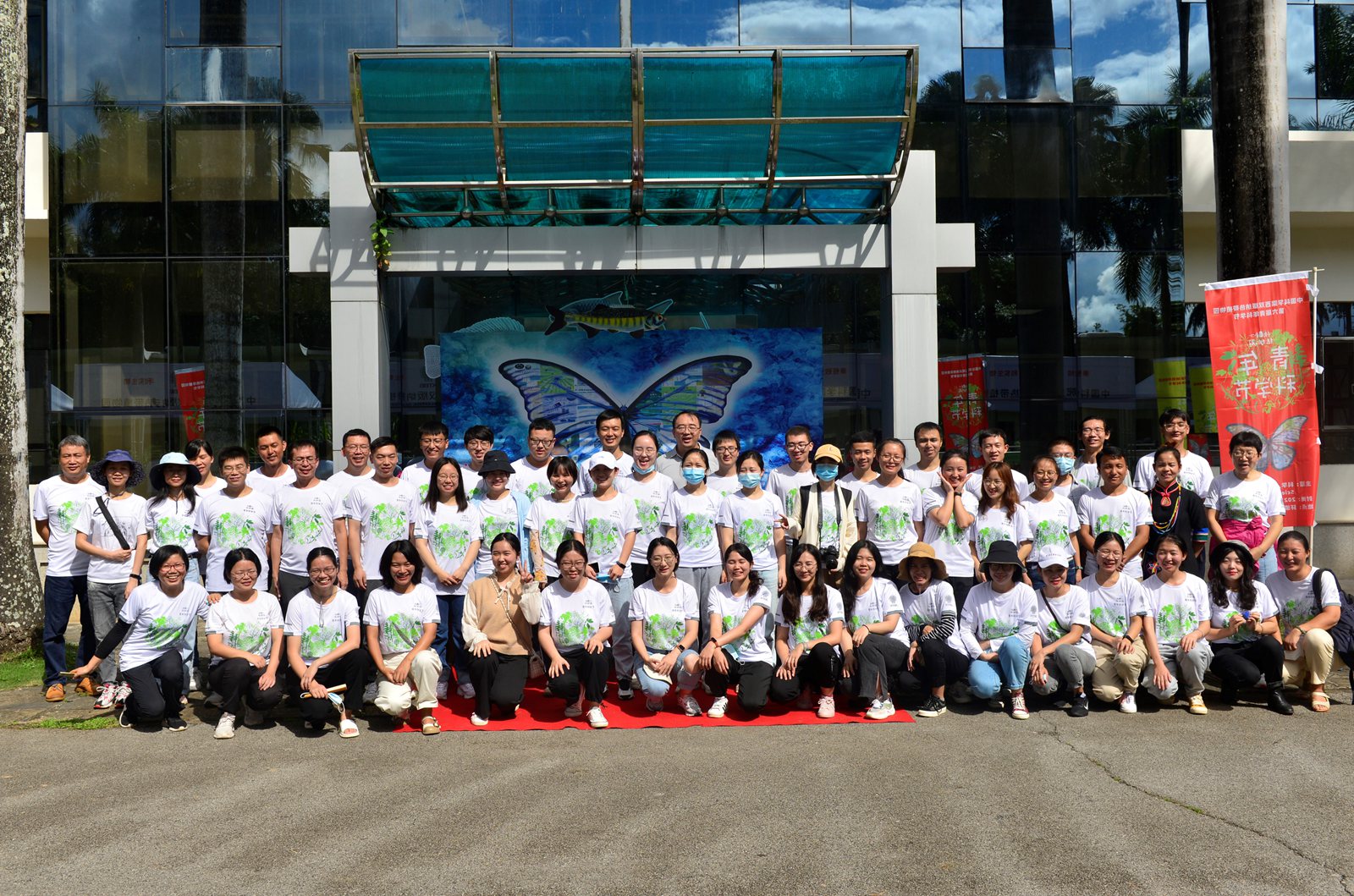 Young students and researchers pose a photo.