Carbon is everywhere in the natural world and continuously flows from the air to the soil, from plants to humans.
Forests are considered vital carbon sinks, which means they absorb more carbon than they release. As trees photosynthesize, they absorb carbon dioxide from the atmosphere and release oxygen. When trees die, the carbon goes into the soil, and then goes back to the atmosphere through decomposition.
According to a research paper published in 2018, China's terrestrial ecosystems have collectively stored 201.1 TgC per year from 2001 to 2010 with forests contributing the most, accounting for 80 percent. The added carbon stocks are equal to 14.1 percent of the carbon emissions from fossil fuel consumption in China over the same period.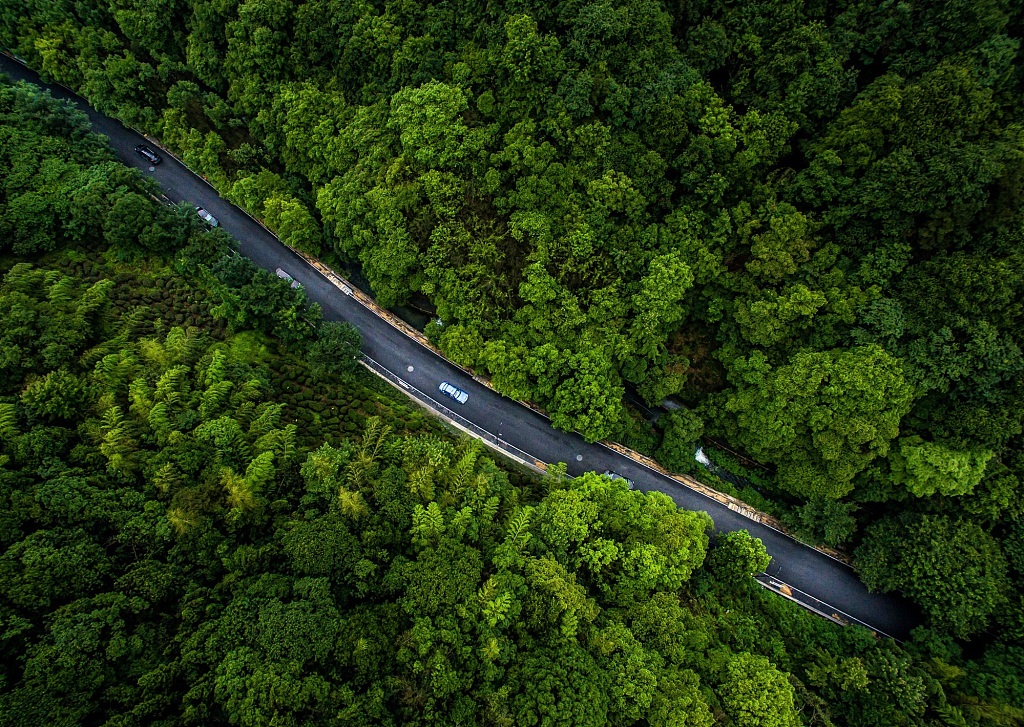 A road runs through a forest. /CFP
Different forest types usually have different abilities to act as carbon sinks, said ZHANG Yiping, a professor at Xishuangbanna Tropical Botanical Garden (XTBG), Chinese Academy of Sciences. According to his research in southwest China's Yunnan Province, the forests in Yunnan were all carbon sinks. However, the forest carbon sink (net ecosystem productivity, NEP) of the Xishuangbanna tropical rainforest ecosystem amounted to 1.25 tonnes of carbon per hectare per year, while that of the Ailaoshan subtropical evergreen broad-leaved forest ecosystem was 7.02 tonnes of carbon per hectare per year.
What's behind this huge difference? Zhang explained that although the tropical rainforest ecosystem absorbed more carbon dioxide than the subtropical evergreen broad-leaved forest ecosystem through photosynthesis, high temperatures and abundant rainfall in the tropical rainforest ecosystem are conducive to microbial decomposition and make the root system of plants robust, which both increase respiration of plants and soil. Thus, tropical rainforests release much more carbon back into the air, and have comparatively small carbon sinks.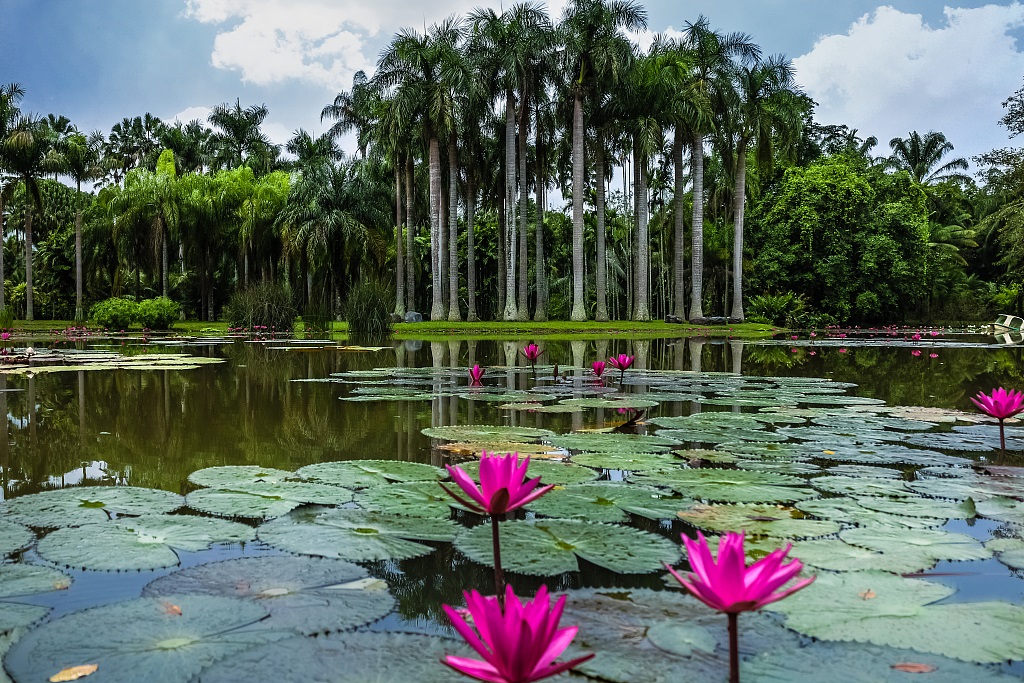 Xishuangbanna Tropical Botanical Garden in southwest China's Yunnan Province. /CFP
The age of forests also matters in carbon sequestration. Young forests tend to have a faster rate of carbon uptake. As forests approach old-growth conditions, their growth rate declines and reaches a balance between carbon absorption and release. The majority of forests in China are young and half-mature forests owing to afforestation and restoration in recent decades, which shows a huge potential in carbon sequestration.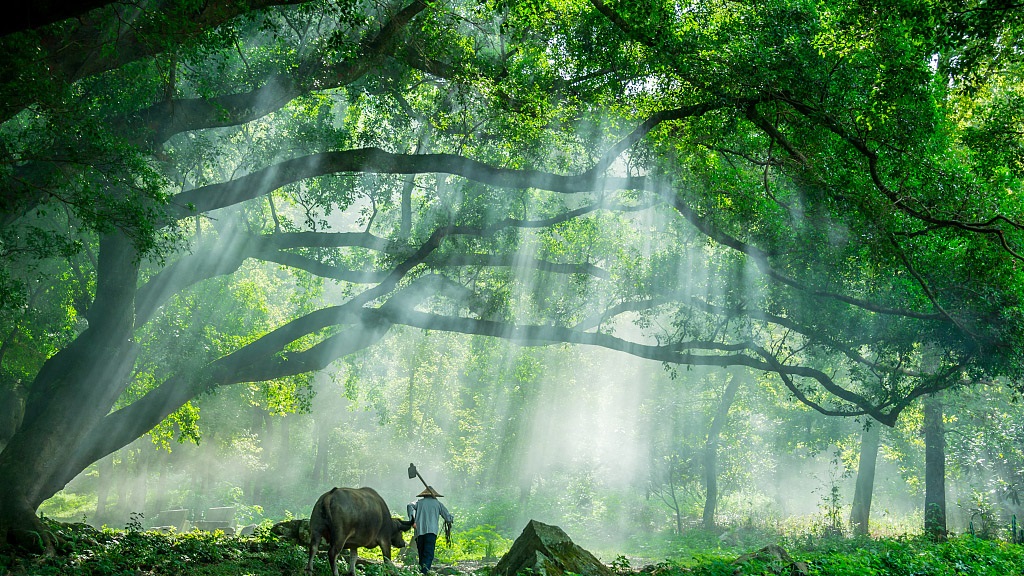 A forest in southeast China's Fujian Province. /CFP
In recent years, China has focused on ecological projects. Forest coverage rate in China stands at 23.04 percent of the country's total surface and the forest stock volume is over 17.5 billion cubic meters. Every billion cubic meters of forest stock volume allows about 1.6 billion tonnes of carbon dioxide to be captured by forests. It is estimated that over 40 million hectares of land in China can be turned into forests in the future.
Whether forests will continue to be carbon sinks in the future depends on our actions. Human activities such as deforestation, logging and wildfire, and extreme weather from climate change all have reduced the capacity of forests to act as carbon sinks. Only through planting trees wisely and protecting our forests can forests help us combat climate change in the coming decades.
URL: https://news.cgtn.com/news/2021-11-13/How-can-forests-help-us-combat-climate-change--159M8uyYeCk/index.html