According to an agreement between Xishuangbanna Tropical Botanical Garden (XTBG) and Vanke Yunnan, the two sides are to jointly set up rare plant conservation base and plant diversity demonstration community.
To better carry out biodiversity conservation, the two sides initiated a rainforest protection plan. They plan to build the Vanke Manxiti into a tropical plant diversity demonstration community. Such rare plants as Parashorea chinensis and Dipterocarpus turbinatus will be well protected in the community.
Taking its advantages in plant protection, landscaping and science popularization, XTBG will join hands with Vanke to build the community into a satisfying conservation base.
As representatives of XTBG, Gan Fanyuan and Zhang Jiaolin were present at the signing ceremony and unveiled the plate in Jinghong on December 6.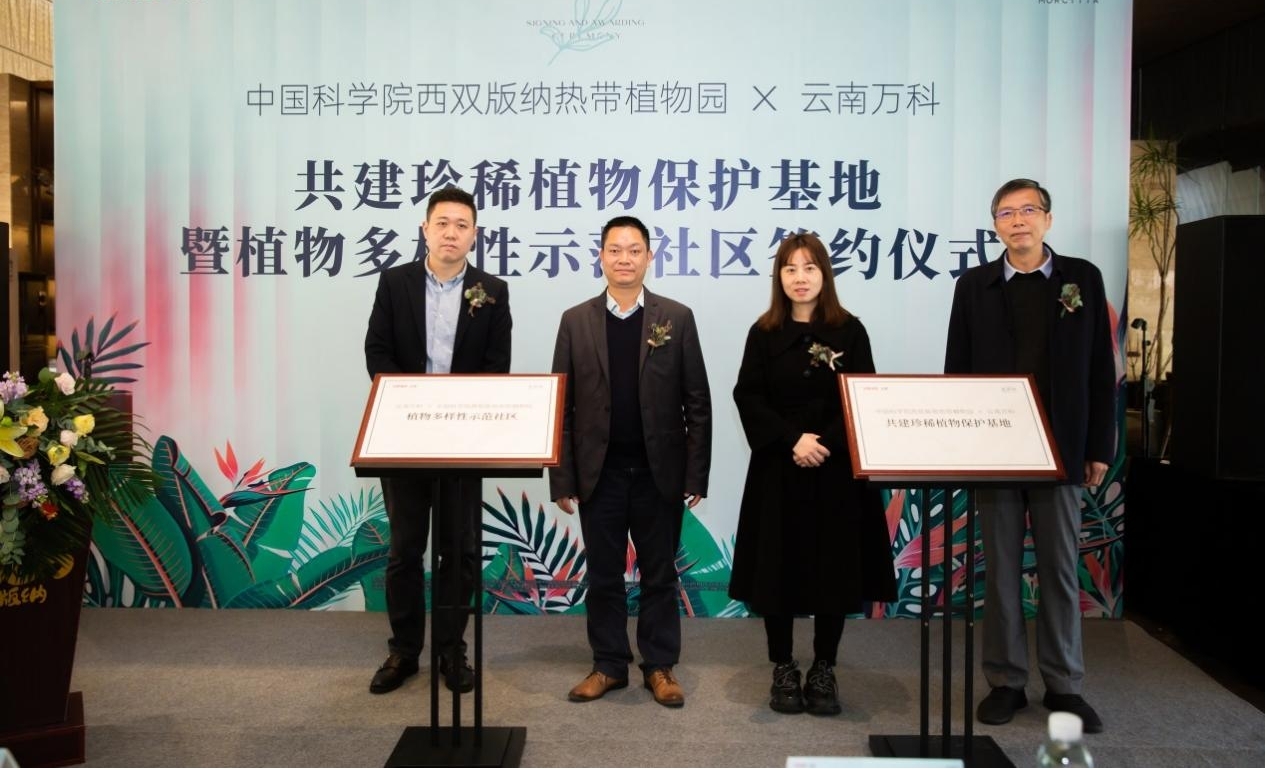 The signing ceremony between XTBG and Vanke Yunnan.