The first comprehensive biodiversity investigation in Guanyinshan provincial nature reserve was completed on May 3. The 15-day field expedition was sponsored by the Southeast Asia Biodiversity Research Institute, Chinese Academy of Sciences (CAS-SEABRI).
With support from Honghe prefectural department of forestry and grassland, the joint field expedition was accomplished by researchers from Xishuangbanna Tropical Botanical Garden (XTBG), Kunming Institute of Botany, Kunming Institute of Zoology, and local nature reserve administrations.
The joint team conducted a thorough biodiversity investigation in Xiaoxinjie, Daping, Ganiang, and Niujiaozhai for the first time. They collected over 4000 sheets in 826 accessions of plant specimens, and recorded many national key protected wild plants such as Tetracentron sinense and Alsophila costularis, etc. Four plant species are identified as possibly new ones. They set 60 infrared cameras in the dense forest and captured more than 100 bird records, including 11 national key protected wild birds. 140 animal voucher specimens of 14 species were also collected.
The researchers on the expedition attempted to sample the flora and fauna as completely as possible, making collections of plants and animals. The field expedition will contribute to the scientific protection and management of the nature reserve.
"Our field investigation is aimed to sample the flora and fauna as completely as possible and provide scientific data for Guanyinshan Nature reserve," said TAN Yunhong of XTBG.
The expedition team also carried out primary investigation and collected data on ecological values of Guanyinshan nature reserve and interdependence relationships of Yuanyang terrace filed and nature reserve.
A researcher sets infrared camera in the dense forest.
Plant speciemens collecting and making.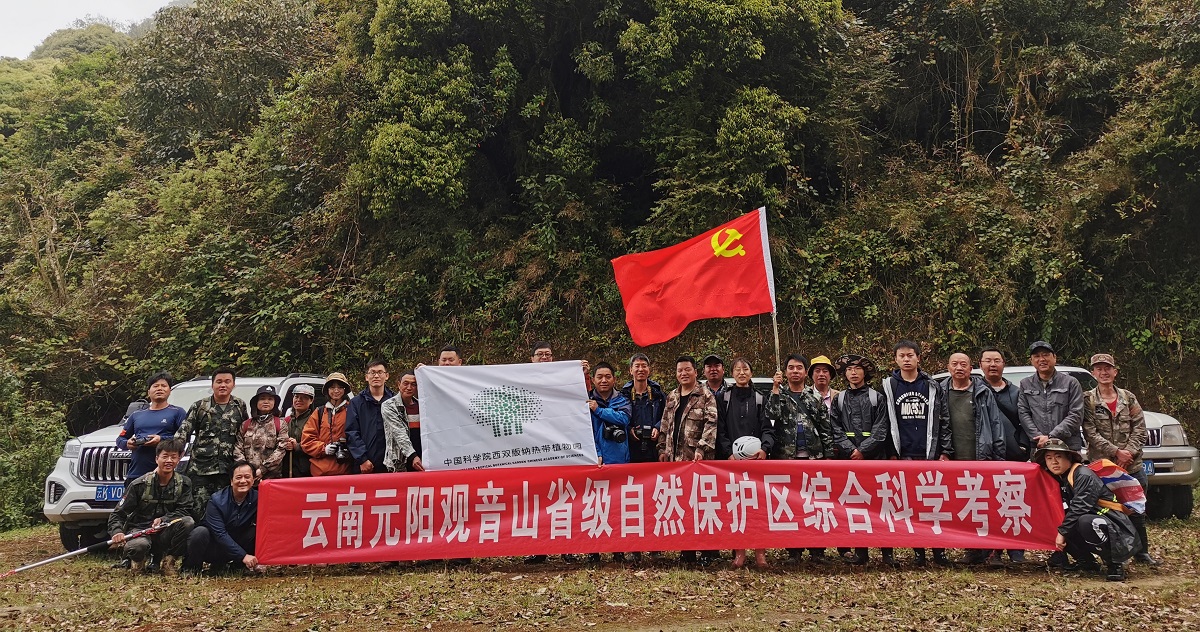 Expedition team members pose a photo.