79 outstanding students from 51 universities gathered together at Xishuangbanna Tropical Botanical Garden from July 31 to August 8. The 2022 XTBG Excellent University Students Summer Camp is the 10th of its kind since 2013.
The one-week-long activities included XTBG history study, frontier academic lectures, communication, laboratory and field tours, and other social and educational activities, which provided the campers a transformative educational experience to approach and understand XTBG.
At the opening ceremony of the summer camp, the students sang the XTBG song "Our Garden, Our Home" in chorus. Afterwards, Prof. Yang Yongping, director of XTBG, expressed a warm welcome to all campers and gave a brief introduction of XTBG concerning history, status quo and future goals.
24 lectures by XTBG scientists inspired the students and provided a platform to better understand its academic excellence and social responsibility.
The lectures aroused the students' interest for study. The lectures included such topics as forest ecosystem carbon sink, forest restoration, biological invasion in China, genetic diversity, plant environmental adaptation, crop breeding, plant evolutionary history based on fossils, plant nutrition, animal behavior and ecology, etc.
At the summer camp, the participants had pleasant, practical, and meaningful experiences through academic salon, laboratory tours, field trips, night adventures, and other activities like volleyball, basketball, Frisbee contest, etc. Through face-to-face communication with graduate supervisors, the students had a better understanding on XTBG and somewhat helped them to decide whether to have further study here.
At the closing ceremony, CPC secretary Gan Fanyuan and Prof. Xu Peng congratulated the students and issued certificates of completion for them. Some student and teacher representatives shared their feelings.
Lecturers at the summer camp.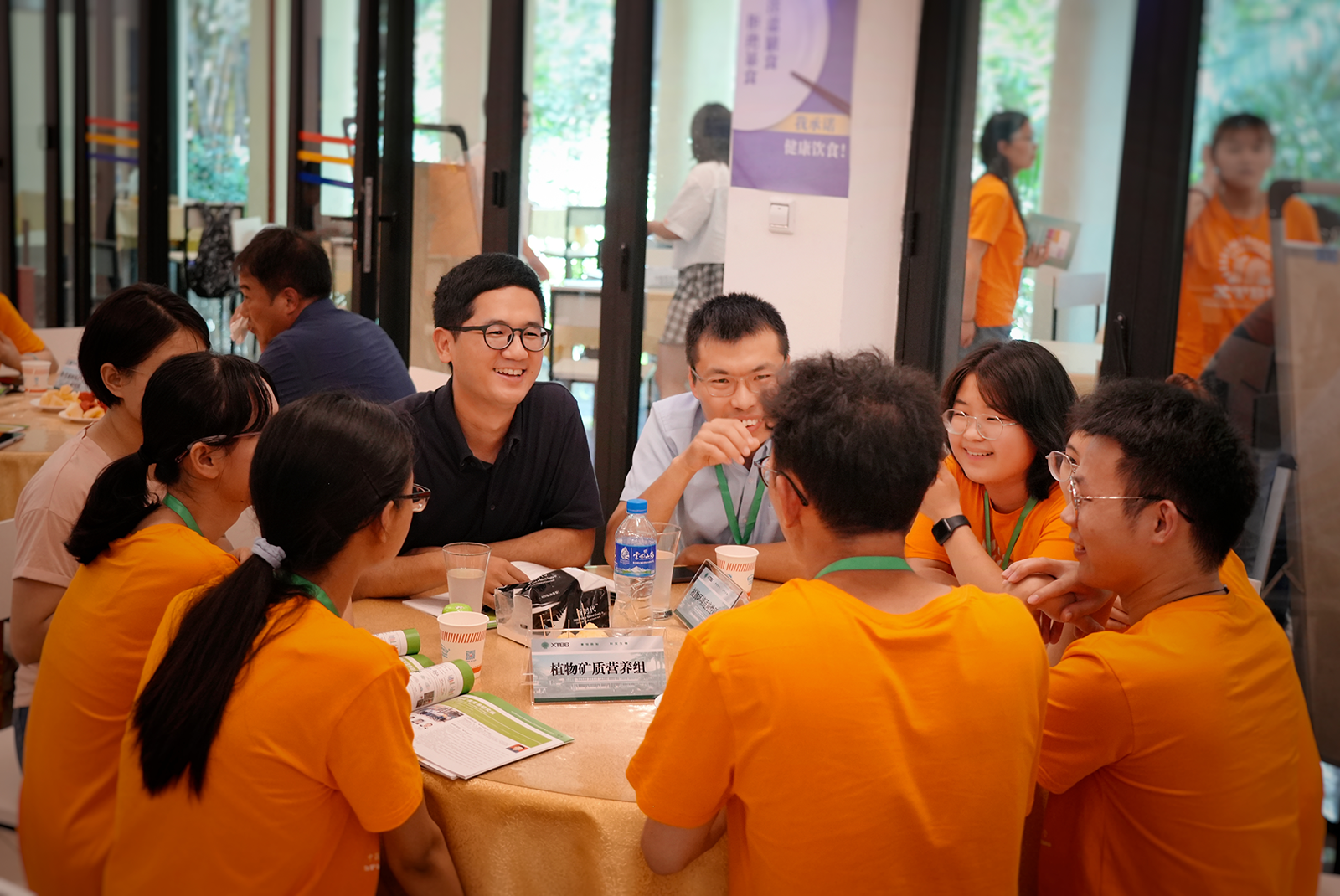 Face to face communication between campers and teachers.
Laboratory tour.
Teachers and campers pose a photo.