Dr. Susan Gardner, Director of the Ecosystems Division of the UN Environment Program, paid a visit to Xishuangbanna Tropical Botanical Garden (XTBG)from September 8-10. Her visit was to have an understanding on the work of biodiversity conservation, ecological monitoring, and ecological restoration of XTBG.
Prof. Yang Yongping, director of XTBG, warmly welcomed the visit of Dr. Susan Gardner and her companion Dr. Zhang Linxiu (director of UNEP-international ecosystem management partnership). He briefly introduced the garden.
A seminar on biodiversity conservation efforts--towards the Kunming-Montreal global biodiversity framework was held. XTBG researchers introduced progress in biodiversity conservation, especially on work of the SEABRI, human-elephant conflict, NSFC-UNEP joint research project, ecological monitoring work in field stations, environmental education, etc. The participants discussed promoting biodiversity conservation and ecological restoration under the Kunming-Montreal global biodiversity framework.
Prof. Xing Yaowu, deputy director of XTBG, chaired the seminar.
Dr. Susan Gardner and Dr. Zhang Linxiu recognized the achievements made by XTBG in biodiversity and ecosystem protection over the past decades. They suggested XTBG researchers combine research and practice together, so as to provide scientific reference to further policy improvement of sustainable utilization of regional land resources, community livelihood, and regional development, etc.
Dr. Susan Gardner and Dr. Zhang Linxiu looked around the living collections and environmental education base within the garden, and made a field visit to Xishuangbanna tropical rainforest ecosystem research station in Bubeng.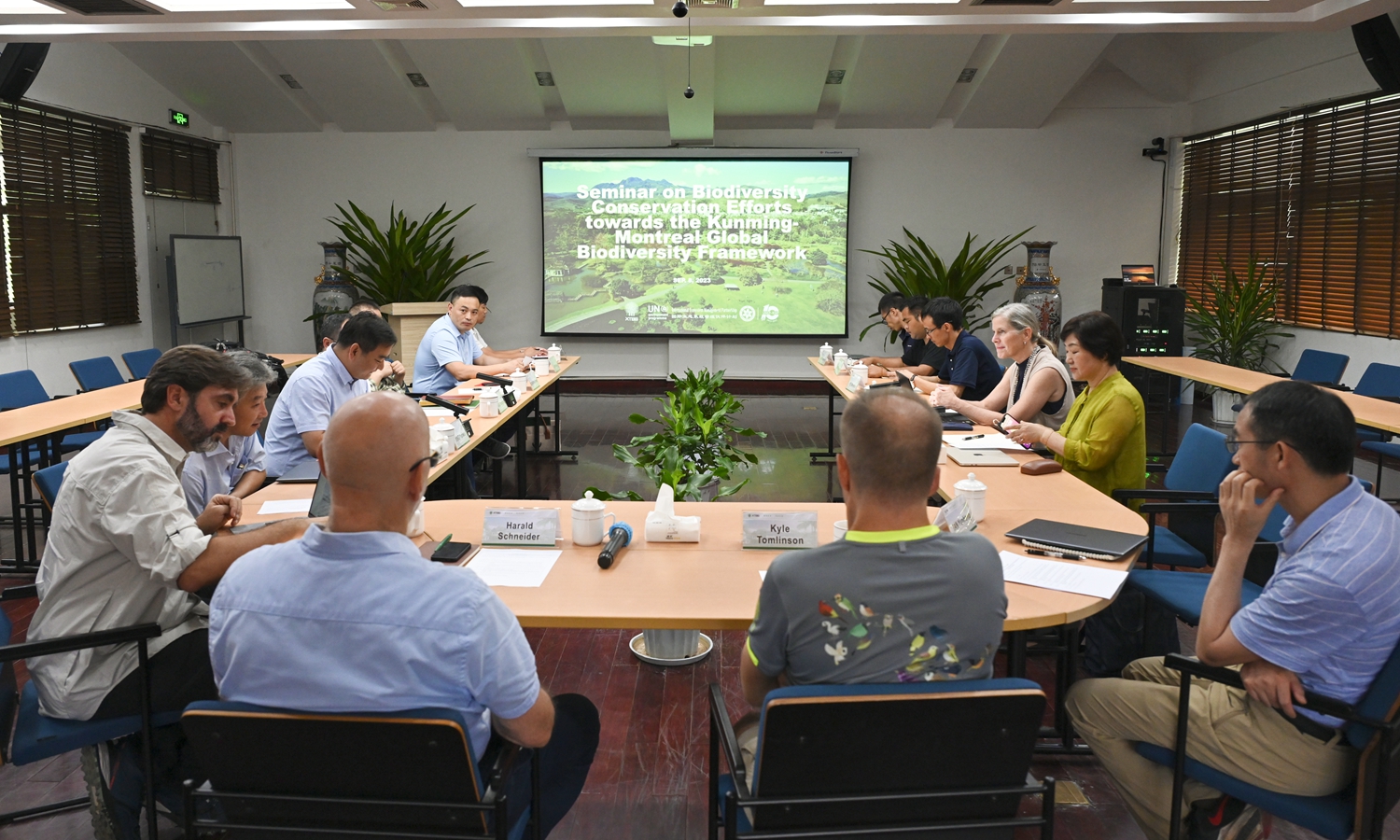 At the semimnar.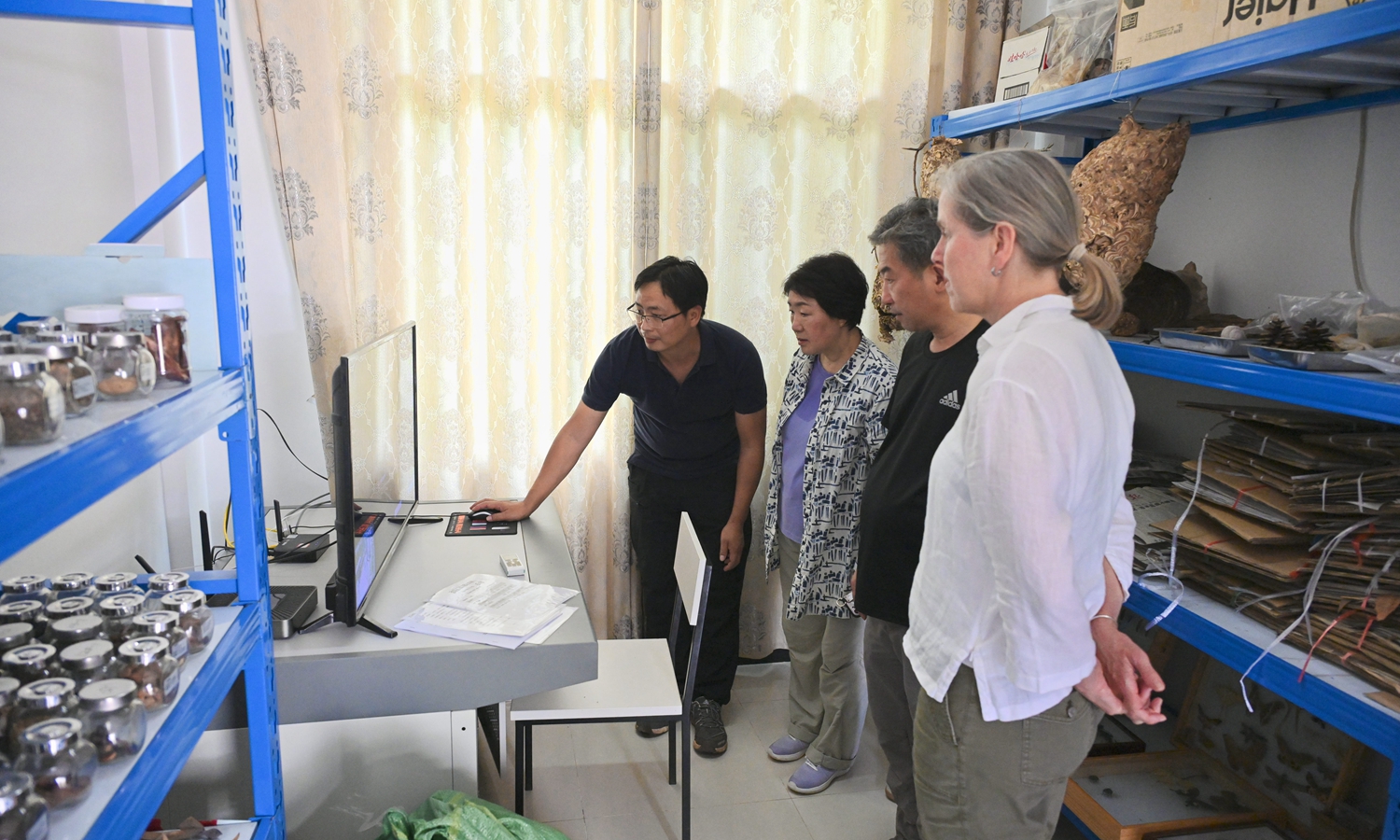 At Xishuangbanna field station.
Group photo.