The 2023 Population Genomics Workshop was held in Xishuangbanna Tropical Botanical Garden (XTBG) from October 9-15. The workshop brought together a world-class faculty to study state of the art techniques for analysis of genomic data within species and closely related species complexes.
The workshop combined lectures with hands-on practicals, with ample opportunity for discussion with faculty. The lectures included such topics as statistical genetics, genomic data analysis, population genomics, chromosome painting, genome wide genealogies, high-throughput SV discovery and population genetic analysis, mixed models in complex trait analysis, multidimensional variations, etc.
The workshop was co-organized by XTBG, Shanghai Institue of Immunity and Infection, and Fudan University.The Bioinformatics Business Unit of Novogene provided support.
Prof. Jonathan Karl Pritchard, Prof. Leo Speidel, Profs. Wang Guodong, Yang Chao, Deng Lian, Dr. Yang Chao and some other experts were lecturers at the workshop.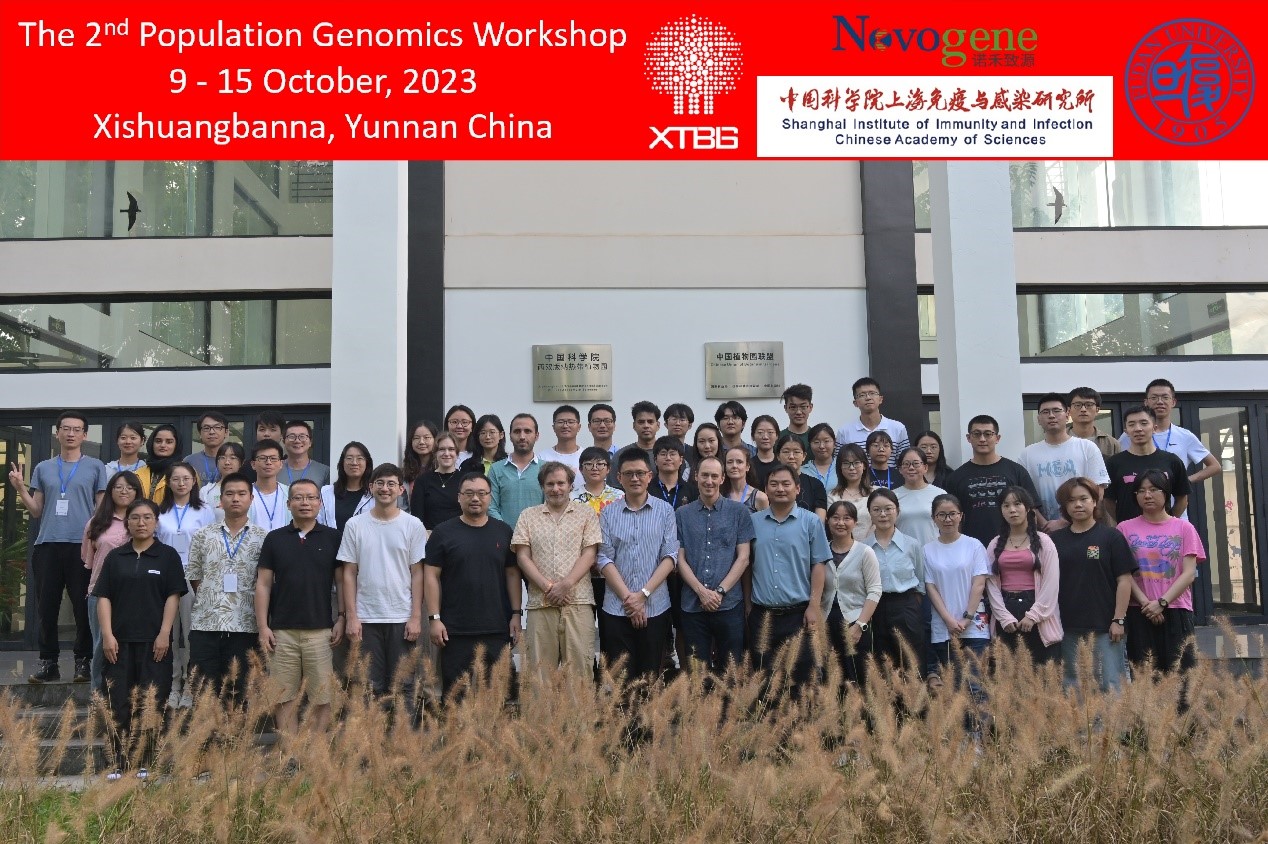 Participants pose a photo.