Our research group is ground in tropical areas of China, facing southeast Asian countries, focusing on major scientific and practical issues, including spatial pattern planning of biodiversity conservation, optimization of conservation area system, and sustainable development model of community. As a think tank, we provide scientific evidence and support for improving regional biodiversity protection, ecological security barrier construction, and rural revitalization.
The priority researches are following:
(1) To explore the spatial and temporal distribution patterns of rare and endangered species or other flagship species in the Yunnan and Indochina Peninsula Area and reveal their ecological causes and maintenance mechanisms;
(2) To study the change and response of ecosystem structure-pattern-process-function-service under human activity stress and climate change;
(3) To study the multi-objective coupling and synergistic mechanism of Biodiversity and Ecosystem Services and to develop planning schemes for regional tropical rainforest landscape restoration and habitat restoration;
(4) Put forward the sustainable development model of protected areas and communities, and promote the effective conservation of biodiversity and the sustainable and coordinated development of surrounding communities.
If you are interested in biodiversity conservation and landscape ecology, please do not hesitate to join our team!
Introduction of the PI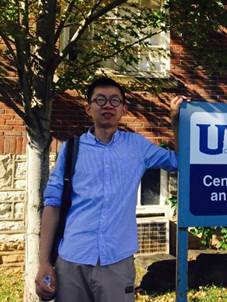 Yang BAI: Professor, group leader, PI
E-mail: baiyang@xtbg.ac.cn
Current Research Topics:
1) Biodiversity distribution pattern and habitat coupling mechanism;
2) Conservation area system optimization and tropical rainforest landscape planning;
3) Value realization of ecological products and sustainable development of communities.