Arisaema linearifolium (Araceae) was recently described as a new species by Mr. Yin Jiantao of XTBG.
He introduced a plant appearing different from other Arisaema sect and planted it in XTBG. In order to describe the plant, he collected herbarium material, gathered ecological information, and went twice to Lugu Lake, Lijiang to find it again in the wild. The study confirmed that the plant indeed represents a new species in the section Sinarisaema.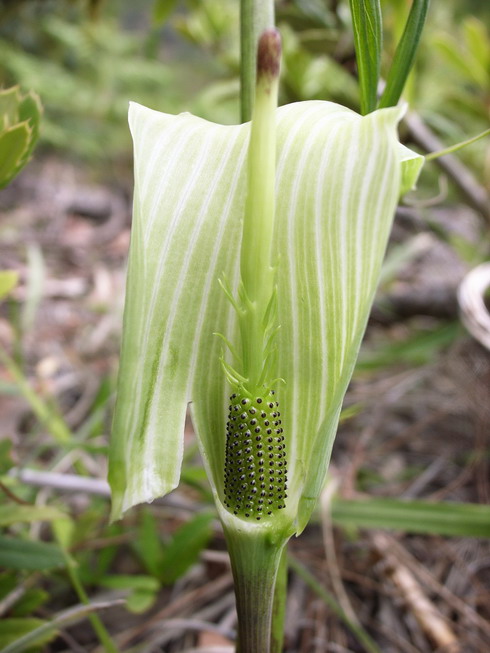 female inflorescence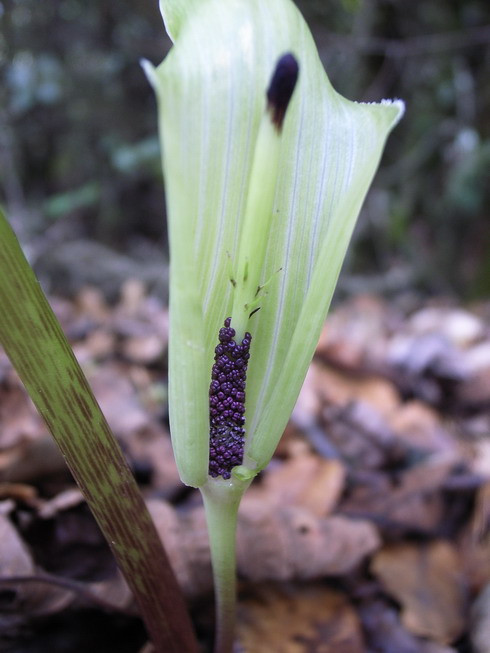 male inflorescence
  The related observation entitled"Arisaema linearifolium (Araceae), a new species from northern Yunnan, China" is in press in Annales Botanici Fennici.