With an aim to further study soil organic matter decomposition and its responses to global climate change, XTBG has set up manual control experiment plots in Ailaoshan Forest Ecosystem Research Station.
 Along three altitude gradients (2,450m, 2,100 m, 1,800m), manual control experiment plots are established. PVC pipes of 60 cm in diameter and 50cm in height are used to pack soil columns. Soil columns from higher altitudes are buried underground under forest at lower altitudes.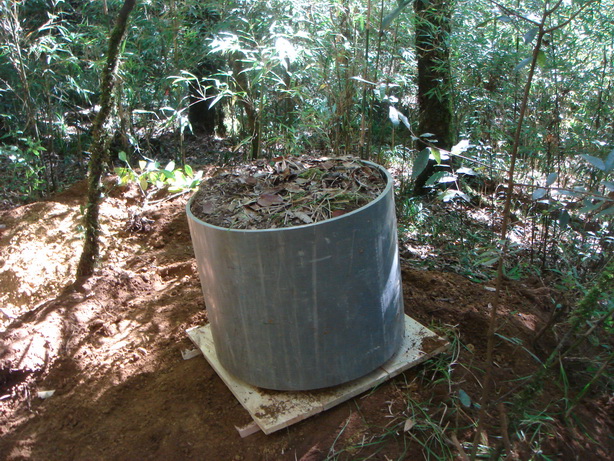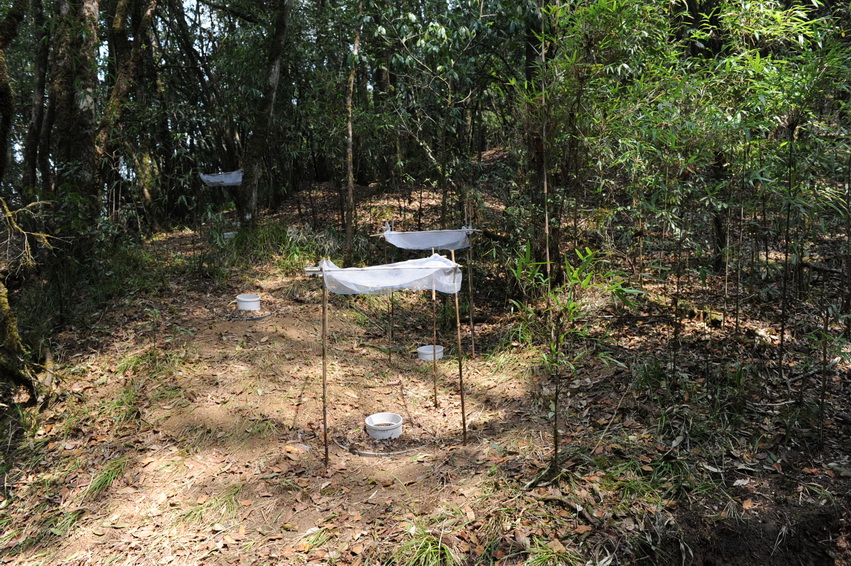 Continuous observation on soil respiration flux, temperature, moisture content, and atmospheric humiture will be used to analyze the impacts of global warming on the soil organic matter decomposition in subtropical evergreen broad-leaved forests. It will thus be useful to study carbon budget of regional climate change.