Tacca is a genus of tropical herbs. Most species in the genus Tacca (Dioscoreaceae) feature green to black purple, conspicuous inflorescence involucral bracts with variable shapes, motile filiform appendages (bracteoles), and diverse types of inflorescence morphology.
To investigate the phylogenetic relationships and the evolutionary history of variation in bracts and bracteoles in Tacca, Dr. ZHANG Ling of Xishuangbanna Tropical Botanical Garden (XTBG) and her colleagues reconstructed the phylogeny of nine species in the genus using DNA sequence data from five genetic regions of three genomes: atpA from the mitochondrial genome, the two Internal Transcribed spacer regions from the nuclear genome and trnL-F, trnH-psbA and rbcL from the chloroplast genome.
The researchers then mapped bracts and bracteoles characters onto the resulting phylogeny to reconstruct the ancestral states. Given the analysis, they then addressed the following questions: (i) What are the phylogenetic relationships of Tacca species within the genus? (ii) What are the evolutionary trends of floral displays in that group?
Based on the results of their molecular phylogenetic analyses and the reconstruction of the evolution of inflorescence traits, Tacca is a monophyletic group, and ancestral Tacca species probably had short or less showy involucres and shorter (or no) bracteoles, whereas derived species have elaborate floral displays.
The research proposed that the showy involucres and bracteoles may have functions beyond the pollinator attractor.
The study entitled "Phylogeny and Evolution of Bracts and Bracteoles in Tacca (Dioscoreaceae)" has been featured as cover story of Journal of Integrative Plant Biology (JIPB) , 53 (11): 901-911, DOI: 10.1111/j.1744-7909.2011.01076.x.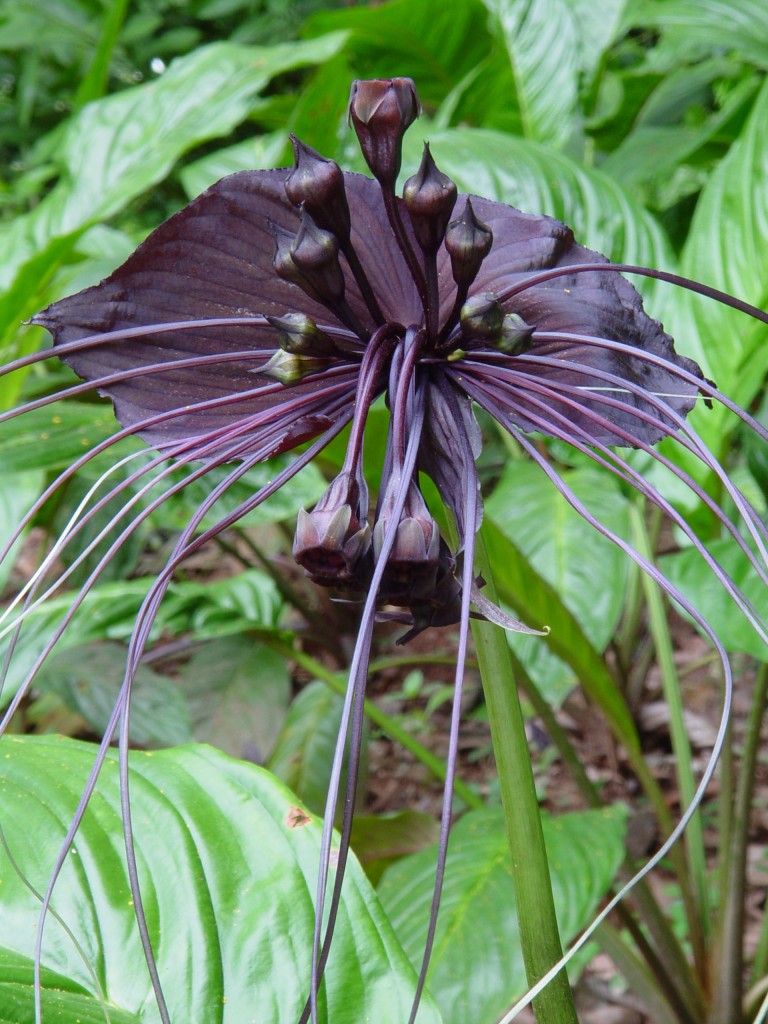 Tacca chantrieri (Image by ZHANG Ling)