Bamboos are an extremely diverse group of plants, with about 1500 species in 80 genera distributed across a wide range of tropical and subtropical habitats, from alluvial plains to high mountains. With more than 500 species in 39 genera, China has the richest bamboo resources in the world. Despite their ecological and economic importance, and widespread distribution, little is known about their water relations and photosynthesis, which would be crucial in understanding their ecological performance and in improving the efficiency of bamboo cultivation.
Prof. Cao Kunfang and his research team of Xishuangbanna Tropical Botanical Garden (XTBG) chose Sinarundinaria nitida, a dominant understory species in subtropical evergreen broad-leaved forest on the Ailao Mountains, as a representative taxon. Their main objectives of the study were to understand (i) the coordination between stem/culm and leaf water transport systems in bamboos, and the function of root pressure in bamboo hydraulics, (ii) the effect of the amount of irradiance on bamboo daily water use and carbon assimilation, and (iii) the contribution of water storage in maintaining daily water use balance in bamboo species.
The study was carried out in an old-growth forest near the Ailao Station for Subtropical Forest Ecosystem Studies (24°32′N, 101°01′E, 2450 m above sea level), located in central Yunnan Province, Southwest China.
Their results revealed the mechanisms that bamboo species use to cope with daily water deficits from transpirational water loss. The research showed that hydraulic segmentation between leaf and stem, wherein stem xylem was highly protected by midday down-regulation in leaf hydraulic conductance and low stomatal conductance. Uncoupling of stem hydraulics from leaf hydraulics prevents stem xylem dysfunction and helps maintain adequate water balance under both high and low light environments.
The study entitled "Recovery of diurnal depression of leaf hydraulic conductance in a subtropical woody bamboo species: embolism refilling by nocturnal root pressure" has been published online in Tree Physiology, doi: 10.1093/treephys/tps028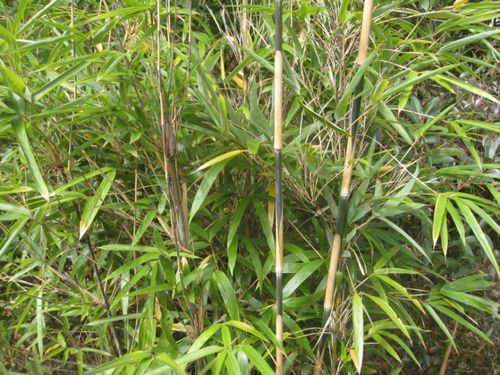 Sinarundinaria nitida (Image by Yang Shijian)