Lepidoptera (butterflies and moths), one of the two largest insect orders, has more than160,000 described species that have been classified into 45–48 superfamilies. The previously determined Lepidoptera mitochondrial genomes (mitogenomes) are limited to six superfamilies of the lineage Ditrysia. Thitarodes, belonging to the non-ditrysian lineage Hepialoidea, are the only known hosts for the ascomycete Ophiocordyceps sinensis (Berk.), commonly known as the Chinese caterpillar fungus.
   To gain new insights into Lepidoptera mitogenome evolution, Prof. Yang Darong and his research team of Xishuangbanna Tropical Botanical Garden (XTBG) sequenced the entire mitogenomes of the ghost moths, T. renzhiensis and T. yunnanensis and conducted a comparative mitogenomic analysis across Lepidoptera.
The study found that Thitarodes renzhiensis and T. yunnanensis mitogenomes are the first representatives of nonditrysian ineages of Lepidoptera. The arrangement of the tRNA genes between the A + T-region and nad2 is trnI-trnQ-trnM, different from those of previously sequenced Lepidoptera mitogenomes but identical to the ancestral gene order. Therefore, the previously identified RNA rearrangement is not a synapomorphy for Lepidoptera mitogenomes.
In addition, compared with other Lepidoptera mitogenomes, T. renzhiensis and T. yunnanensis mitogenomes have other unique structural characters such as the lack of the intergenic spacer upstream of nad2. The researchers thus proposed that nonditrysian lineages should be taken into consideration in future comparative mitogenomic studies of Lepidoptera.  
Characterization of the two mitogenomes has contributed to the understanding of Lepidoptera mitogenomes and provided insights into mitogenome evolution, especially gene rearrangements.
The study entitled "The complete mitochondrial genomes of two ghost moths, Thitarodes renzhiensis and Thitarodes yunnanensis: the ancestral gene arrangement in Lepidoptera" has been published online in BMC Genomics 2012, 13:276, doi:10.1186/1471-2164-13-276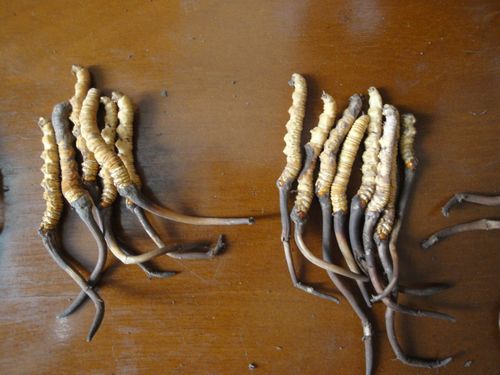 Chinese caterpillar fungus