Phoebe zhennan is the major source of the well‐known wood "Golden‐thread nanmu," which is extremely valuable due to its durability, unique special fragrance, and attractive golden color. The species is listed as endangered in the Chinese Plant Red Book. Many studies concerning the plant species have been conducted. However, little is known about its evolutionary history.
Researchers from Xishuangbanna Tropical Botanical Garden (XTBG) used restriction site‐associated DNA sequencing (RAD-seq) data to evaluate genomic diversity and genetic structure of the endangered golden-thread wood (P. zhennan) and infer its demographic history.
They found that P. zhennan displayed a pattern of low level of genomic diversity within populations, coupled with three distinct lineages (West1, West2, and East) around the Sichuan Basin, suggesting a long evolutionary history back to the middle Miocene. Geographic isolation-by-distance (i.e. the Sichuan basin as a geographic barrier) and the historical intensification dynamics of the East Asian monsoon appeared to have shaped diversification within P. zhennan.
These results suggest that the Miocene intensification phases of the East Asian monsoon played a pivotal role in shaping the current landscape-level patterns of genetic diversity within P. zhennan, as has been found for the interspecific divergence of other subtropical Chinese plants.
"These results thus have the potential to establish effective and efficient strategies for the conservation of this endangered species and to improve our understanding of the origin and evolution of plant biodiversity in subtropical China," said Prof. LI Jie, principal investigator of the study.
The study was financially supported by the Science and Technology Basic Resources Investigation Program of China and published in Ecology and Evolution.
Contact
LI Jie Ph.D Principal Investigator
Center for Integrative Conservation, Xishuangbanna Tropical Botanical Garden, Chinese Academy of Sciences, Menglun, Mengla, Yunnan 666303, China
E-mail:
jieli@xtbg.ac.cn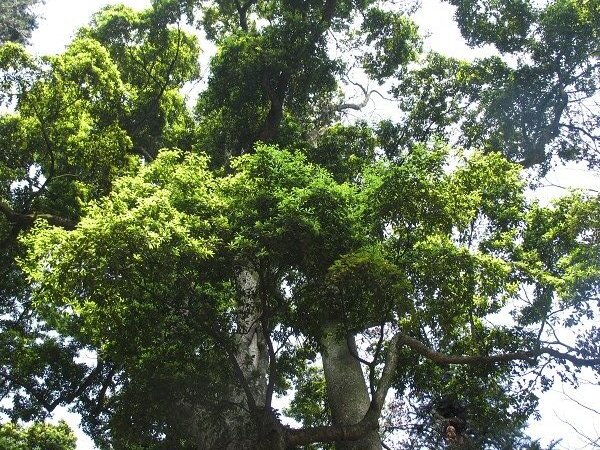 Golden-thread wood (Phoebe zhennan) (Image by XIAO Jianhua)