Primula is one of the largest genera in Primulaceae, widely distributed throughout Asia and Europe. Section Obconicolisteri is one of 38 sections traditionally recognized in Primula. This section comprises 17 species, of which 13 are endemic to China.
During their recent field expedition to survey plant diversity in Yuanyang Guanyinshan Provincial Nature Reserve, Yunnan Province, China, researchers from Xishuangbanna Tropical Botanical Garden (XTBG) discovered one unknown Primula species. After careful morphological studies and based on phylogenetic analysis, the researchers confirmed the unknown species new to science and affiliated to Primula sect. Obconicolisteri .
The new species was names Primula weimingii to honor Prof. ZHU Weiming from Yunnan University, who worked on plant taxonomy and made significant contributions to China's flora of lycophytes and ferns.
Primula weimingii was published in Taiwania.
Primula weimingii is a perennial herb. It most resembles Primula zhengyii and P. obconica subsp. obconica on habit, however, P. weimingii can be clearly distinguished from the latter two species by its scape mostly creeping along the ground and rooting at the nodes with bracts to propagate, and serving a similar vegetative function as a stolon. The corolla tube of P. weimingii is slightly longer than the calyx, calyx narrowly campanulate, and the calyx lobes triangular with acute apex.
Primula weimingii is endemic to the east of Yunnan, only known from its type locality in Yuanyang Guanyinshan Provincial Nature Reserve in Yunnan. It grows in very damp soil covered with moss in the understory of mid-montane humid evergreen broadleaved forests or forests mixed with bamboo at altitudes of 2400-2600 m.
"Since the habitats are well preserved, we consider a preliminary Least Concern (LC) status of the new species, according to the International Union for Conservation of Nature (IUCN) standard," said TAN Yunhong of XTBG.
Contact
TAN Yunhong Principal Investigator
Center for Integrative Conservation, Xishuangbanna Tropical Botanical Garden, Chinese Academy of Sciences, Menglun, Mengla, Yunnan 666303, China
E-mail: tyh@xtbg.org.cn
First published: 6 November, 2023
Primula weimingii (Image by ZHANG Wei)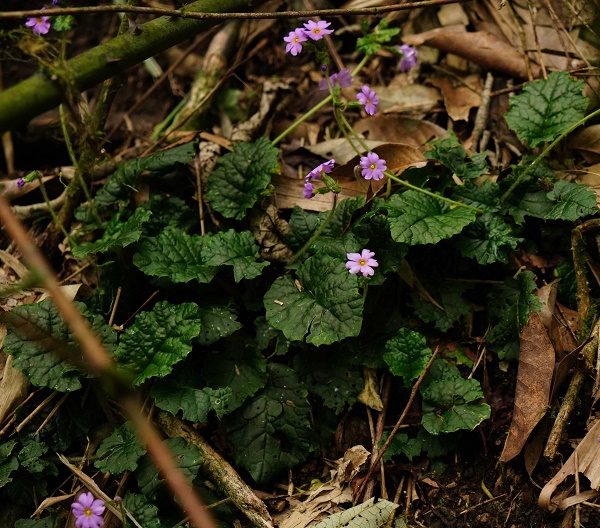 Primula weimingii (Image by YANG Bin)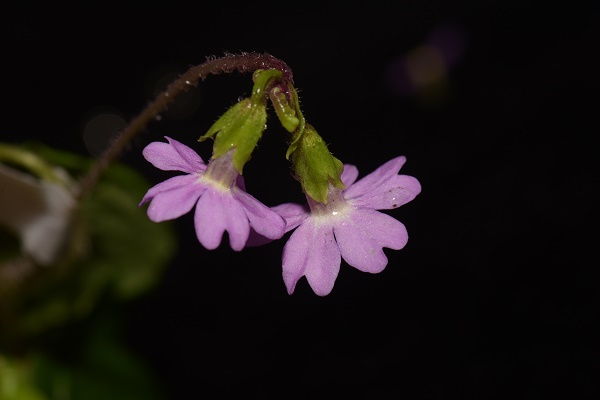 Primula weimingii (Image by YANG Bin)