Herbaria are collections of dried preserved specimens that document the identity of plants and fungi. They represent reference collections with many and varied functions including identification, research and education. At Xishuangbanna Tropical Botanical Garden (XTBG), the Herbarium plays an important role in research on plant diversity and biogeography, with 147,098 specimens preserved.
The Herbarium of Xishuangbanna Tropical Botanical Garden (HITBC) was founded in Xishuangbanna, Yunnan China, in 1958, at 21°41′N,101°25′E. Specimens in HITBC were accumulated mainly by undertaking projects of investigation of the tropical plant resources in southern Yunnan, such as projects of Myristicaceae, Guttiferae in Flora of China, Flora of Yunnan, List of plants in Xishuangbanna, Flora of Dai Medicinal Plants in Xishuangbanna (three volumes), also by carrying out some cooperation activities with the local departments forestry on the Tree Flora of Yunnan, establishment and management of the nature reserves, etc..
The present Herbarium is housed in a two-floor building located near the Commemorative Plant Garden. It is equipped with temperature humidity controllers, fire alarm and fire protection systems. All specimens are placed in steel compactors which space was designed enough for 500,000 sheets of mounted specimens, 25 duplicates, and 10,000 bottles of specimen parts soaked with chemical liquid. Cleaning of specimens is under -30℃.
Types of specimens and systems of arrangement
The main collections in HITBC are focused on vascular plants in Tropical Yunnan, with some specimens from subtropical and temperate areas via specimen exchange.
To the date of 10th December 2012 in the database, there are 147,098 sheets of mounted specimens, 32,000 duplicates. Among the mounted specimens, there are about 131,000 sheets of angiosperms, 3,059 sheets of gymnosperms, 13,000 sheets of ferns, 21 sheets of mosses, and also some bottles of soaked flowers of Zingiberaceae and Orchidaceae. Type specimens are 712 sheets altogether.
Three taxonomic systems are used for the arrangement of the specimens: Ching R. C's System (1978) for ferns, Zheng Wangjun's System (1978) for gymnosperms and J. Hutchinson's System (1926, 1934) for angiosperms. Genus and species are arranged alphabetically.
All the information of specimens has been managed in database. Now all the mounted specimens with digital photos with each are available to be check at http://cbis.xtbg.ac.cn/Herbarium.aspx
Contact: Mr. TAN Yunhong
E-mail: tyh@xtbg.org.cn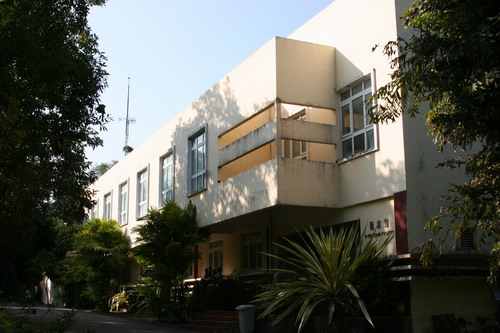 XTBG Herbarium in 2013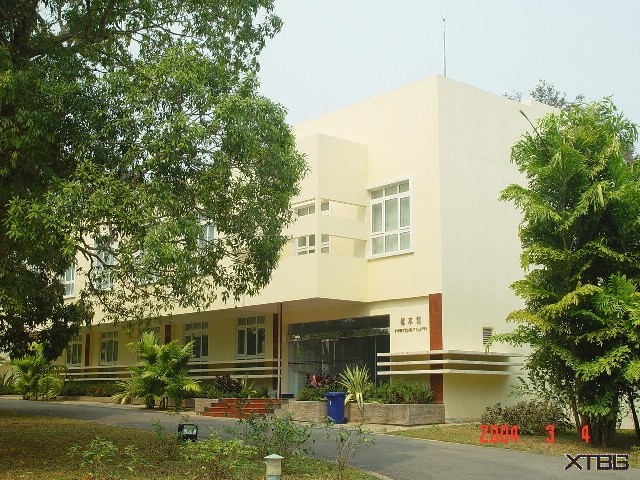 The Herbrium building in 2004