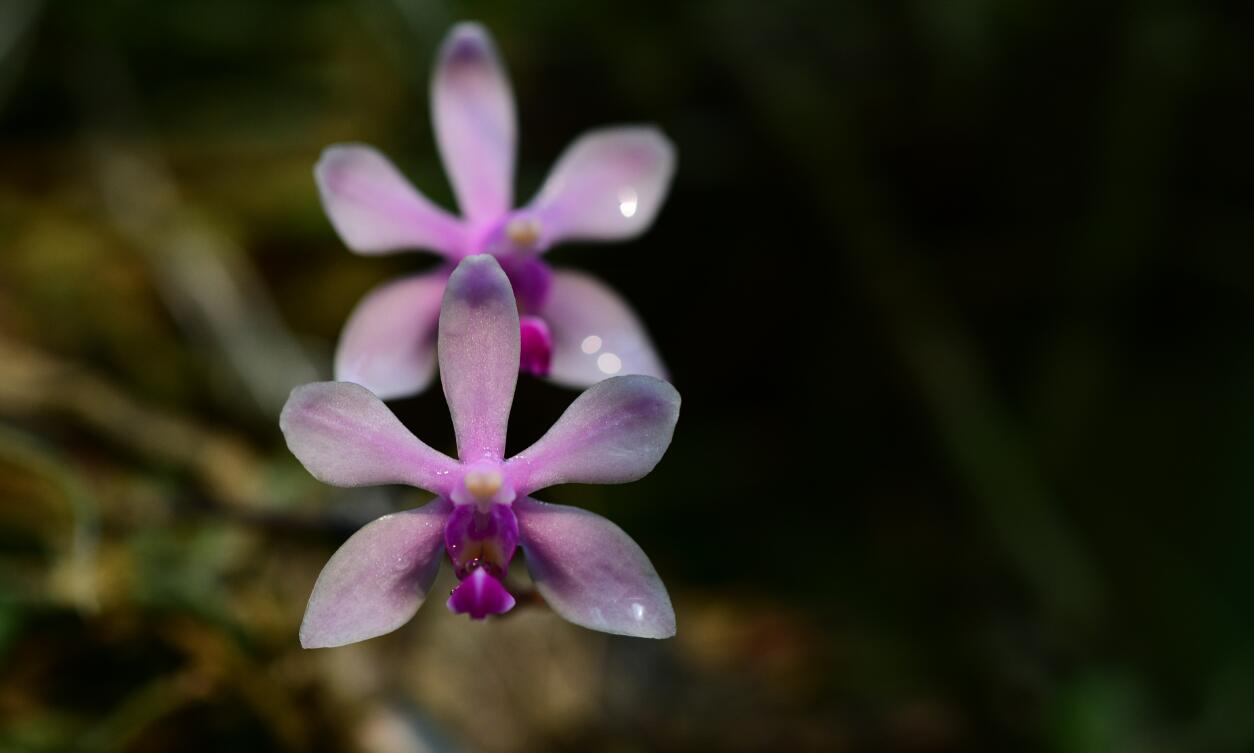 Phalaenopsis wilsonii at XTBG (Iamge by ZHU Renbin)
Phalaenopsis wilsonii is a miniature orchid species, which is endemic to China, where this orchid can be found growing as an epiphyte on trees, and as a lithophyte on rocks, in woods and forested areas of the country.
Phalaenopsis wilsonii favours growing in intermediate to warm temperatures, in humid conditions, under bright, filtered light. In this orchid species' natural environment, Phalaenopsis wilsonii is a deciduous orchid in the wild, but most plants that are grown in cultivation receive regular waterings, so these cultivated plants may hold on to their leaves throughout the winter months. Phalaenopsis wilsonii is not a leafy plant, healthy, mature specimens hold only a sparse selection of leaves at the best of times and a large amount of roots. If your plant does drop its leaves don't panic – there's a good chance that your plant's leaves will grow back. Keep your plant in a very humid environment, in indirect light, mist your plant regularly, but don't fertilise your plant unless you know that it is actively growing.