To support the Bridgehead Construction Planning of Yunnan Province, the National Tourism Administration of China (CNTA) has sent research groups to many places of Yunnan. On July 14, a research group of the CNTA came to XTBG to check the construction work of national 5A scenic spot.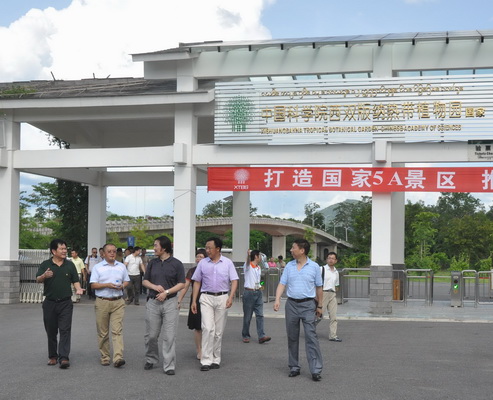 Prof. Dr. Li Qingjun, deputy director of XTBG, showed the group around the garden and reported the advances in tourism work. While fully acknowledging the achievements, the research group gave a few suggestions for improvement.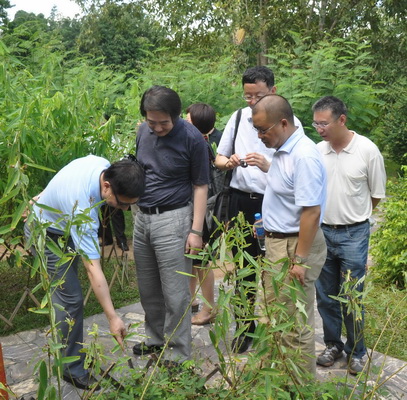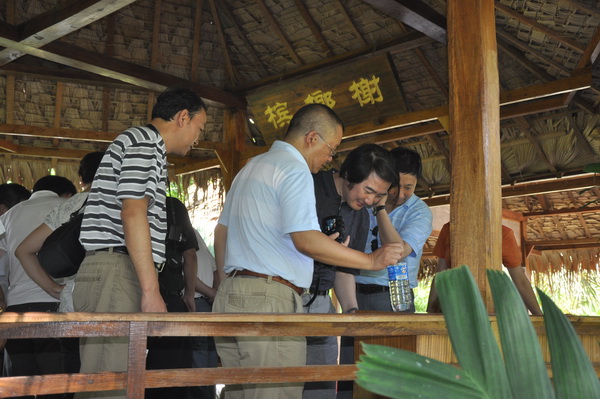 XTBG is rich in scientific content and tourism resources. It has established good cooperation ties with Southeast Asian countries. With the deepening of the western development and reform and opening up, XTBG will boost its development.
Link:
In July 2009, when President Hu Jintao inspected Yunnan, he requested to make Yunnan as the 'bridgehead' towards Southwest opening up. This not only pointed out the direction of deepening reform and upgrading opening up level at border areas, but also provided a historical chance for Yunnan and other southwest provinces. This instruction pushed the border areas into a fast development way. The second is the great chance of the establishment of China-Asean Free Trade Zone, which connects Yunnan with the Southwest China and inland closely. Meanwhile, it links Yunnan with Southeast Asia area tightly. This offers more and large-scale areas of economic and trade cooperation with Asean countries. The third is the great chance of the new round of western development implemented by the state.
According to President Hu Jintao's instruction of "making Yunnan as the 'bridgehead' towards southwest China', Yunnan opening up pace especially in the construction of "bridgehead" benefit the improvement of domestic regional cooperation and development. The regional areas focus on Southeast and South Asia countries, front Indian Ocean coast and extend to West Asian and East African countries.