Colocasia is a genus of flowering plants in the family Araceae, with about 20 species distributed in tropical and subtropical Asia.
During an expedition to Kachin in April 2016, researchers from Xishaungbanna Tropical Botanical Garden (XTBG) encountered two populations of an unusual Colocasia growing along the roadside in the understorey of a mountain rain forest.
After consulting a large amount of literature and having careful morphological studies, the researchers conformed that the species is new to science. They named it as Colocasia kachinensis to refer to the holotype region, Kachin State, Myanmar and got it published in PhytoKeys.
Colocasia kachinensis is similar to C. menglaensis, but differs from the latter by having (i) an erect stem, (ii) no stolons, (iii) smaller leaf and inflorescence and (iv) glossy petiole and peduncle.
Colocasia kachinensis is also different from other species in this genus by having 1–4-androus male flowers, with stamens connate in truncate synandrium.
C. kachinensis is so far known from a single population in Kachin State, northern Myanmar, where it grows in humid dense mountain rain forest (cover degree 70%) at altitude of 1100–1400 m.
Contact
YIN Jiantao
Center for Integrative Conservation, Xishuangbanna Tropical Botanical Garden, Chinese Academy of Sciences, Menglun, Mengla, Yunnan 666303, China
E-mail: jt@xtbg.org.cn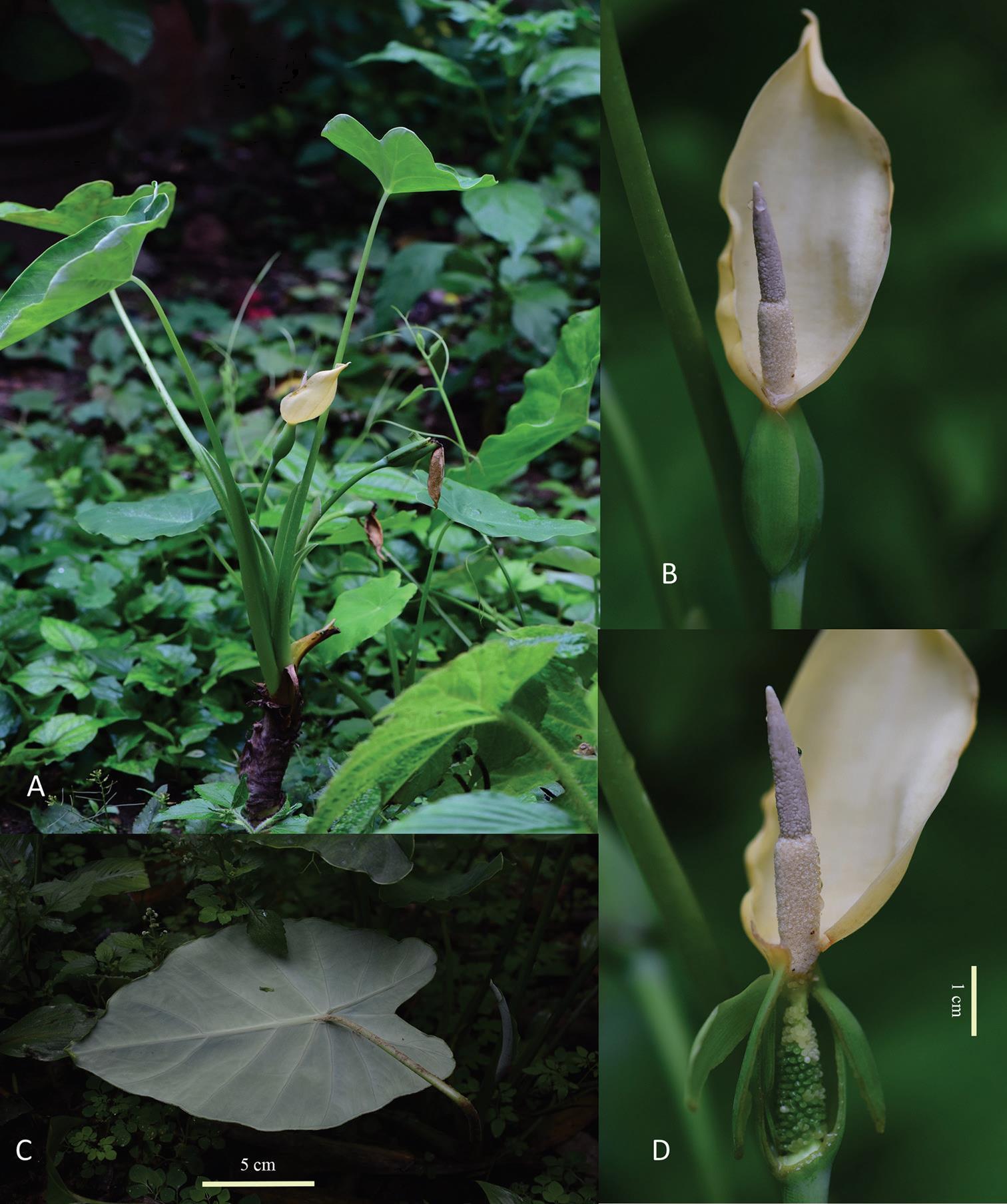 Colocasia kachinensis A. plant B. inflorescence C. lower surface of leaf D. spadix. (Image by ZHOU Shishun)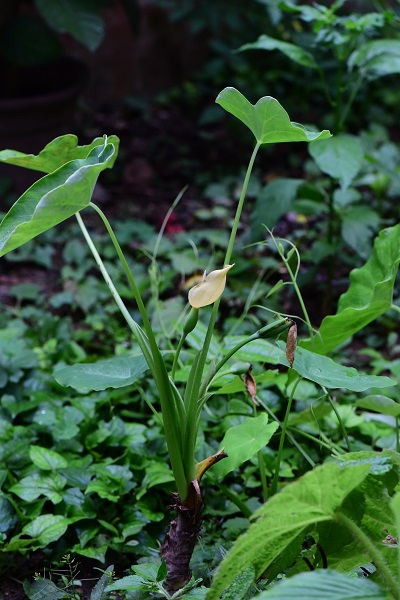 Colocasia kachinensis
Colocasia kachinensis